We have touched upon the importance of the dragon in Chinese mythology and art before on this website, but here we will go into greater detail.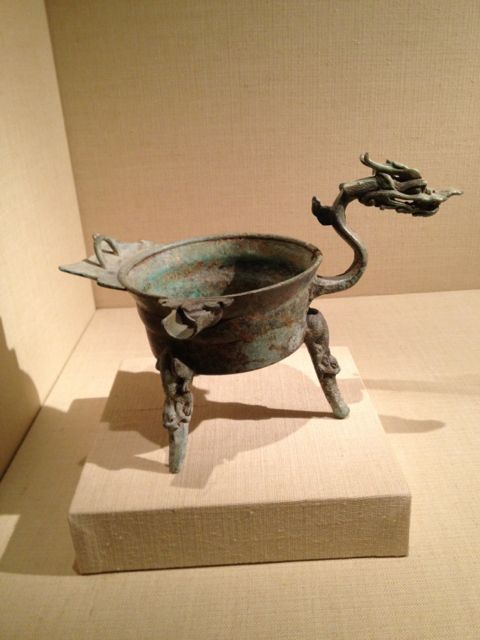 The dragon has long been important to the Chinese. According to Patricia Bjaaland Welch in Chinese Art A Guide to Motifs and Visual Imagery, the dragon is the highest ranking animal in the animal hierarchy, and it has been loved throughout Chinese history. The dragon in the photograph above, in the collection at the Metropolitan Museum of Art, is an example of an early dragon. It's a vessel with a dragon's head, dating from the Western Jin Dynasty which ran from 265 until 316.
The Dragon is typically shown in profile, but as we saw on some photographs which appeared on this website, it often is facing the viewer. This is especially the case on Imperial robes; given that this creature was long associated with the Imperial family, it is no surprise its image appears on many objects associated with the life of the royal family.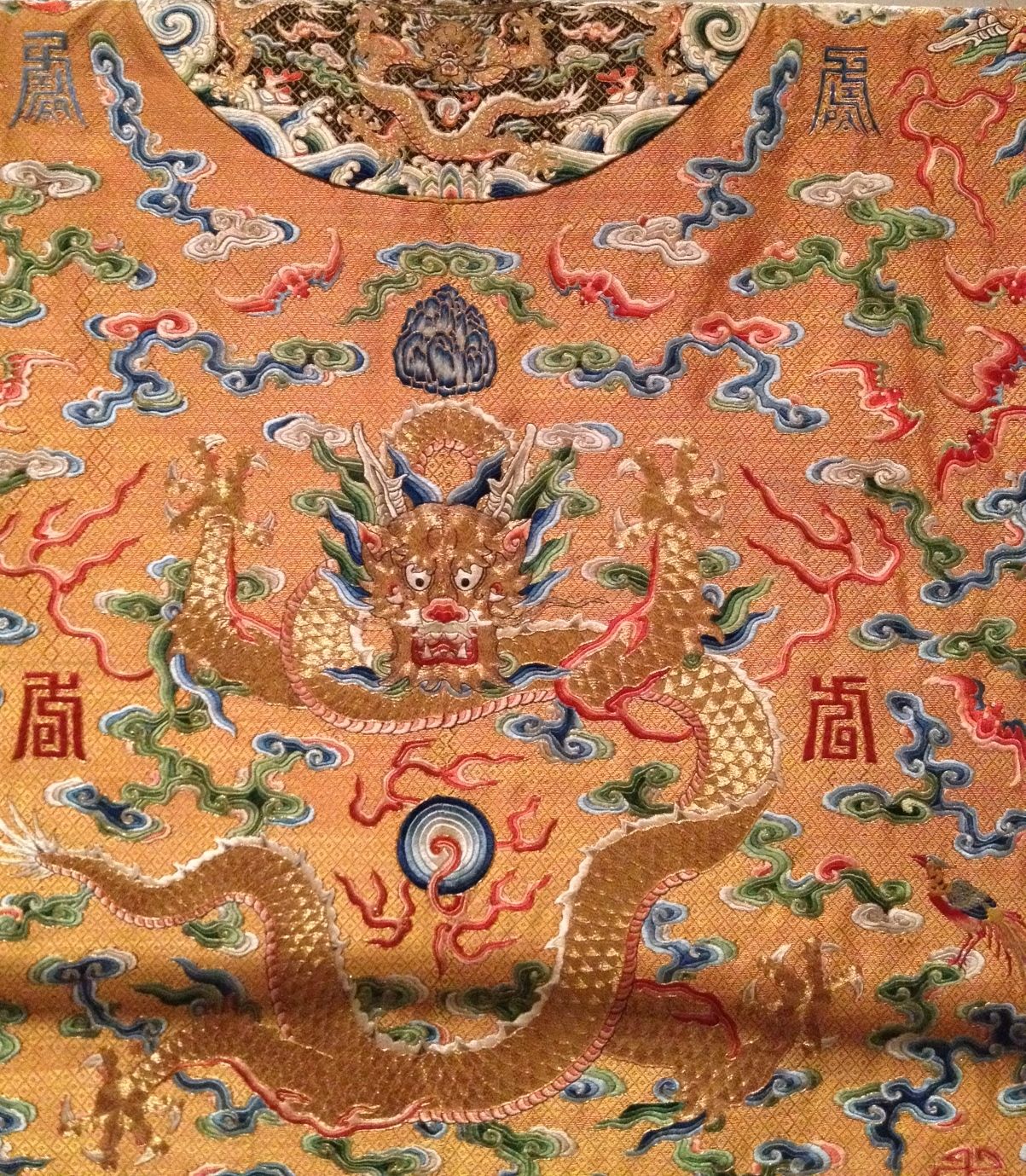 The above robe is from the Metropolitan Museum's collection. It dates from the Qing Dynasty which lasted from 1644 until 1911.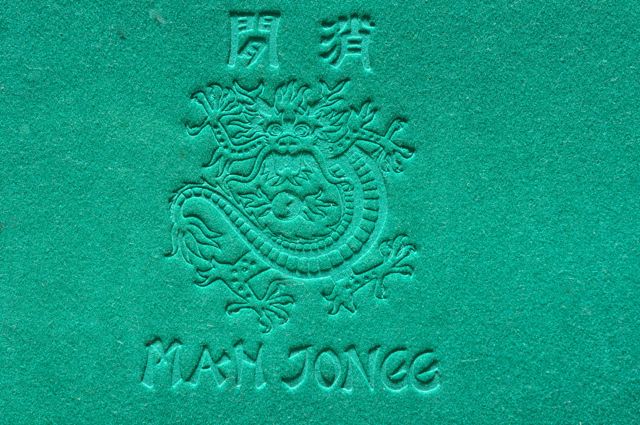 Does this look familiar? Here the Imperial Dragon is the inside of a Mah Jongg box.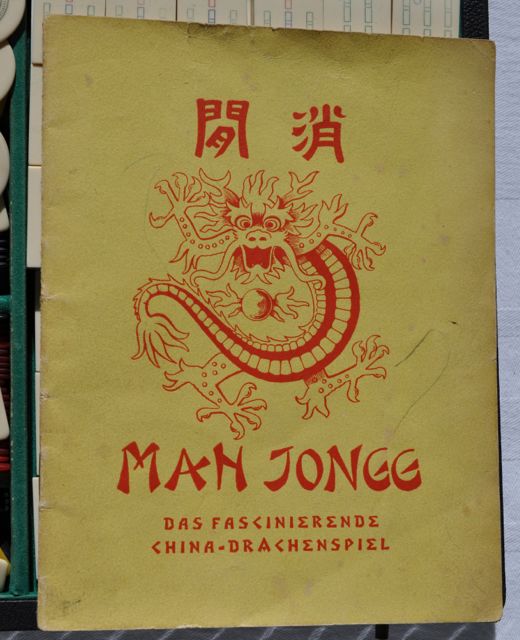 And here it is the rule book for the set.
Another dragon, auctioned off by Sothebys, this time is the top of a container. Its body is wrapped around the neck. He bears a certain resemblance to the bone and bamboo tile which follows it.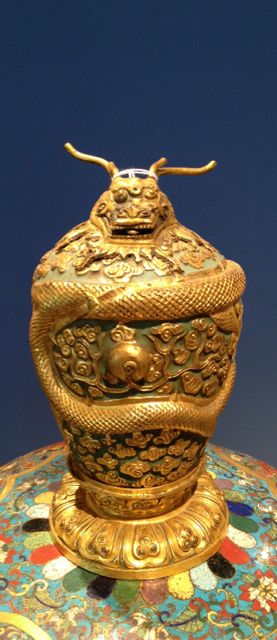 This wonderful mahjong dragon is almost facing us. You can only see some of its body because the rest is obscured by clouds.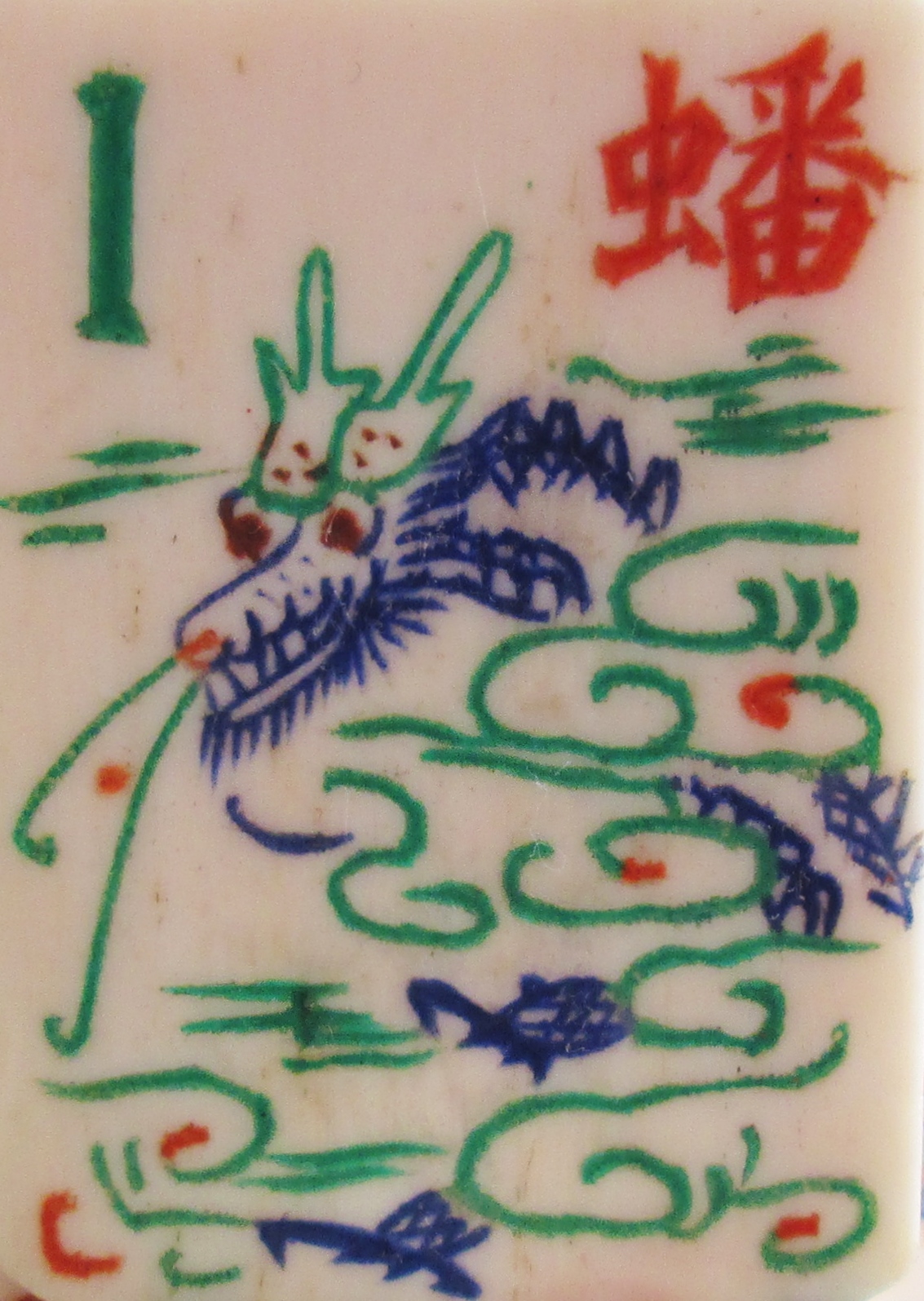 Don't you love the claws sticking out of the clouds?
But more often we see the dragon in profile, or in a partial side view. Following are two such dragons.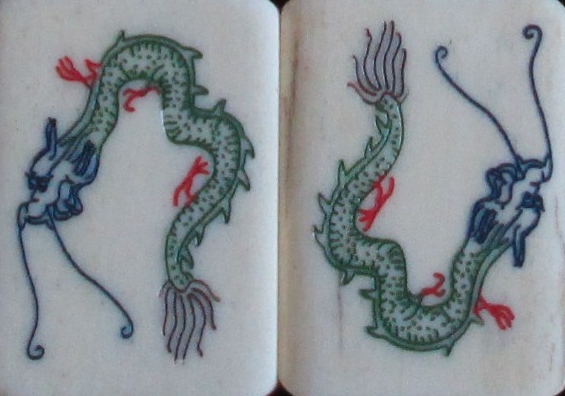 These White Dragons were carved by Dee Gallo. You can notice the whiskers, and long body; the red feet are the best!
According to Welch, the traditional Chinese dragon has body parts from nine different animals "the head of a camel, horns of a deer, eyes of a rabbit, ears of a cow, neck of a snake, belly of a frog, scales of a carp, claws of a hawk, and palm of a tiger." It may be hard to see all of those aspects of the dragon's body, especially on small Mahjong tiles, but it is easy to see the camel head, the horns of a deer, and the scales of a carp on the tiles above.
And of course you remember these wonderful dragons, from an earlier post: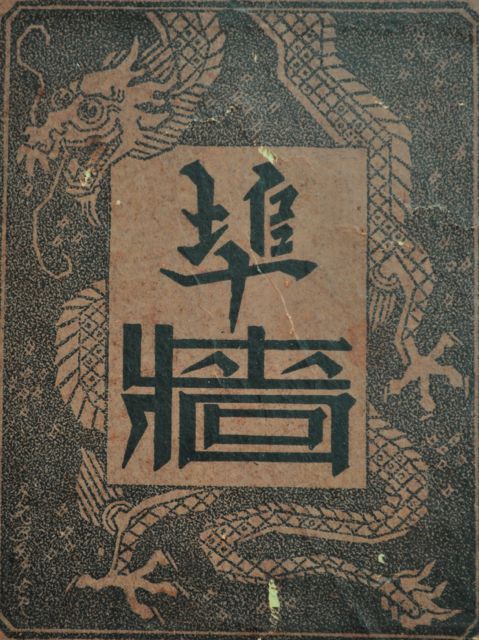 and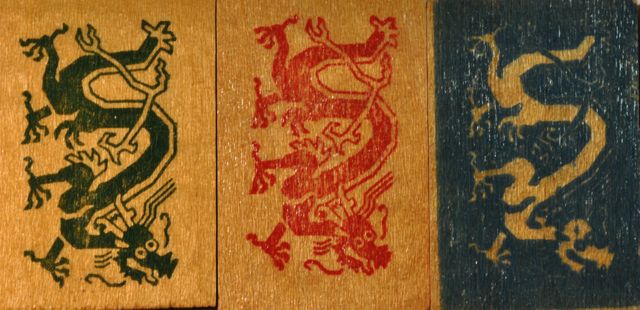 These dragons are showing four toes, which is significant in Chinese art. (Of course every detail is significant in Chinese art!)
The bone and bamboo tiles are from the Katherine Hartman collection.