You all recognize these Flower tiles made by the Mah-Jongg Sales Company of America. I thought you might like to see how some images here were very familiar, and often seen in decorative art pieces.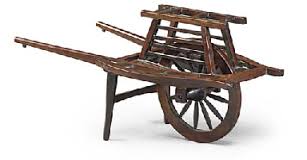 The handcart on tile 1 often was used to transport items. You can see it is an early form of a wheelbarrow. The handcart above was auctioned off at Christies.
And this below by Liveauctioneers: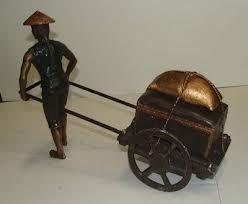 A sedan is seen on tile 2. Following is a piece of art that was auctioned at Liveauctioneers.com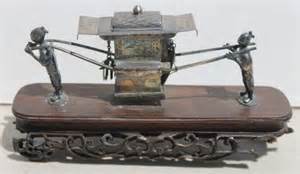 At one time in Hong Kong, according to Wikipedia, sedans were the only form of public transportation.
http://en.wikipedia.org/wiki/Sedan_chair
Usually when we think of getting around Hong Kong many years ago, the rickshaw (tile 3) is the form of transportation that comes to mind. Wikipedia states that it is believed the rickshaw was invented in Japan in 1869 after a ban on wheeled vehicles was lifted following the Tokugawa period. It first appeared in China in 1873. The following image is from Wikipedia: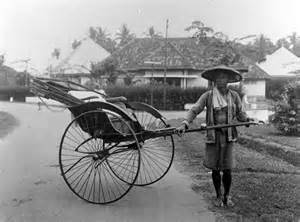 And here it is seen on an exquisite plate currently offered for sale by the Ralph M. Chait Galleries, Inc. at the Winter Antiques Show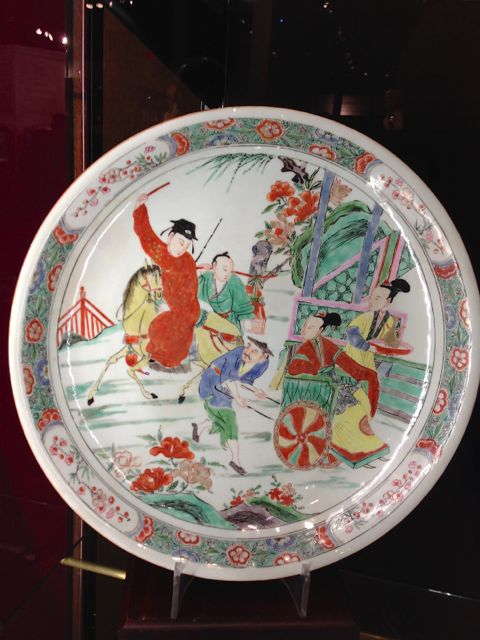 And finally the Chinese junk (tile 4) which was invented during the Song Dynasty which lasted from 960 until 1129, according to Wikipedia.
To see more beautiful pieces of Chinese art from the Ralph M. Chait Galleries, Ltd. click here
http://www.rmchait.com