Recently I bought a beautiful mahjong set and lacquer box, both supposedly from the 1920s. The set itself is in incredible shape, with wonderful tight dovetails, thick bone, and some unusual Flowers. And the box was virtually perfect.
But I started to wonder how a box could still be in this wonderful shape when it was about 90 years old.
Here are a few comparisons I made with this set and some older ones.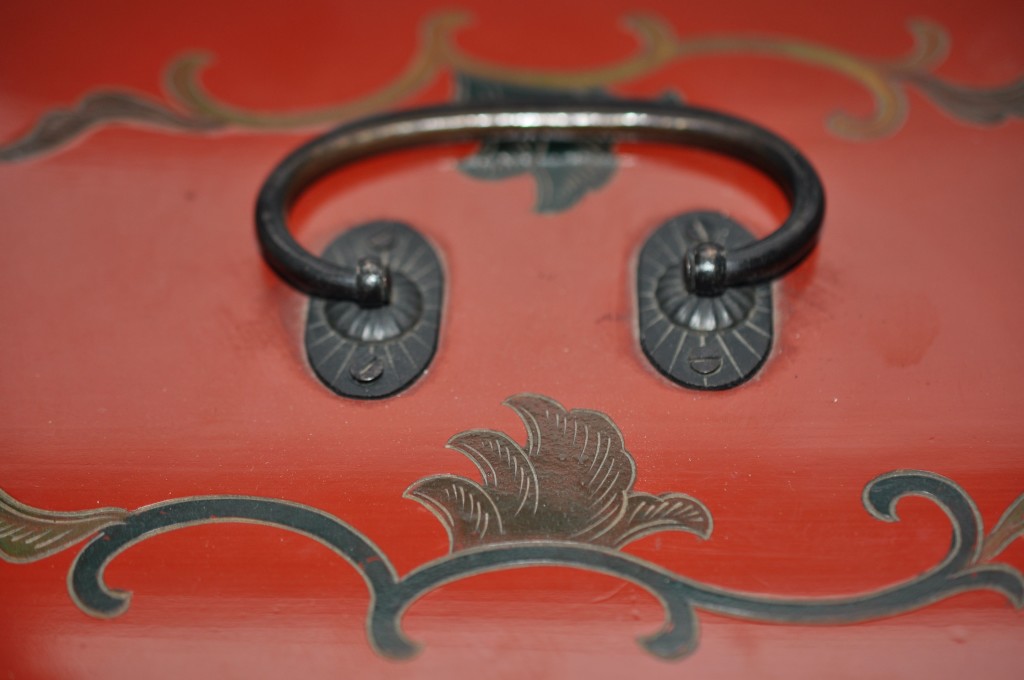 Newest set, beautiful red lacquer. I noticed a few things:
There are screws anchoring the top medallions to the box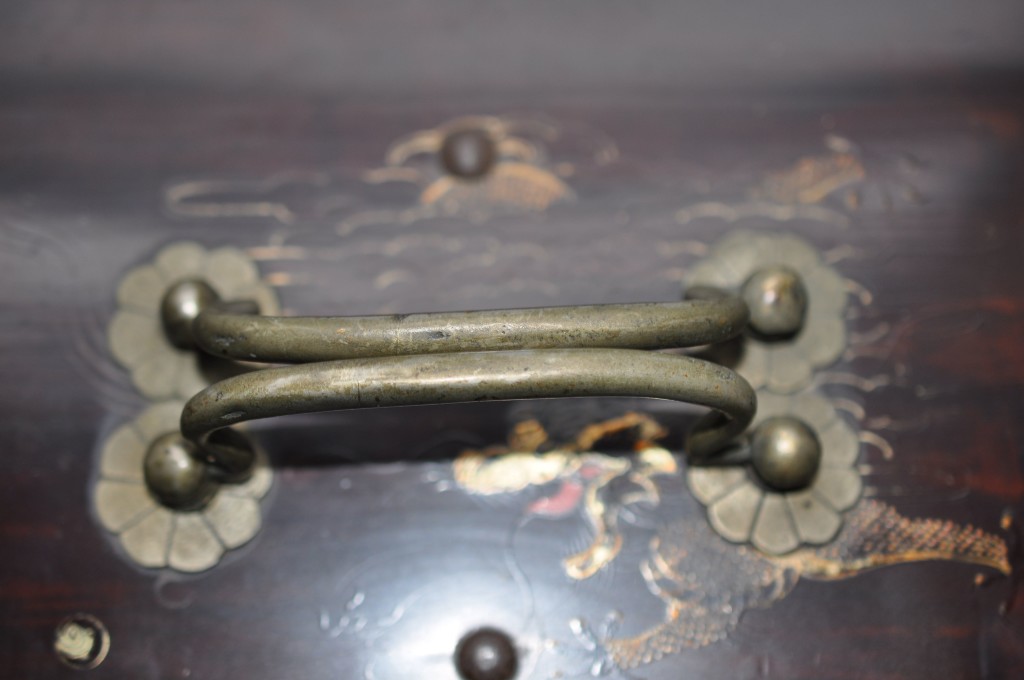 !920's-1930s Foochow lacquer box #1. Notice no screws on the medallions.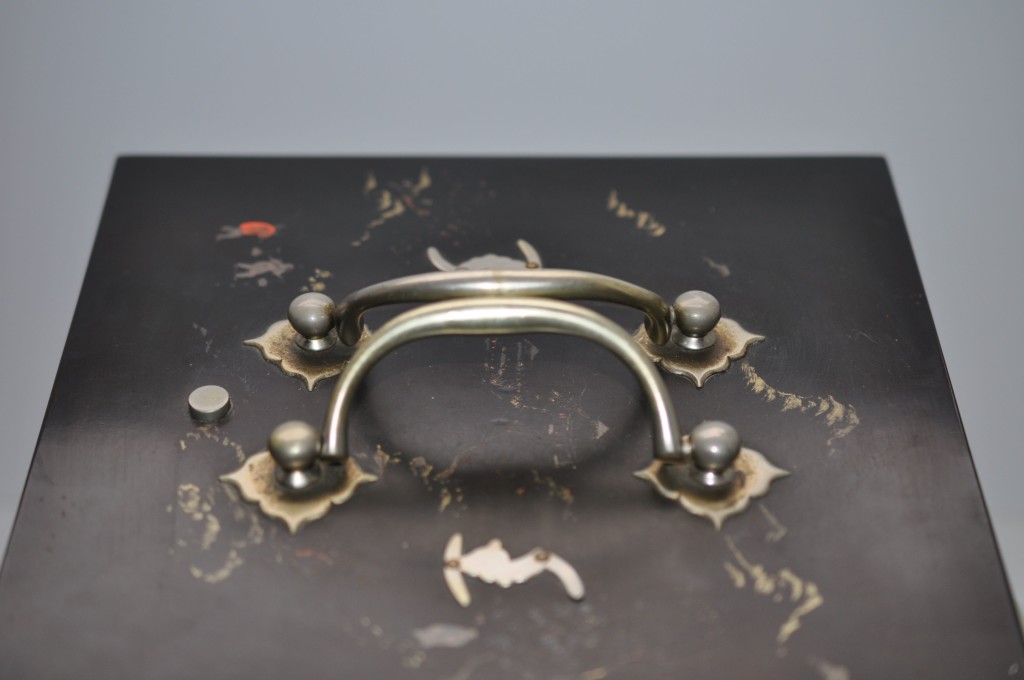 1920s-1930s Foochow #2, also no screws on the medallions
Relatively thin handle, and lack of handle "bumper guard" ornamentation meant to prevent handle from hitting the lacquer top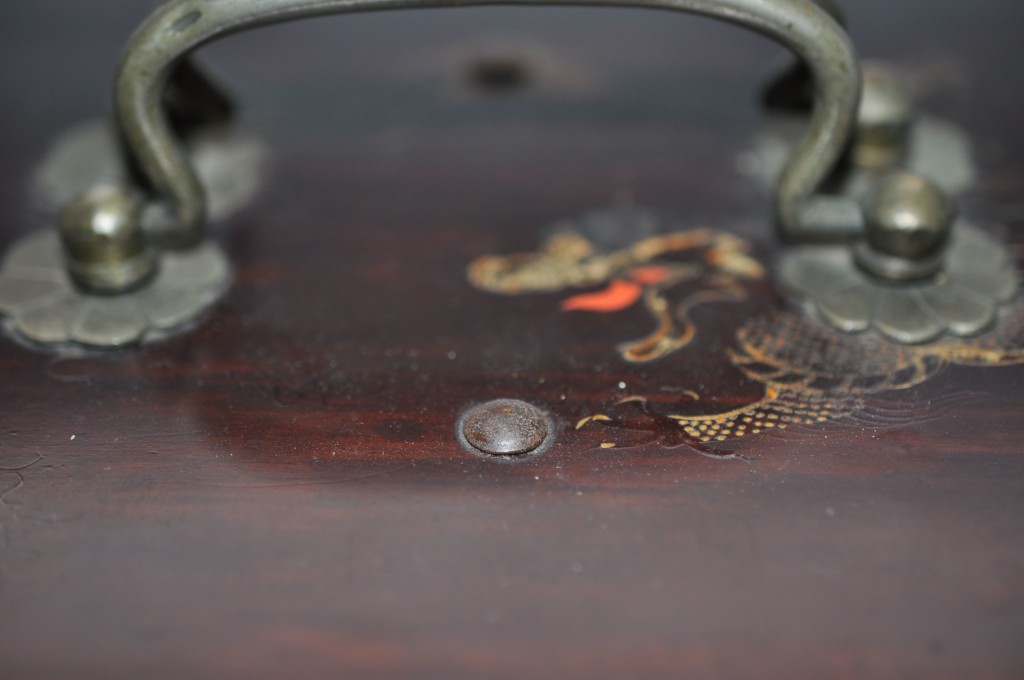 Foochow #1 Thicker handle and bumps to allow the handle to fall open without ruining the box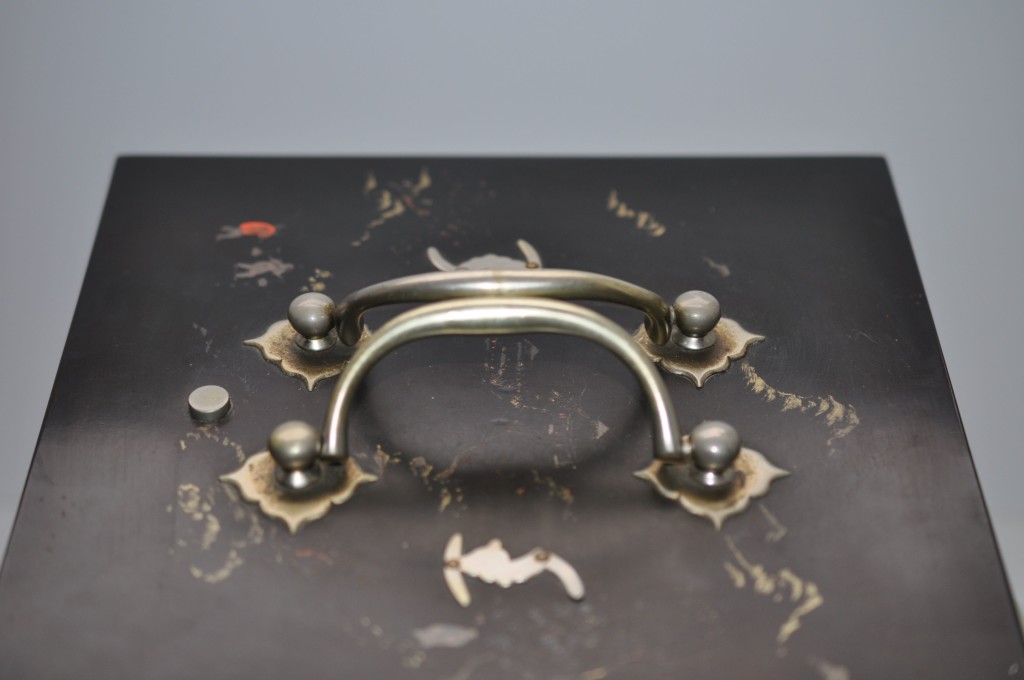 Foochow box #2, thick handle, and bat ornaments allow the handles to drop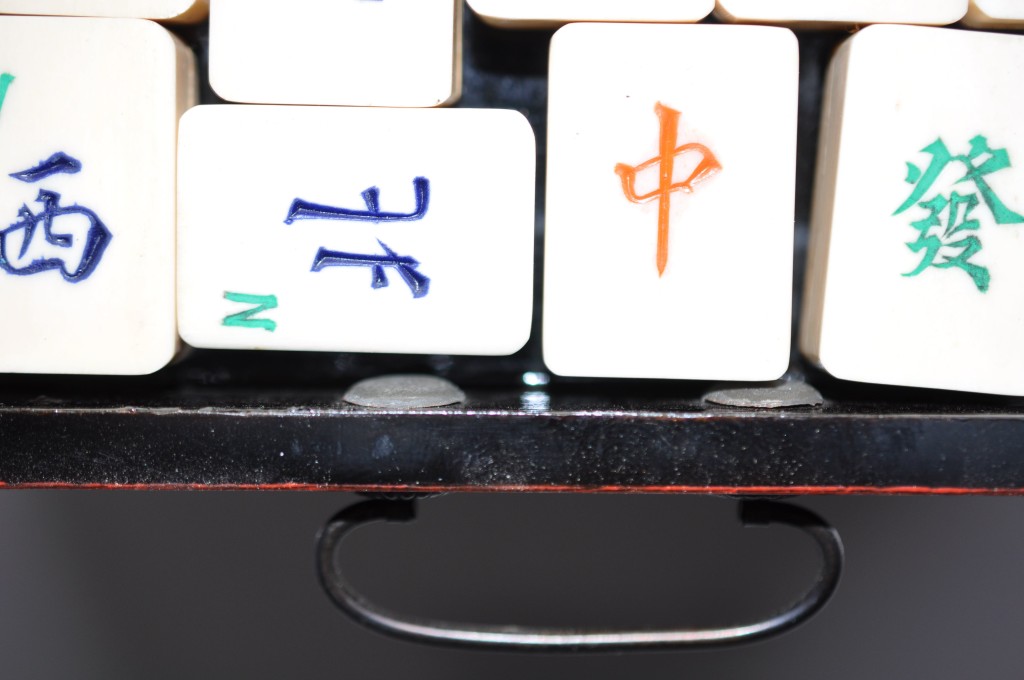 Red lacquer box has handle buttons to protect the tiles from the screws/nails used to attach handles. The other older boxes have handles anchored inside the front of the drawer, and the handle screws do not penetrate the drawer.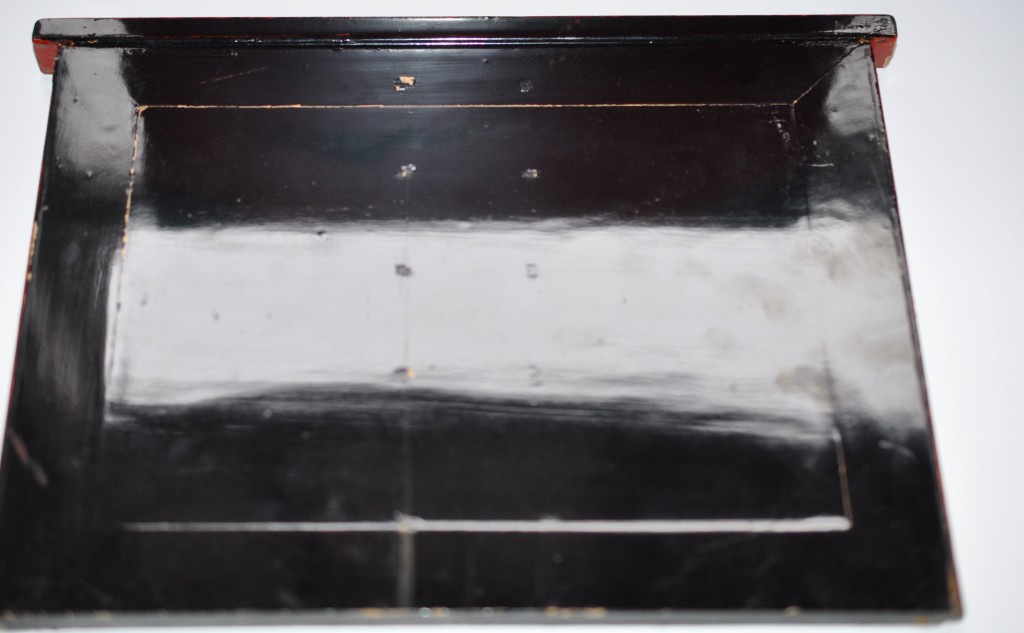 Red box front panel: very little wear, other than where the handles touched the front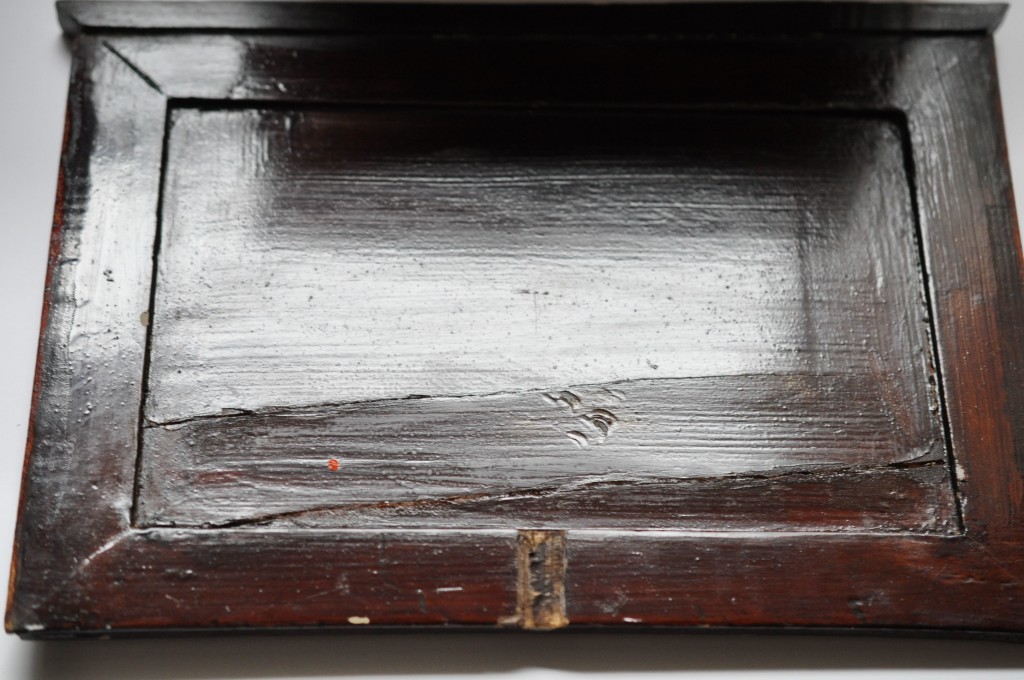 Foochow #1 you can see where the panel hit the handles. When there are handles or button pulls, often there are signs of wear. If there are butterfly pulls, and they are still in good shape, there may not be any signs of wear on the front panel.
With Foochow #2, the panel is a drop down one so there was not evidence of use.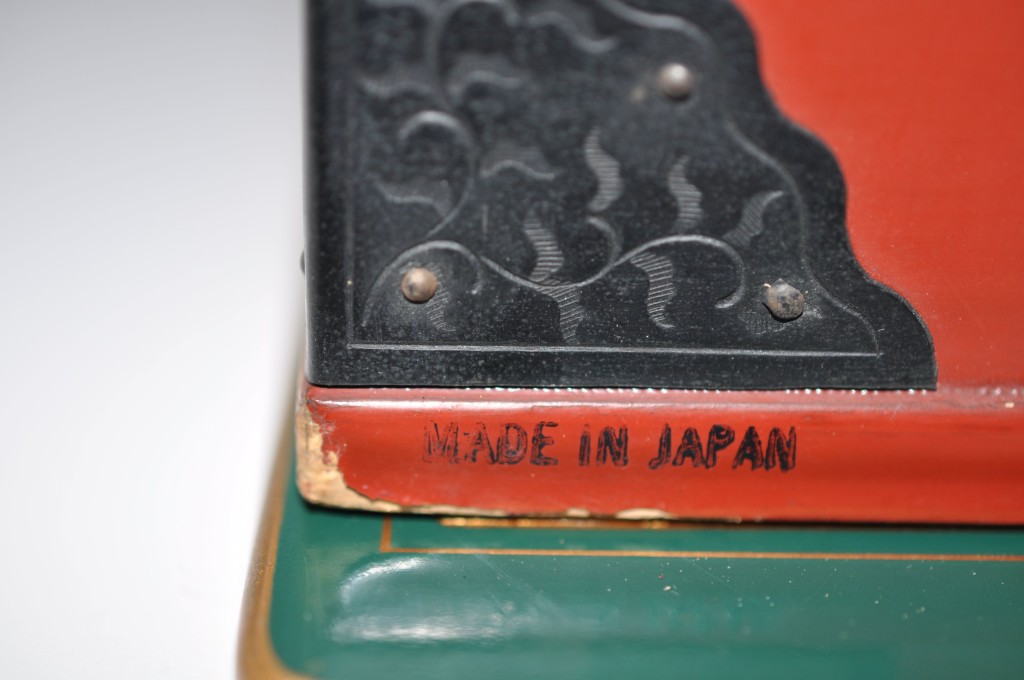 The real give-away: Made in Japan.
This label did not exist until 1949. Thus this box is considerably newer that I had thought.
I don't know if this all holds true for everything, but on quick inspection of the boxes in my collection, these are good things to look for.
Anyone, any other thoughts?