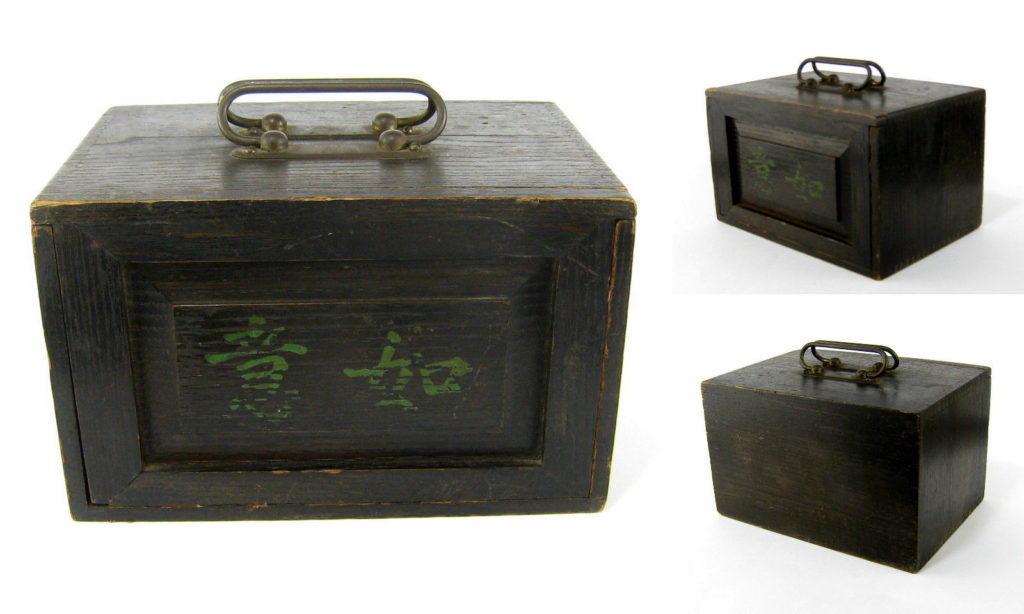 This is what I would call a pretty nondescript box. Years ago I would not have bothered to open it, thinking there would not have been anything of interest in it. But wrong!! I have learned that there is not necessarily a relationship between the ornate nature of the box and the quality of the set: often great sets come in simple boxes, and wonderful boxes can house simple sets.
I found these images while looking at sets up for auction on ebay. The set itself is incomplete, but the tiles that are left are stunning. It is interesting to note that many sets can have  all the tiles (Suits, and Winds and Dragons) "fully carved" but not all do. Here we have a mix of fully carved and (somewhat) plain although beautiful.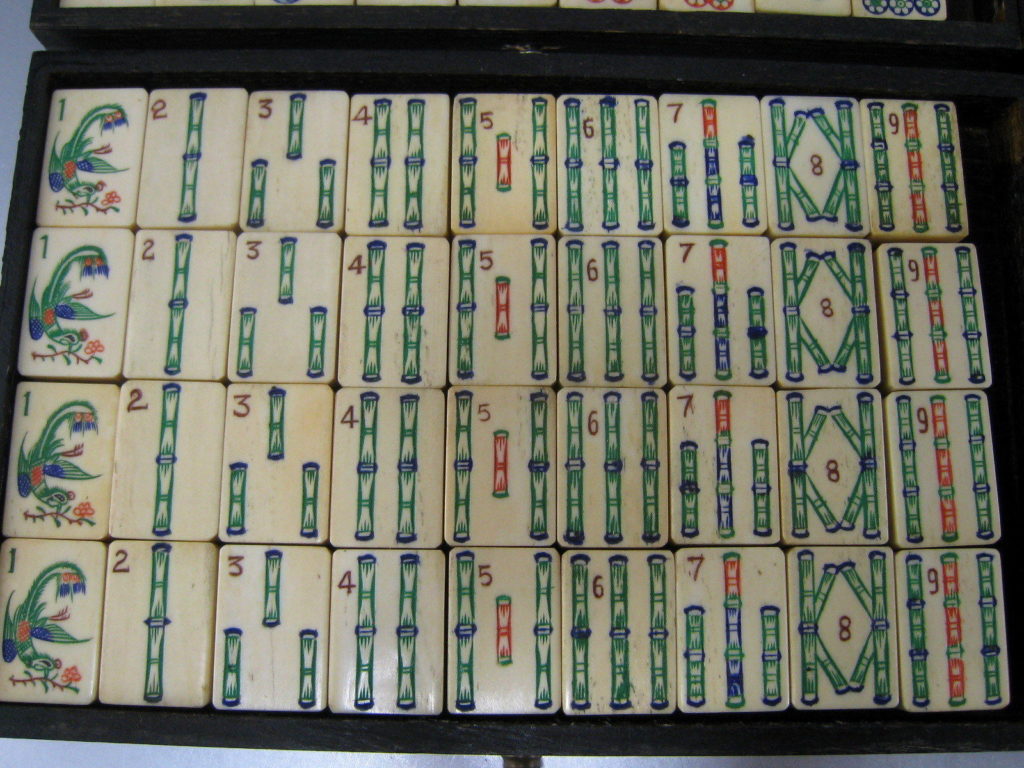 The Bams are lovely. I love the slightly rounded edges of the stalks. The One Bam is the Phoenix, the King of the Birds, holding a peony, King of the flowers. Notice the finely carved details on the bamboo stalks.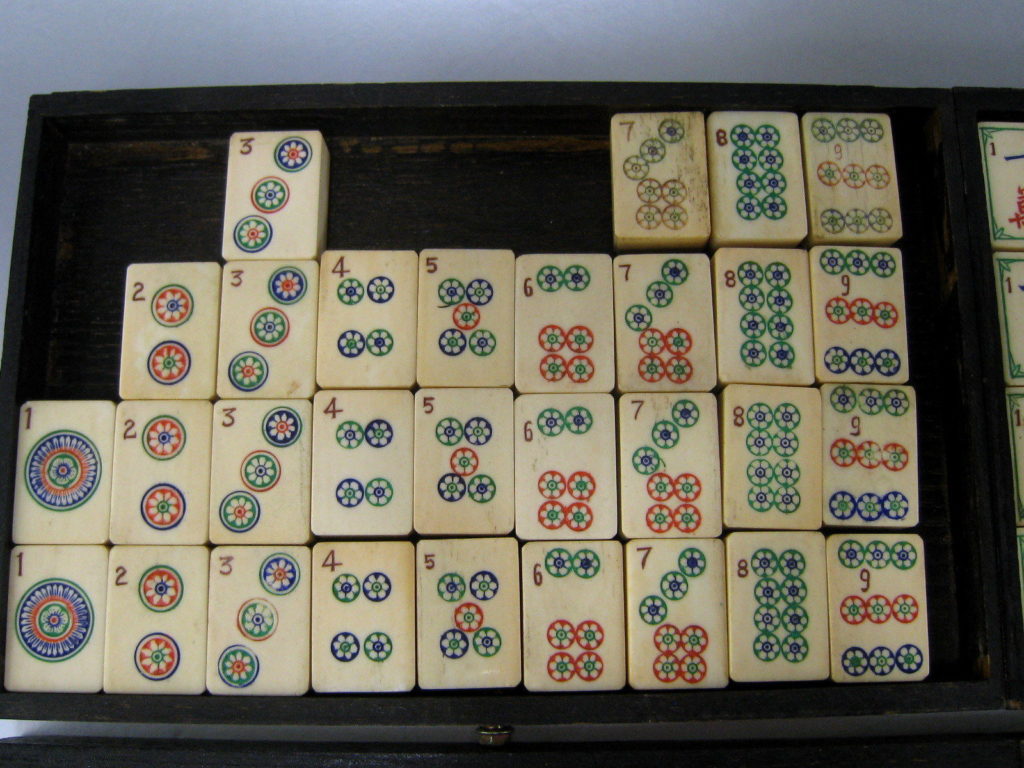 The Dots certainly have lovely details, especially the One Dot with the floral center. Obviously six tiles are missing, and replacements will have to be found or blanks located and carved.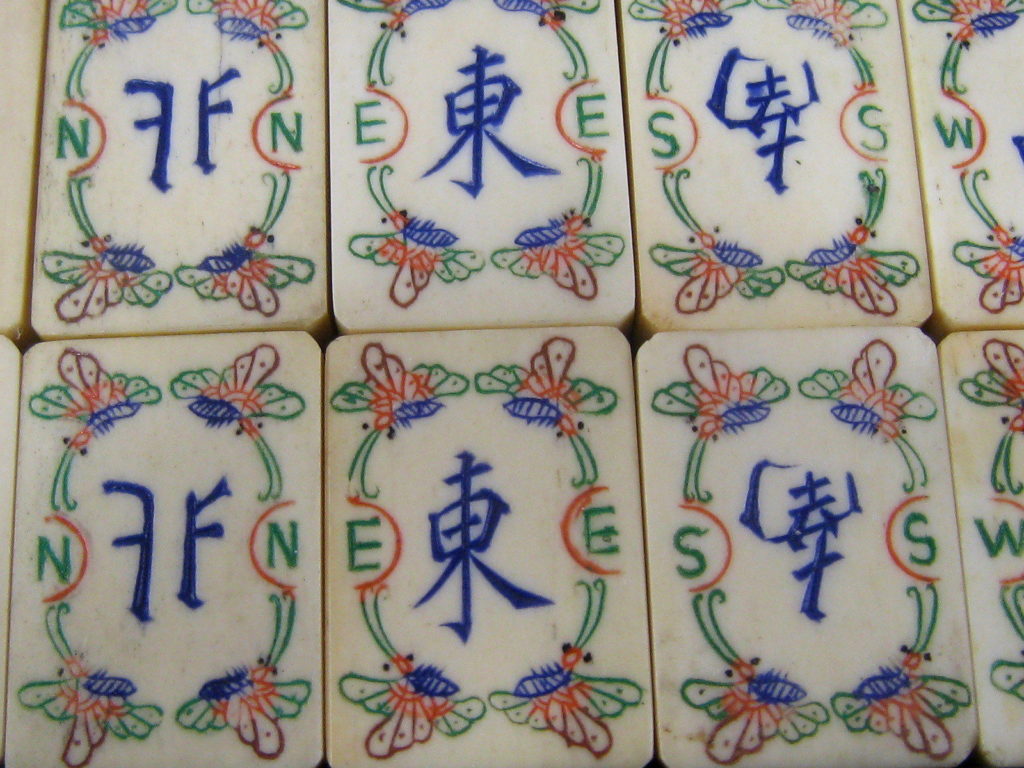 But look at the normally drab Winds. Here butterflies surround the Wind characters. These tiles are somewhat similar to the White Dragons we saw on the ebony set. When sets are incomplete and tiles have to be located and subbed in or carved, my dear friend Katherine Hartman designs beautiful White Dragons to be carved instead of the plain white tiles often seen in old bone and bamboo sets. Given that tiles are missing, this embellishing does not interfere with the integrity of the set.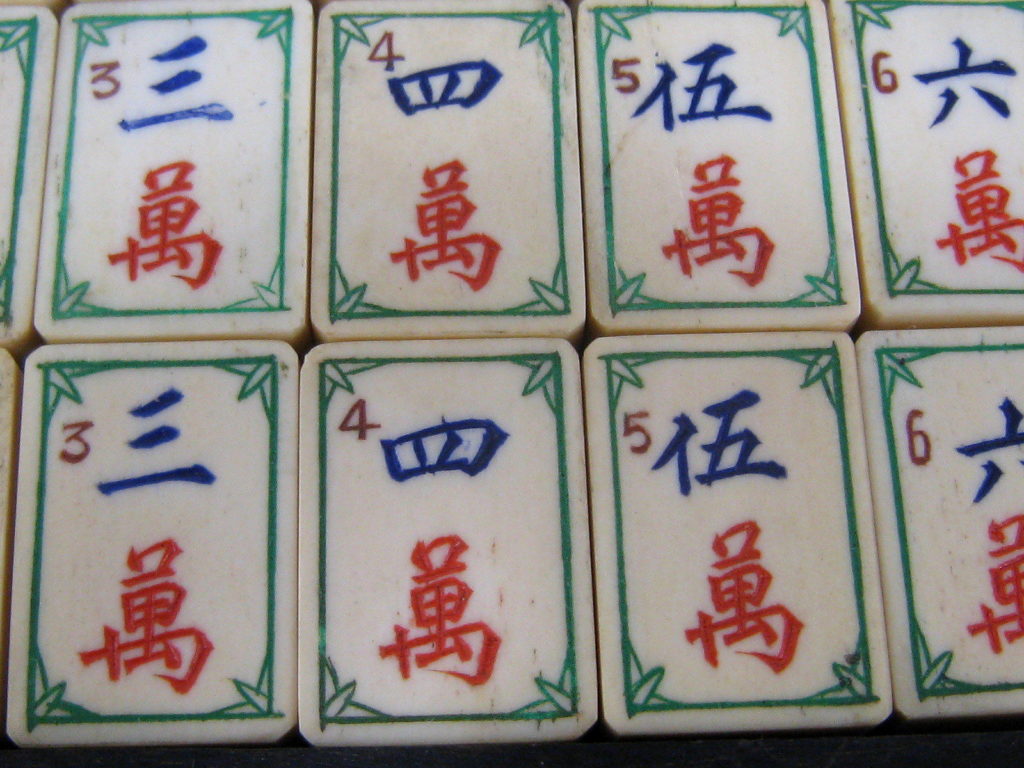 Stylized frames surround the Craks.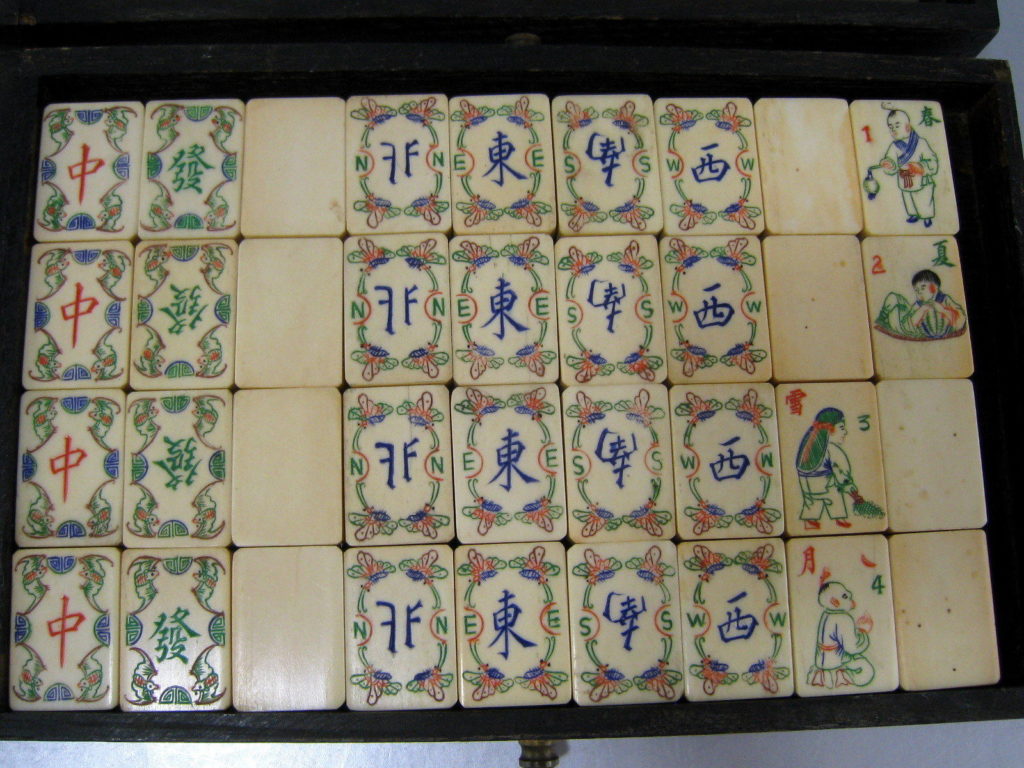 The colors are lovely. You have to look carefully, but the Green and Red Dragons have bats at the corners, with longevity symbols on each edge. The Red # flowers probably were all children at play. I have seen that #2 one before, and I never can quite figure out what that child is doing- perhaps he is a contortionist??!! (If you click on the photo you can see it enlarged, to take in all the lovely details.) There are enough blanks to have the missing four Flowers carved, and these are groupings of Flowers that are seen from time to time, so the right Flowers could be carved to add to the set.
So, worth taking a peek , right?
BTW: The set sold for over $3,000. Let's all remember to open any boxes that might contain a  MJ set!!