Five Bats are considered to be very lucky in Chinese art. They symbolize the five blessings: health, wealth, longevity, virtue, and dying a natural death.
The five bats theme occurs over and over in Chinese art, on some beautiful vases and porcelains, on royal robes, screens, and, of course, mahjong sets!
Here are images of some fivesomes.
This work of art was auctioned off during Asia Week in NYC at Sotheby's.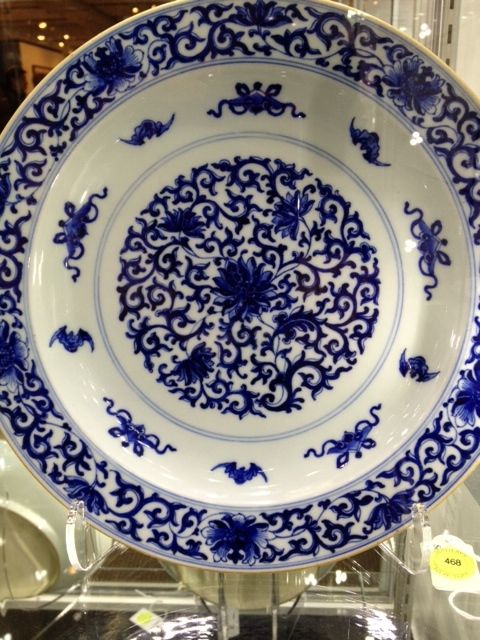 The center of the above dish is a design with three stylized lotus blooms surrounding a central lotus, encircled by five bats and scrolls.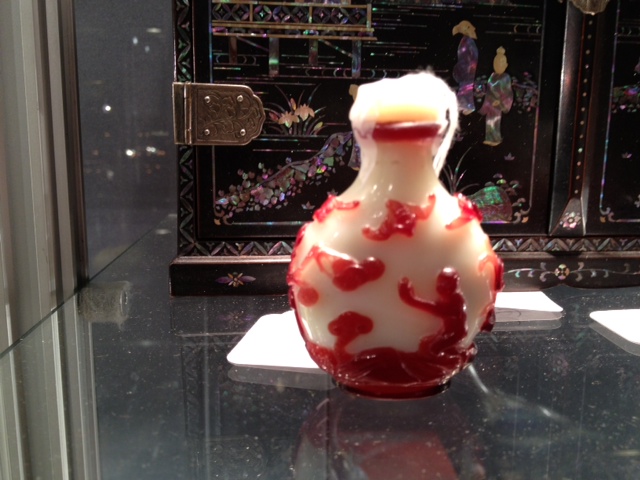 Above is a snuff bottle recently seen at Asia Week. Notice the five bats encircling the neck of the bottle.
The dish below was also auctioned off at Sothebys. It is very rare, with five bats surrounding  the stylized Shou in the center. Although hard to see on the "cavetto"   (the part of the plate surrounding the center flat part)  has three phoenixes.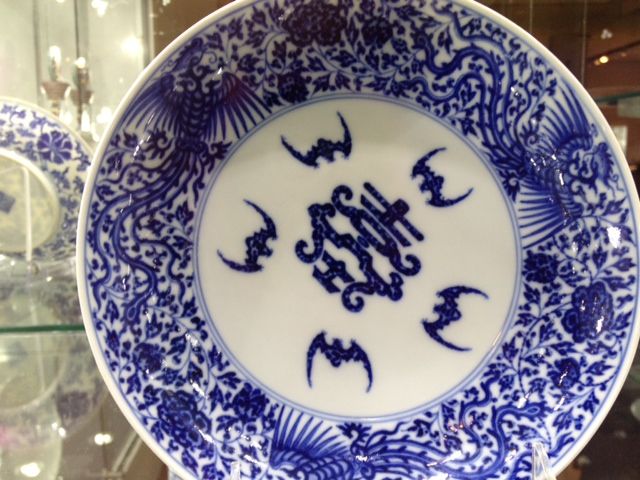 These five bats also appear on mahjong sets. Following is a closeup of one of the drawer pulls, and a photograph of all the drawers. Are the facts that there are five drawers with five bats a coincidence? I think not! The five bats symbolize five blessings for the owner.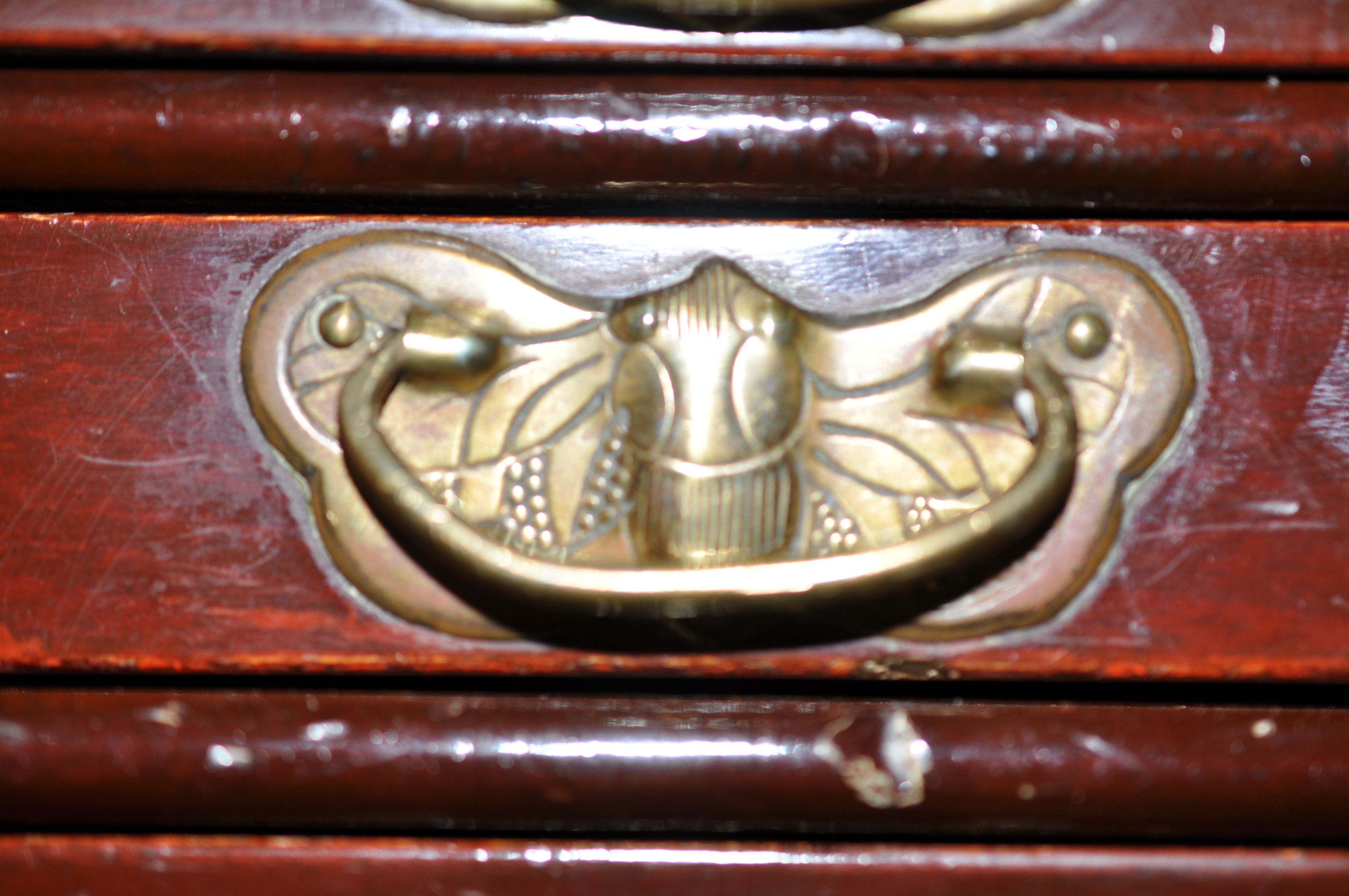 Above is a close-up of one bat pull, and below the five pulls on the box: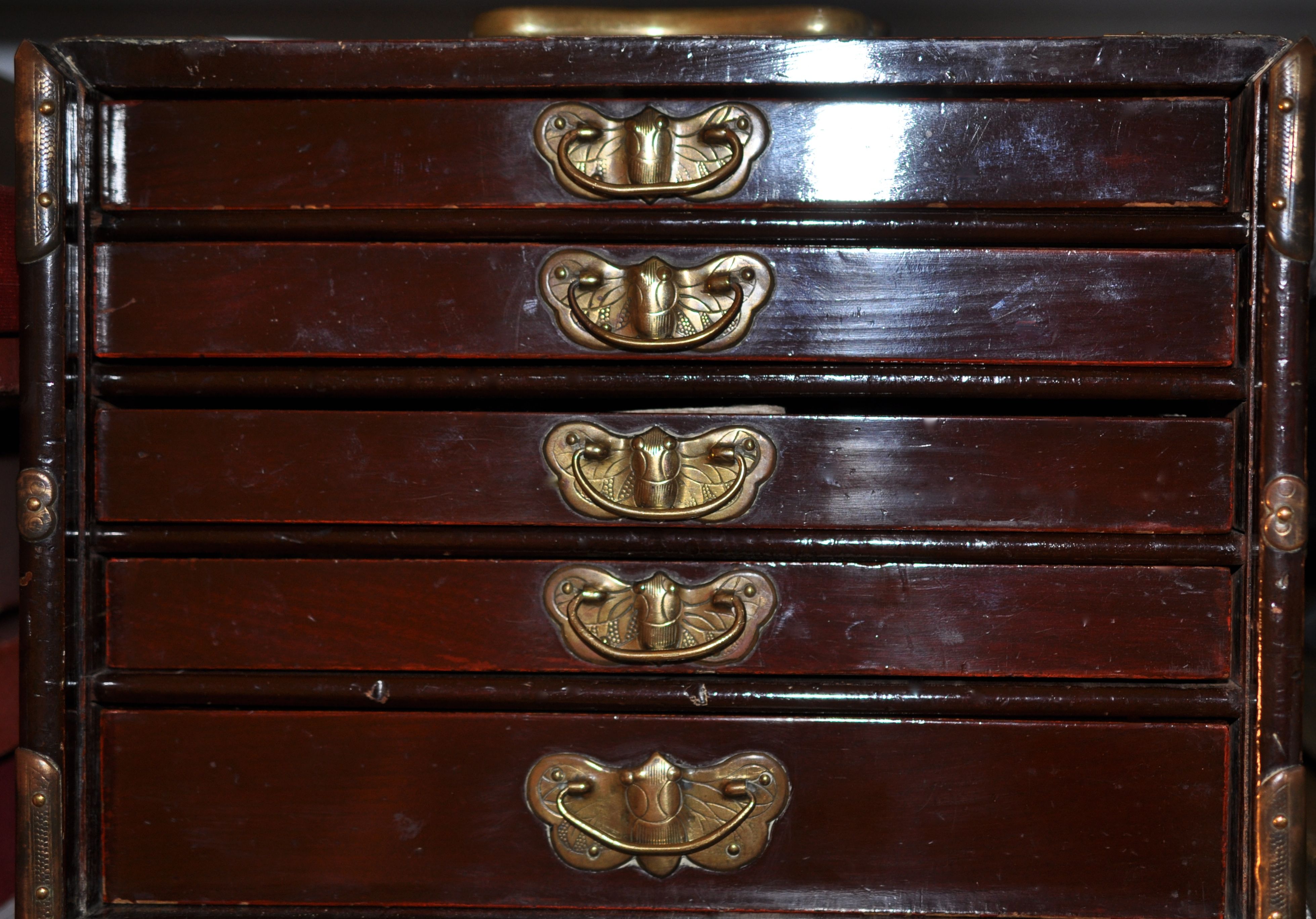 Below is a blurry photo of a simpler type of bat pull, also on five drawers.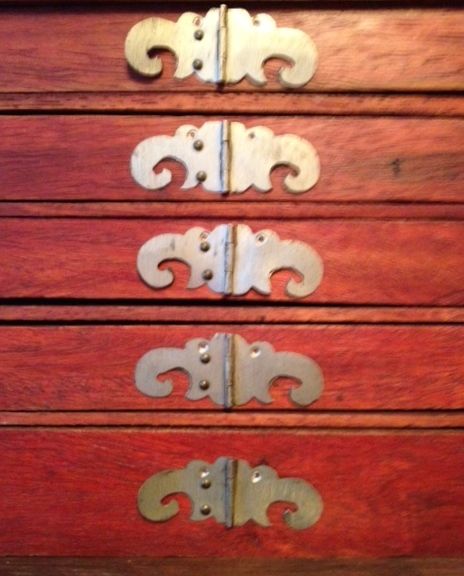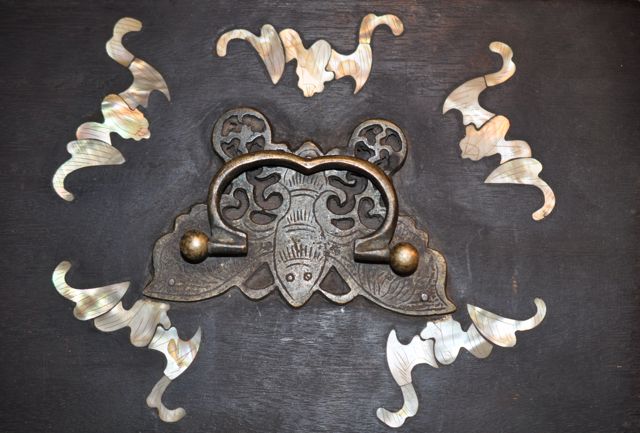 The top of the above ebonized box has five stylized bats surrounding the top piece, what may be another bat.
And here they surround the central Shou on the front panel of the box.
This is a story of some very lucky and oblivious owners of a bat vase; although it is not about five bats, it is worth a read.
http://www.express.co.uk/news/uk/443251/Old-Chinese-vase-found-on-chest-of-drawers-of-oblivious-owners-sells-for-3m