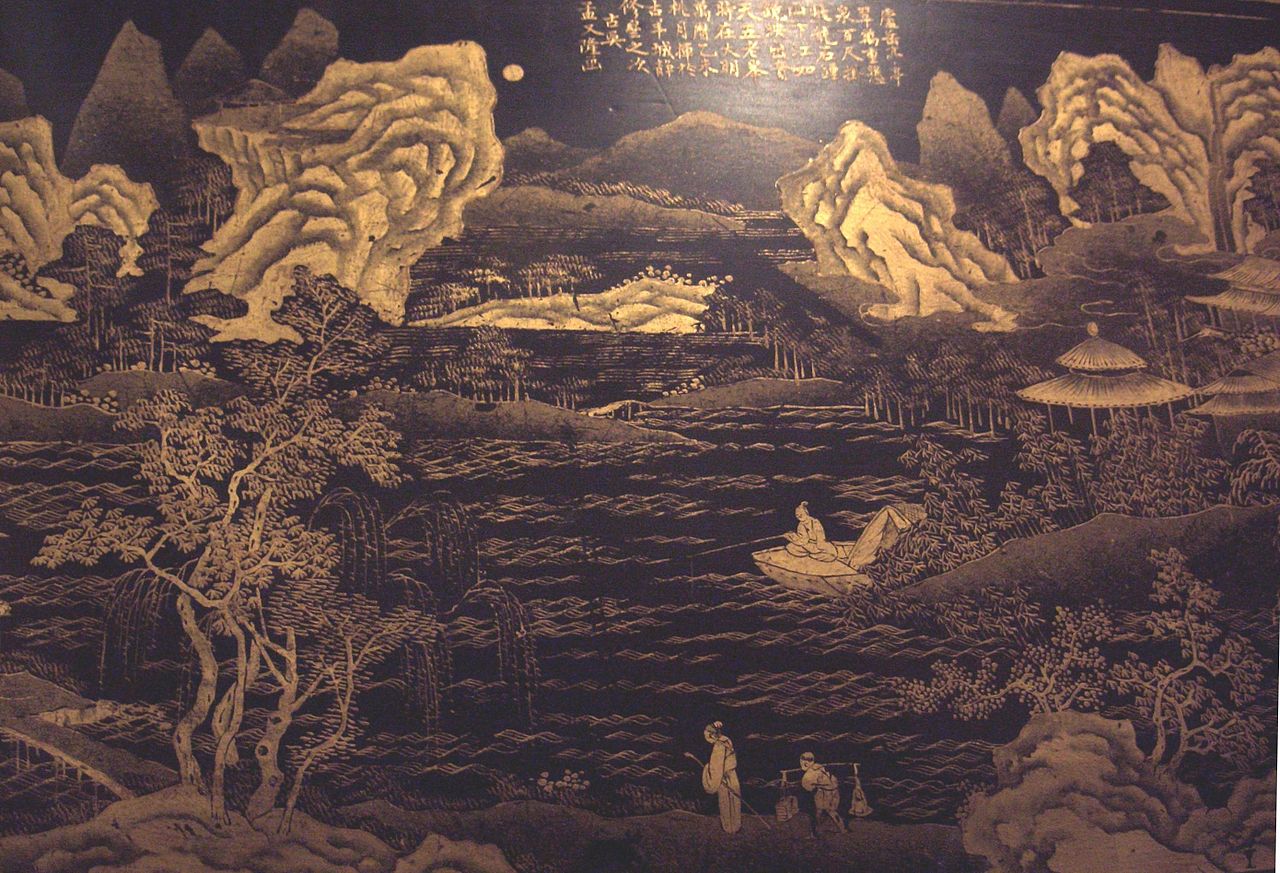 Above we have a beautiful black and gold lacquer piece made in 1595, and found on Wikipedia's website.  You can see the delicate paintbrush work, using only the color gold, yet capturing people, sky, mountains, water, boats, and pagodas, with perhaps the moon or sun seen just to the left of the calligraphy. So many of the key aspects of Chinese landscape painting are seen here.
Following are the sides and front of a black lacquer Mahjong box. The artist has decorated the box with a landscape, featuring temples, trees, mountains, and people, all treated in an almost abstract manner. It seems pretty clear that the artist who painted this Mahjong box clearly knew about the lacquer techniques seen above.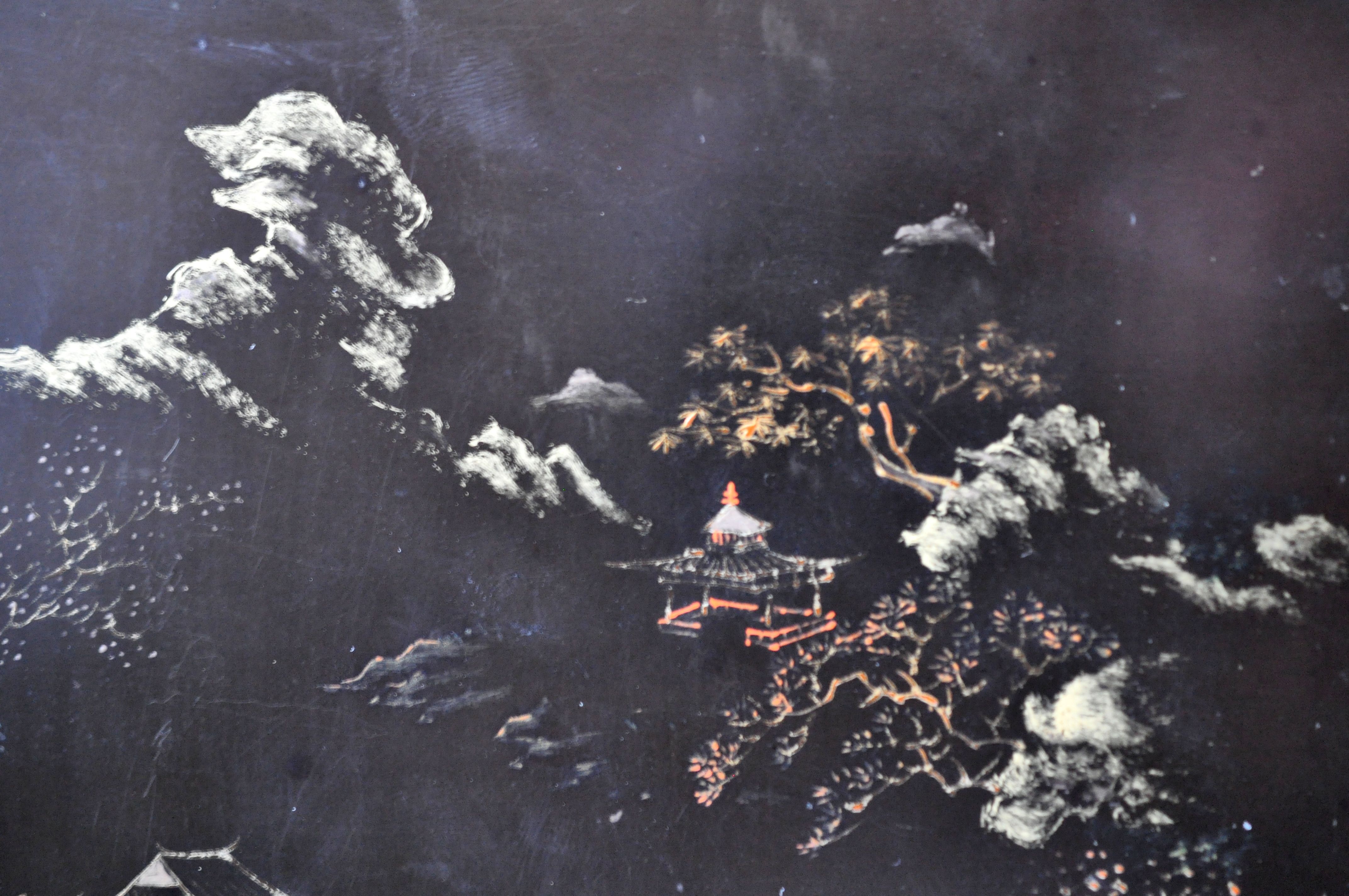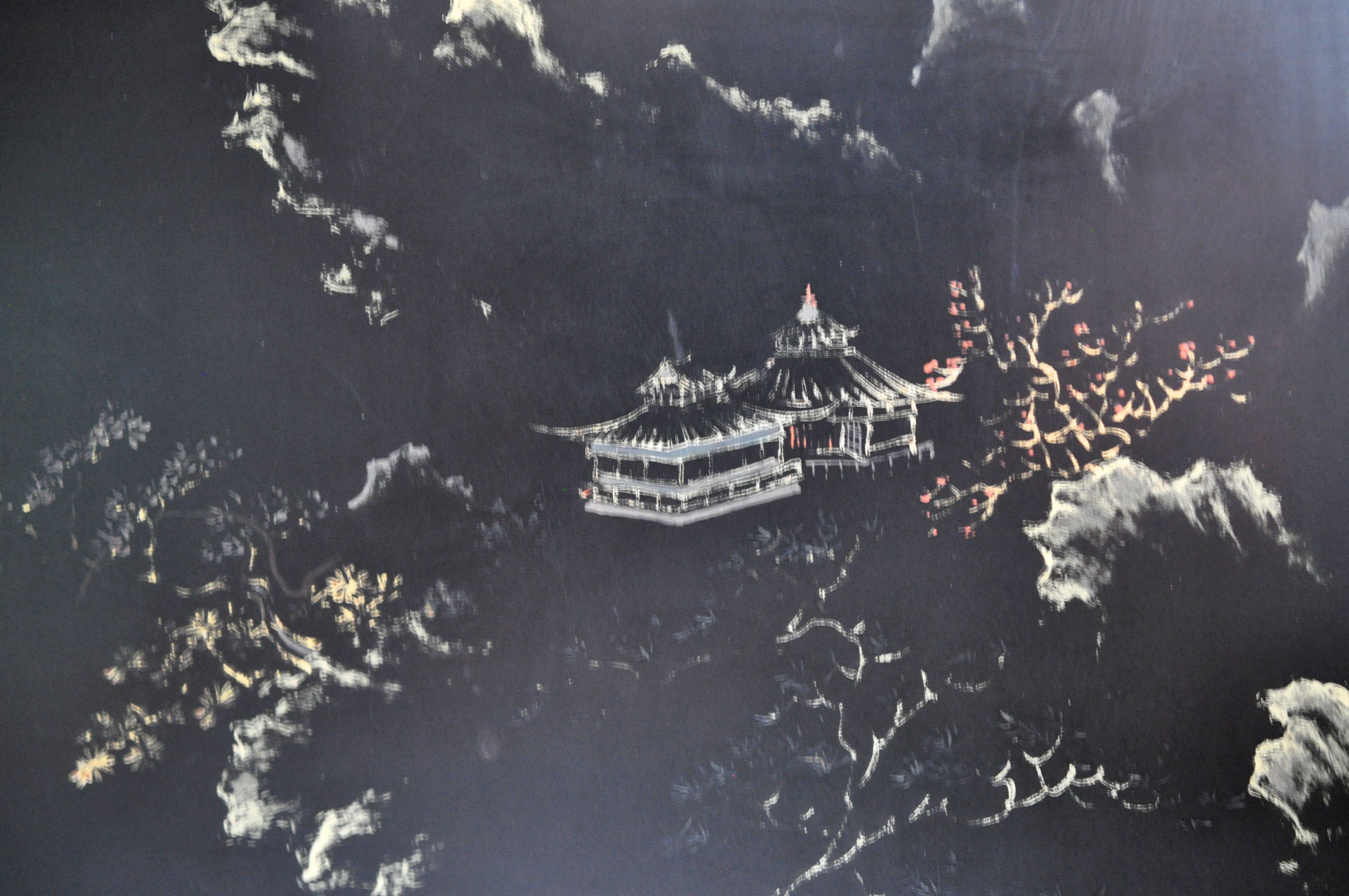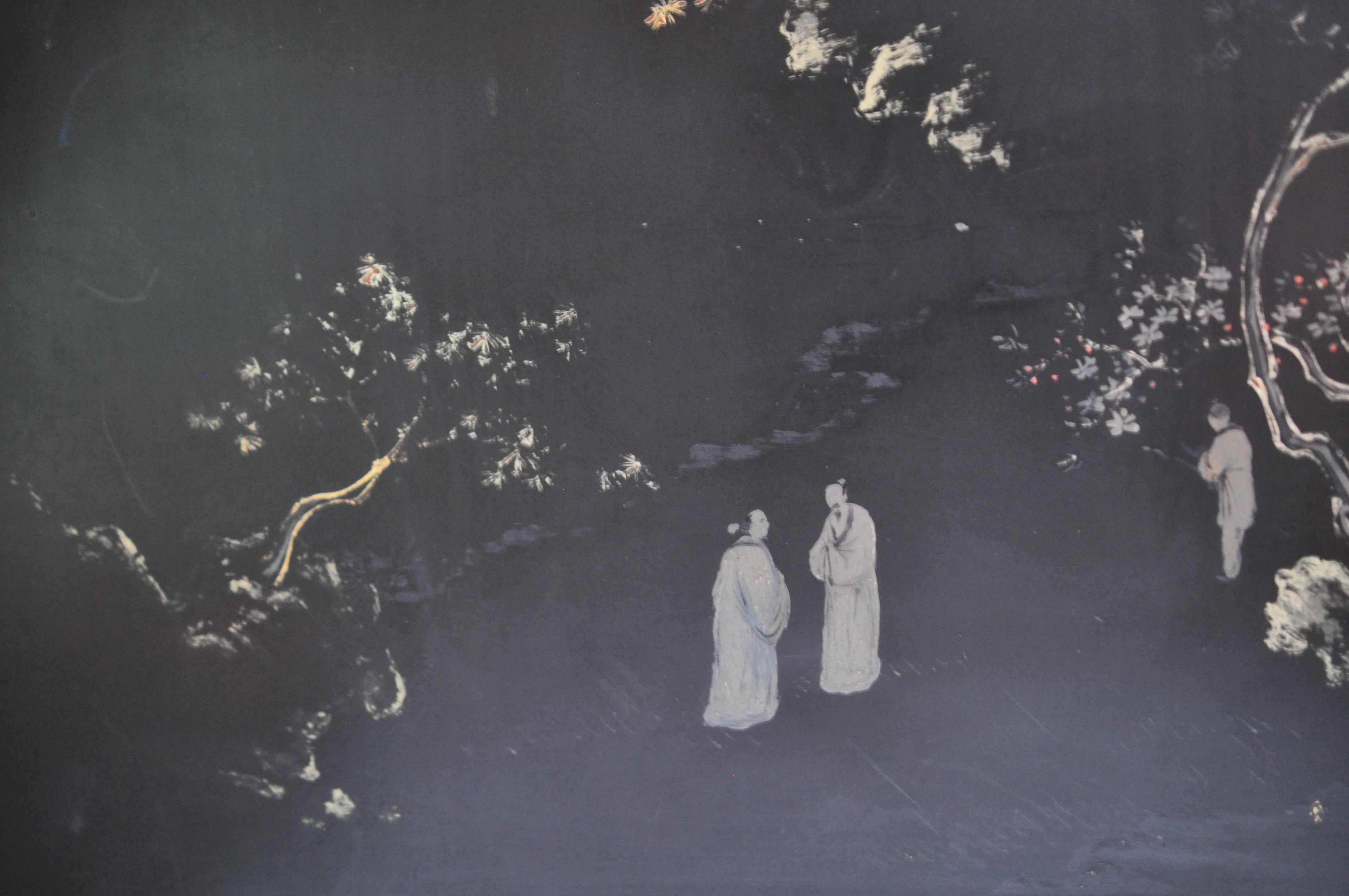 A question might come to mind: How does a box this old survive in such wonderful shape? The answer is in the was it was stored. Although we don't know how old the lacquer box is, it seems to be quite old given the appearance of the box it was stored in, a wooden box with a sliding lid: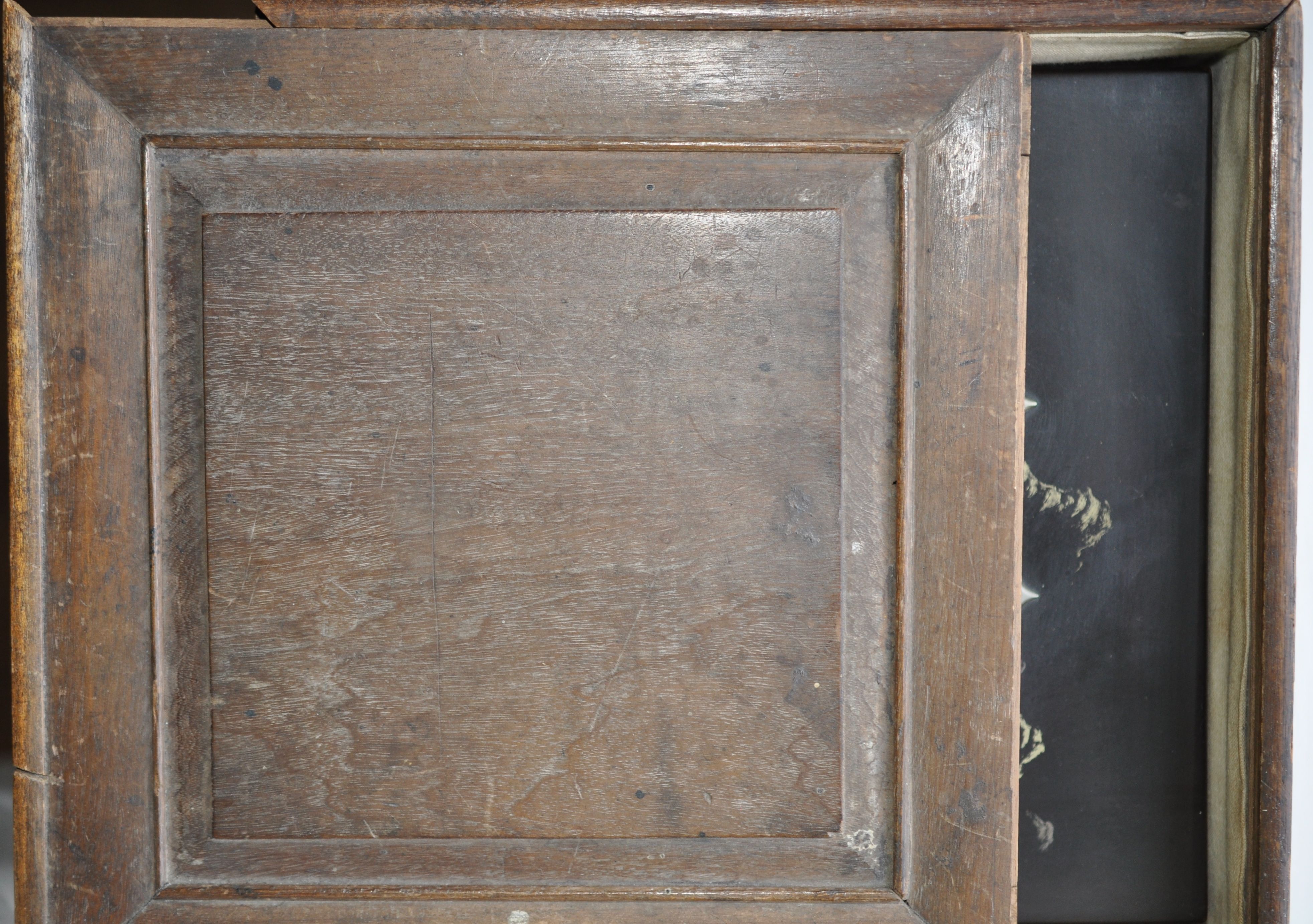 The inside of the box was lined with linen, covering some kind of padding: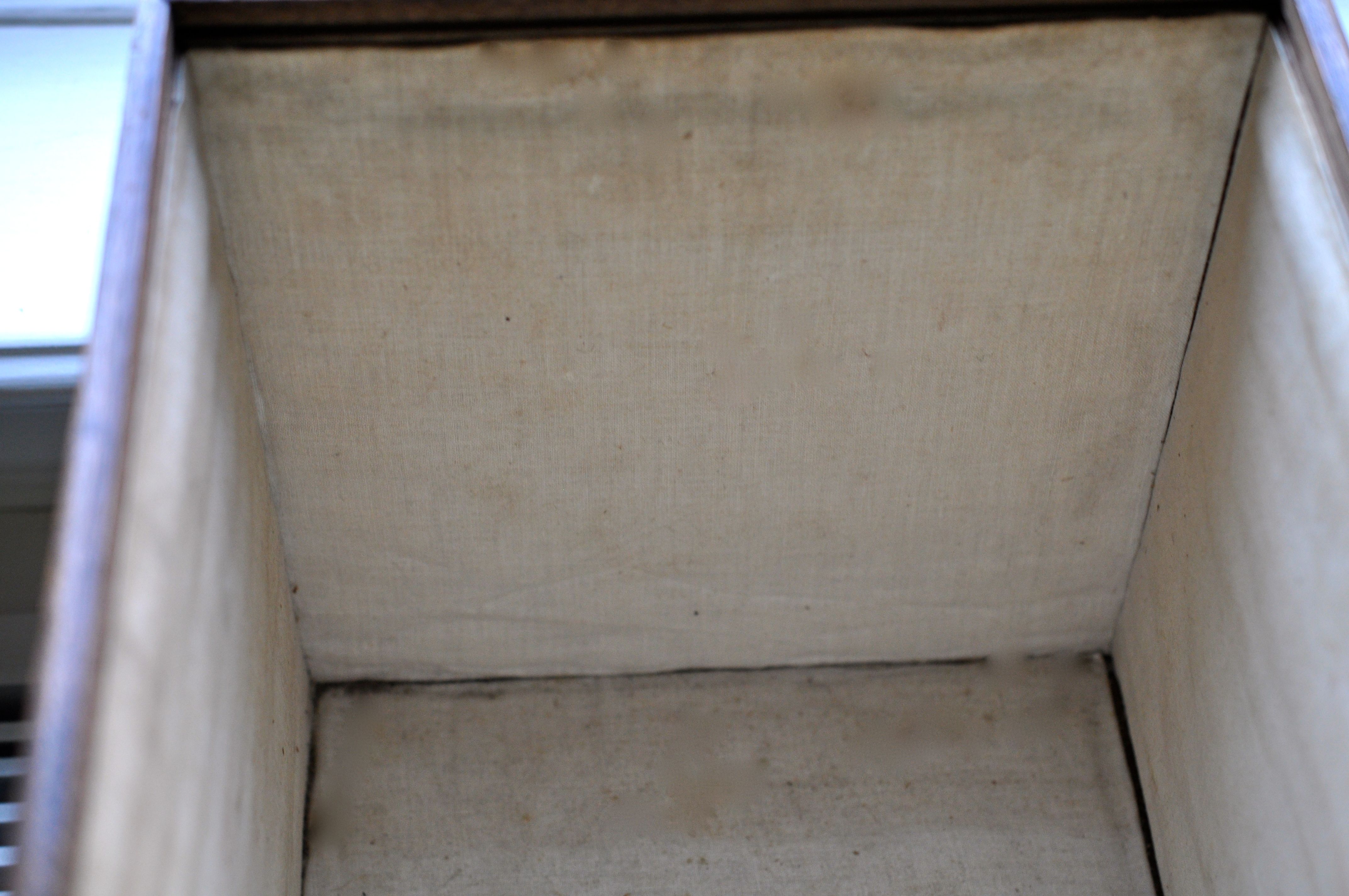 The Mahjong box could be carefully pulled up out of the outside box, and  lowered back into it for storage.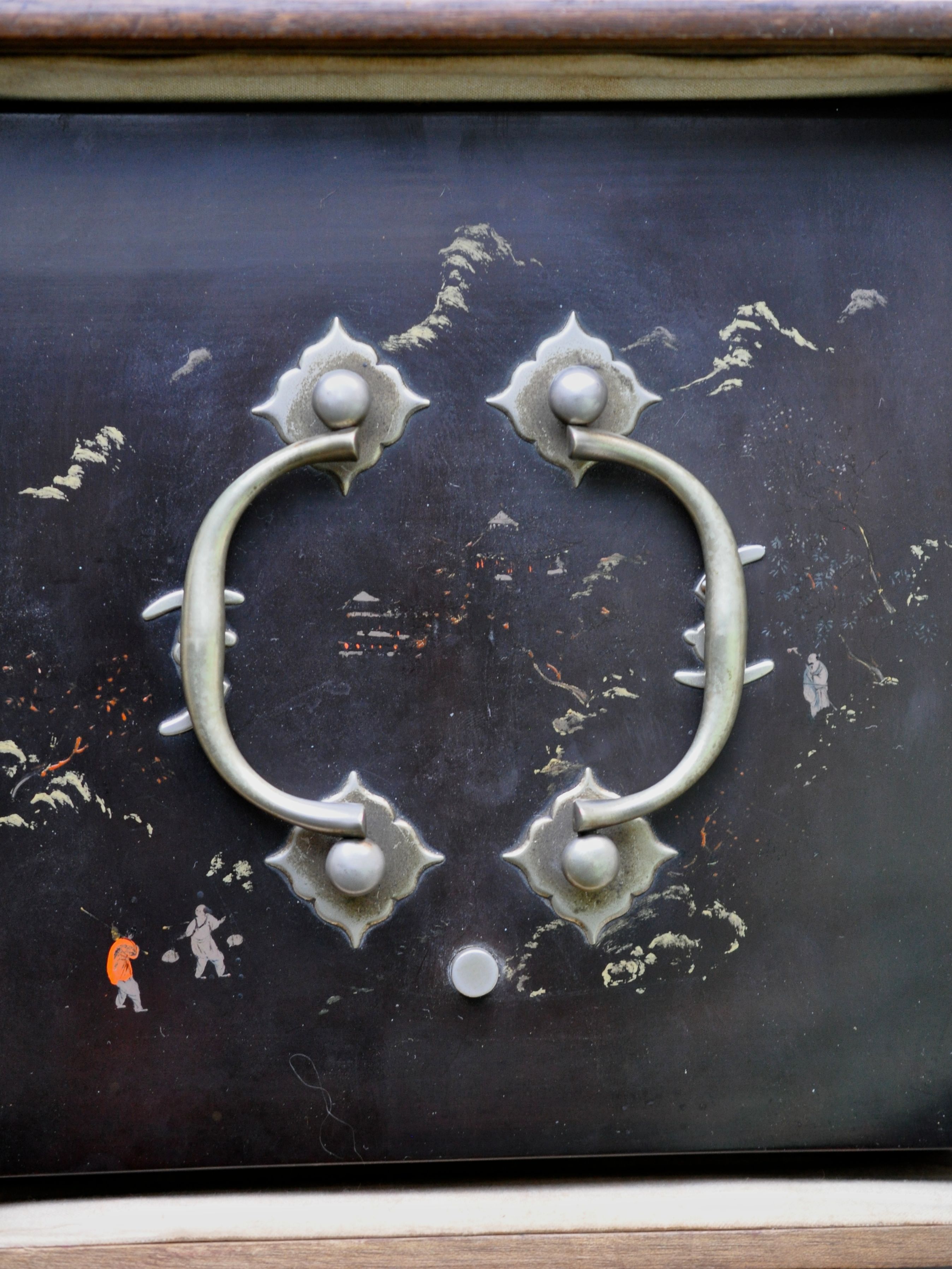 The paktong handles and decorative trim echo the silver in the landscape; handles rest on small bat-shaped decor. The red used on the pagodas in the background brings to mind the magic of nighttime with candles and lanterns flickering, with moonlight reflecting off the mountains, creating a magical setting.
The lacquer continues inside: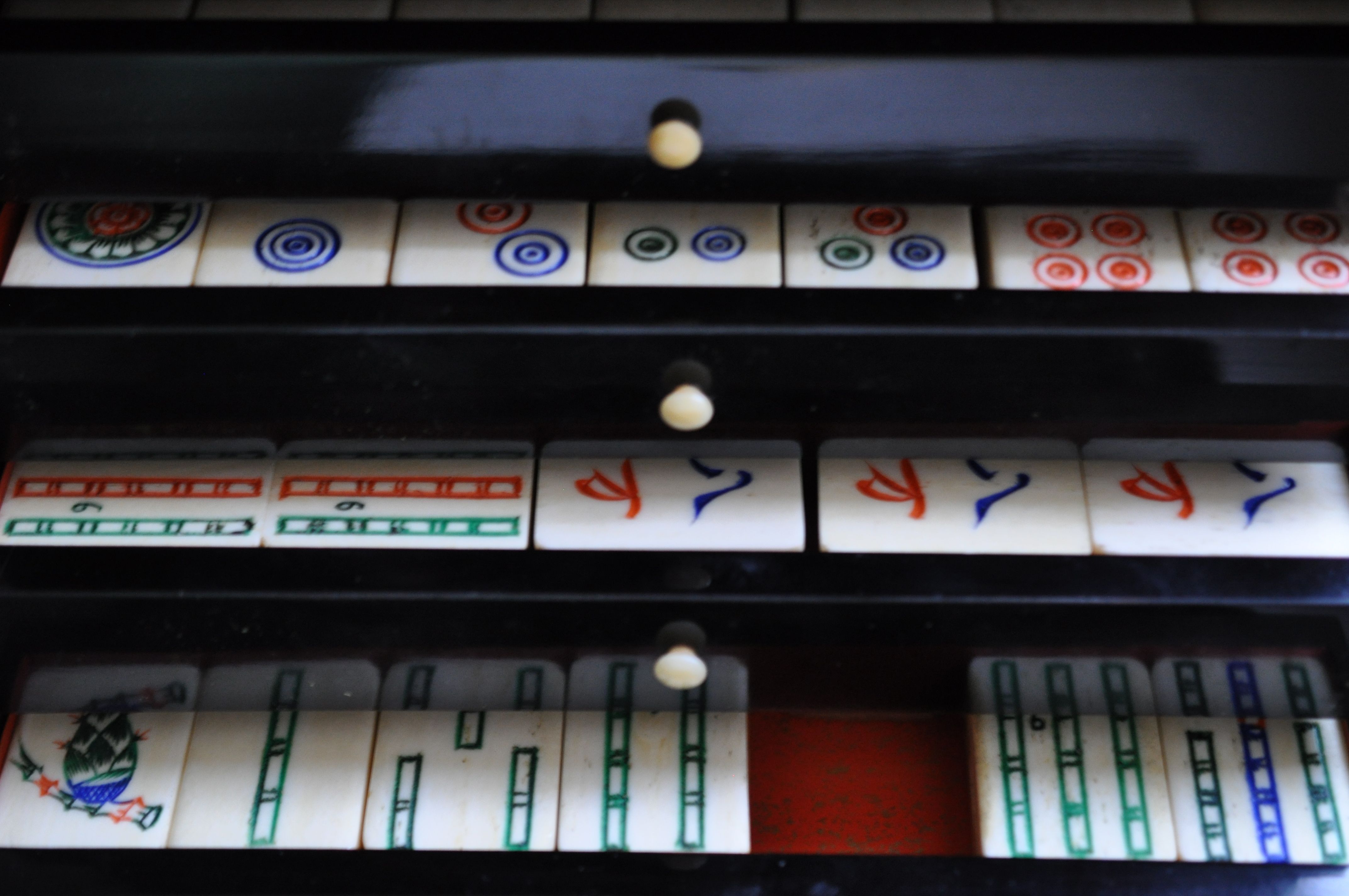 You can see the mirror-like drawer exteriors and the red drawer lining.
The box was made by Shen Shaoan, a lacquerware maker with a rightly deserved stellar reputation.