From time to time I will be selling items from my own collection, and sets from other collectors as well.
I have two hawk on Globe Bam CB sets and one pillow CB set for sale, altho I have not put up the photos yet. Email me if you are interested.
SOLD Hawk #1 with fabulous White Dragon
Hawk #1 there are 152 tiles, 148 ones are original to the set. Four matching tiles have bee added. The Hovering hawk set is one of the most sought-after Chinese Bakelite sets there are.  This one is in very good condition. Email me if you want to see more detailed shots.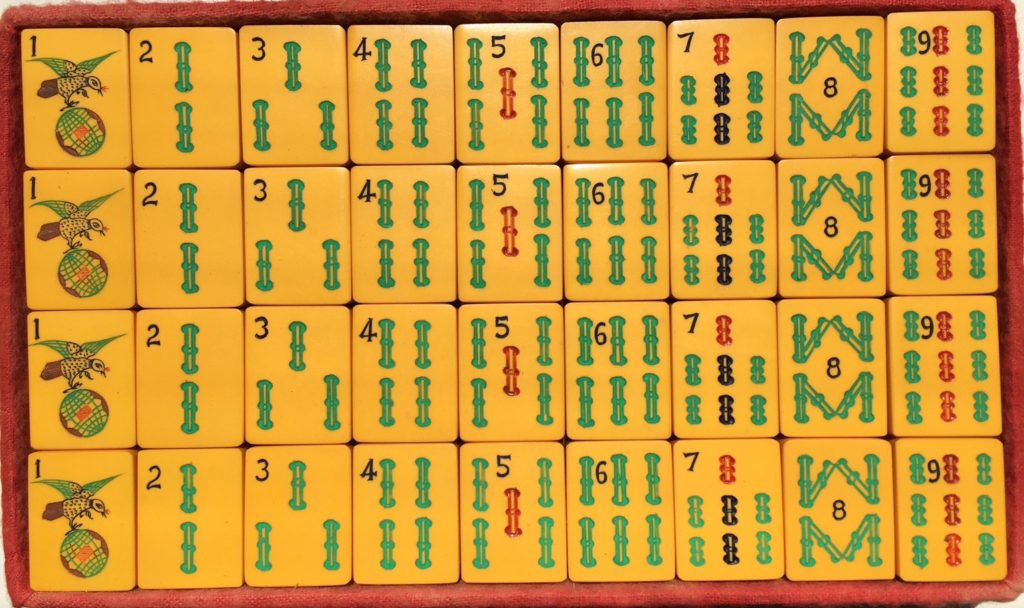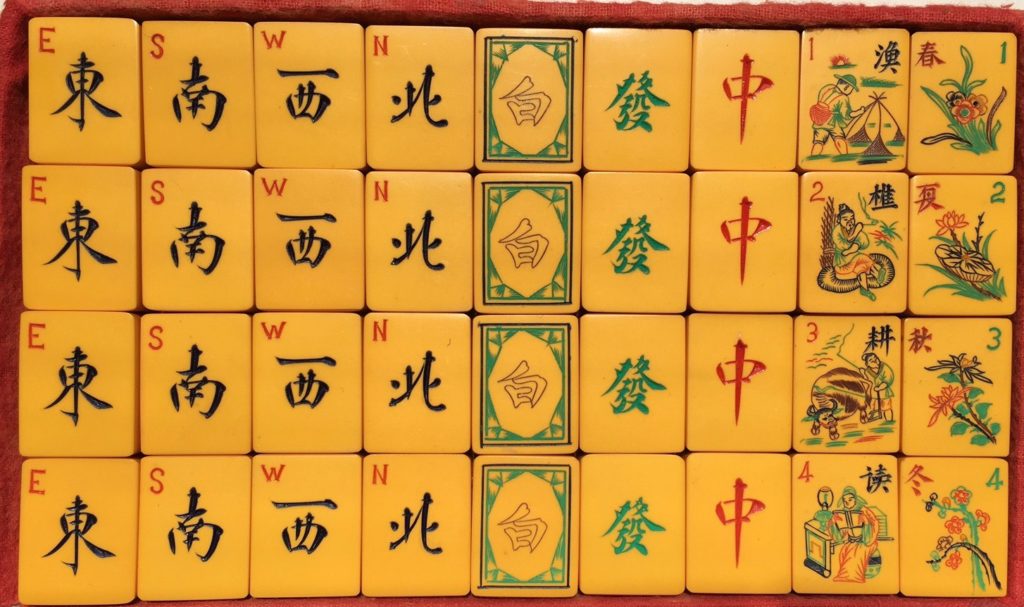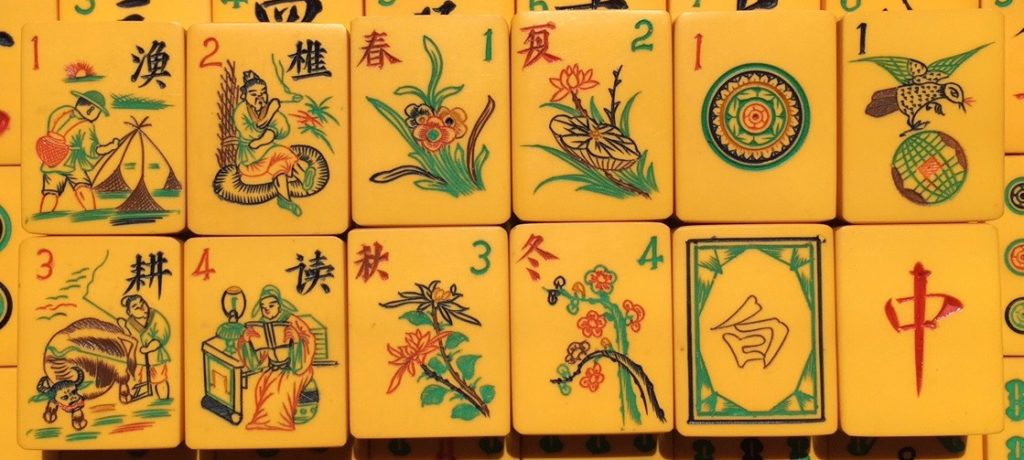 Leather briefcase holder, but the case is not in great shape.
Price is $950. Email me if interested and I can take more photos.
For Sale Hawk #2: with Lovely White Dragon
148 tiles original to the set and four others allowing for eight jokers.
Tiles have light surface scratches on them, and most are in good shape, though some have  a few flea bites as you can see in the first photo.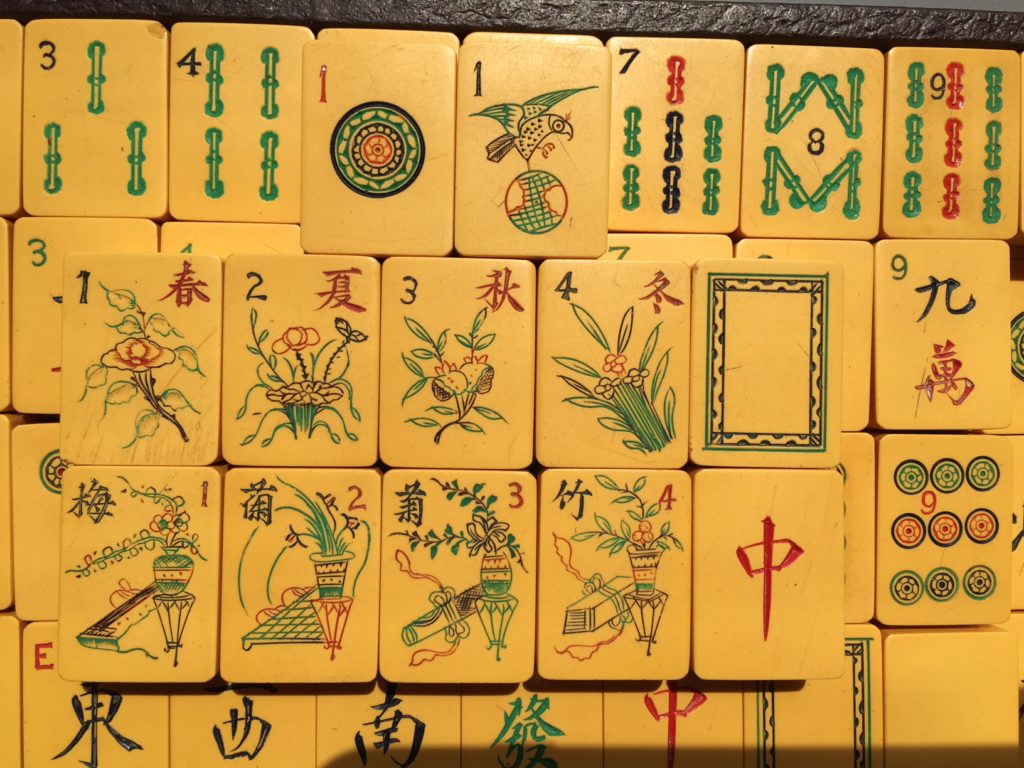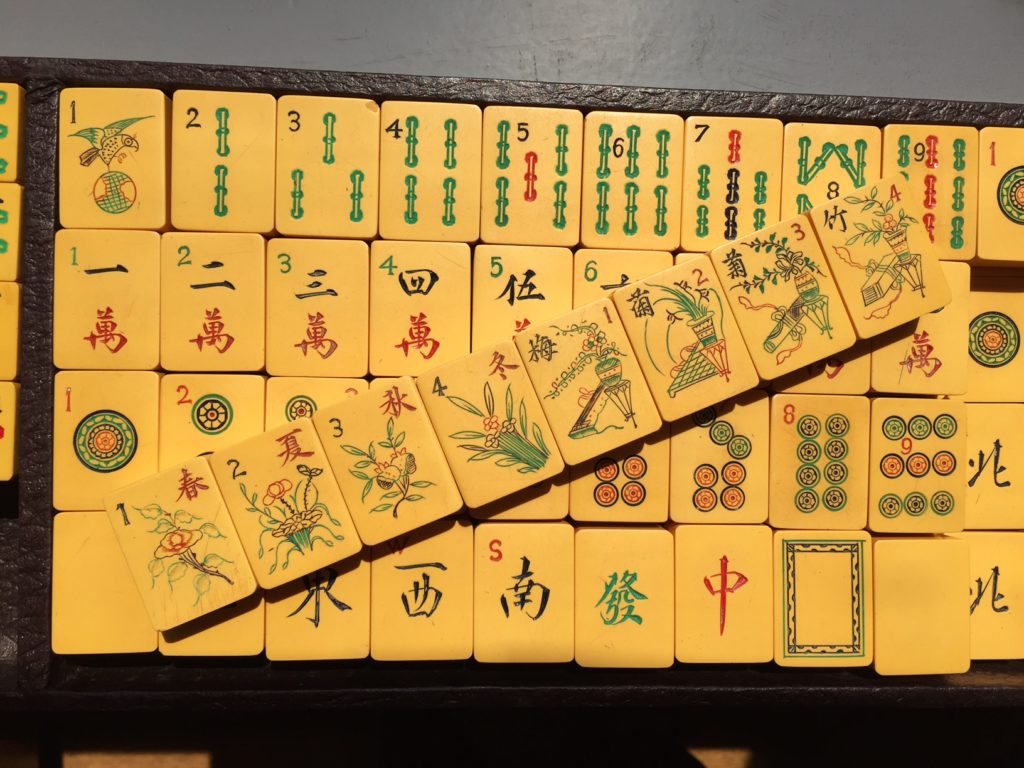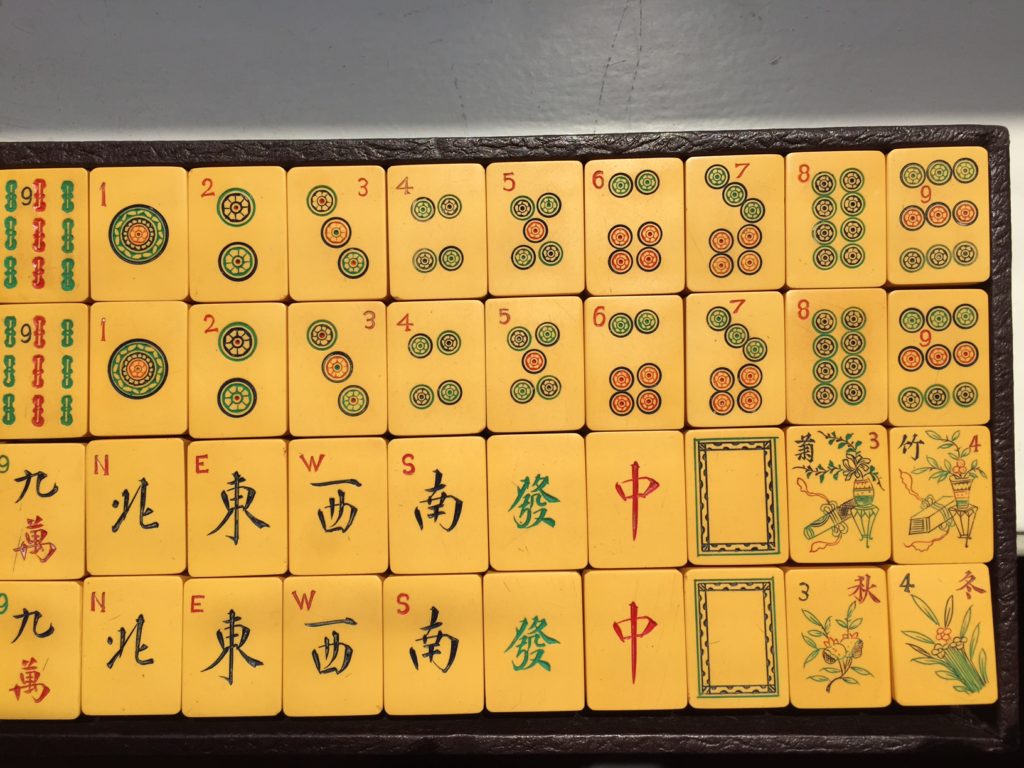 Price: $950. Email me if you want more photos.
SOLD:
Beautiful French Ivory set with Phoenix One Bam holding a peony: the king of the Birds holding the King of the Flowers. There are 146 French ivory tiles, altho one of the spares has a ding (see below)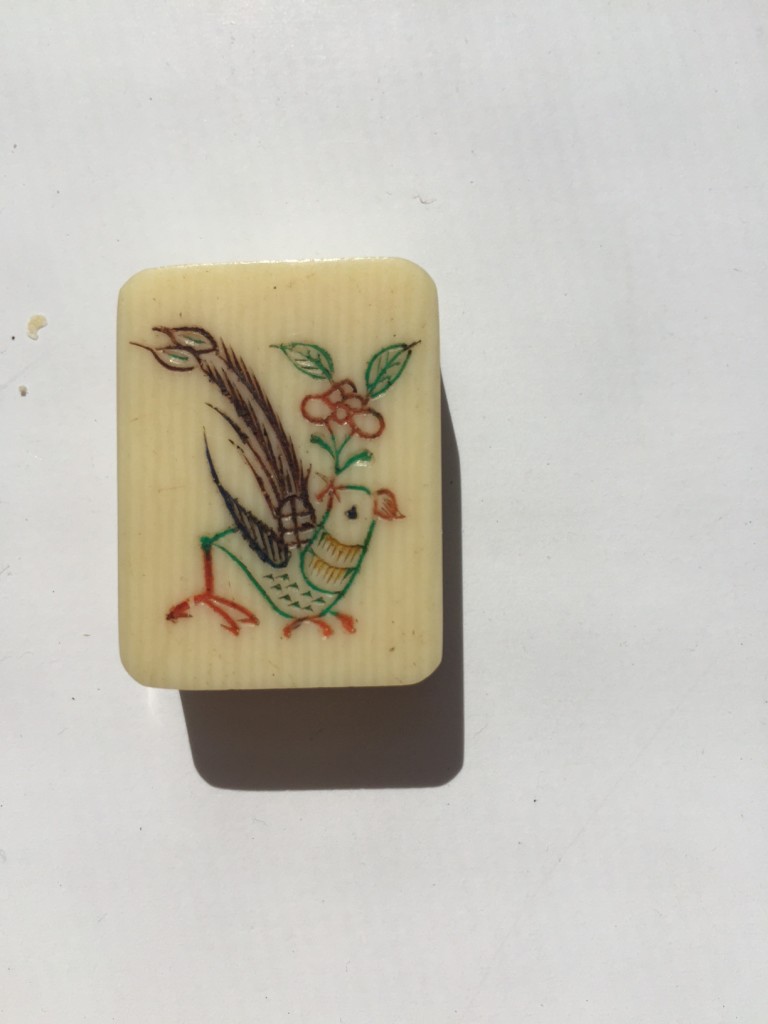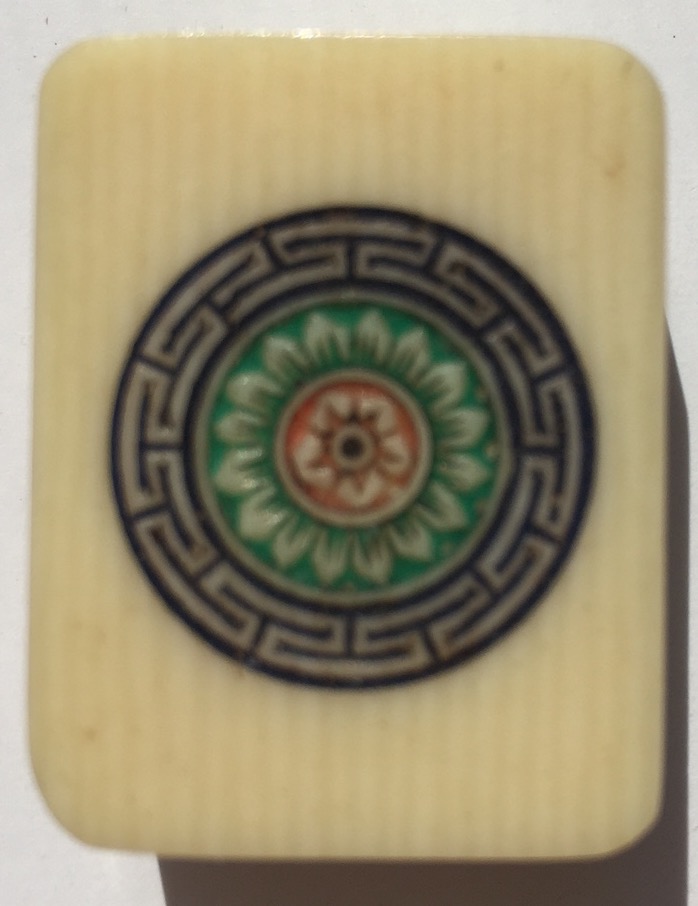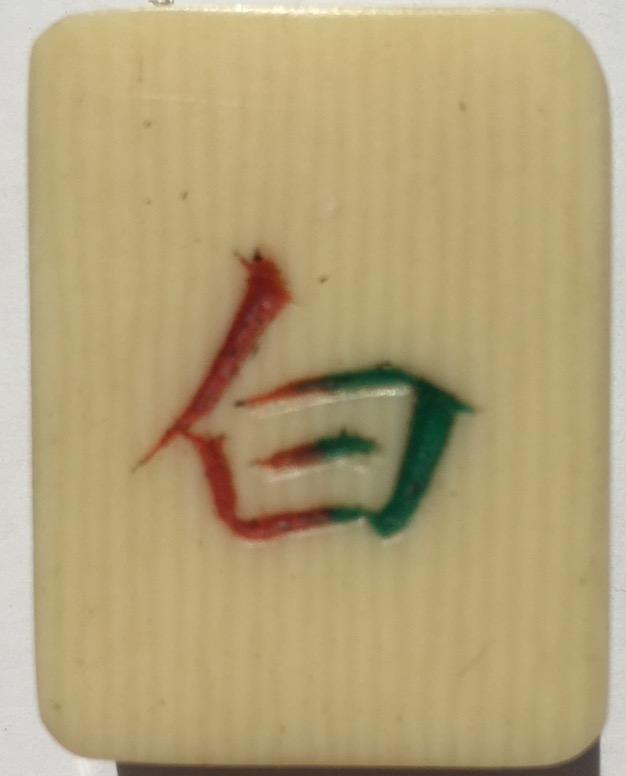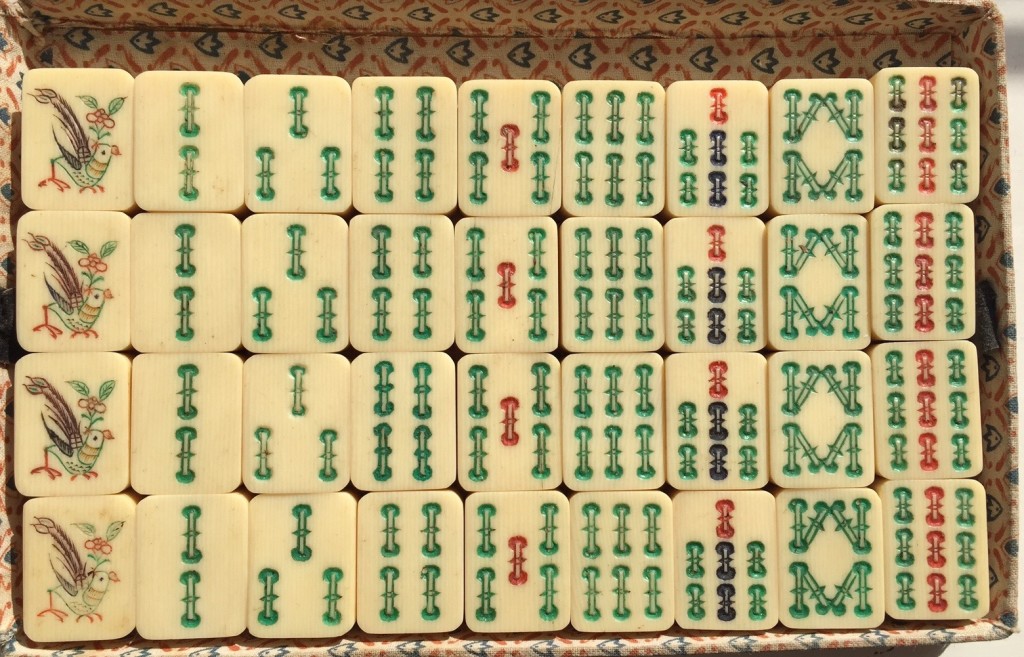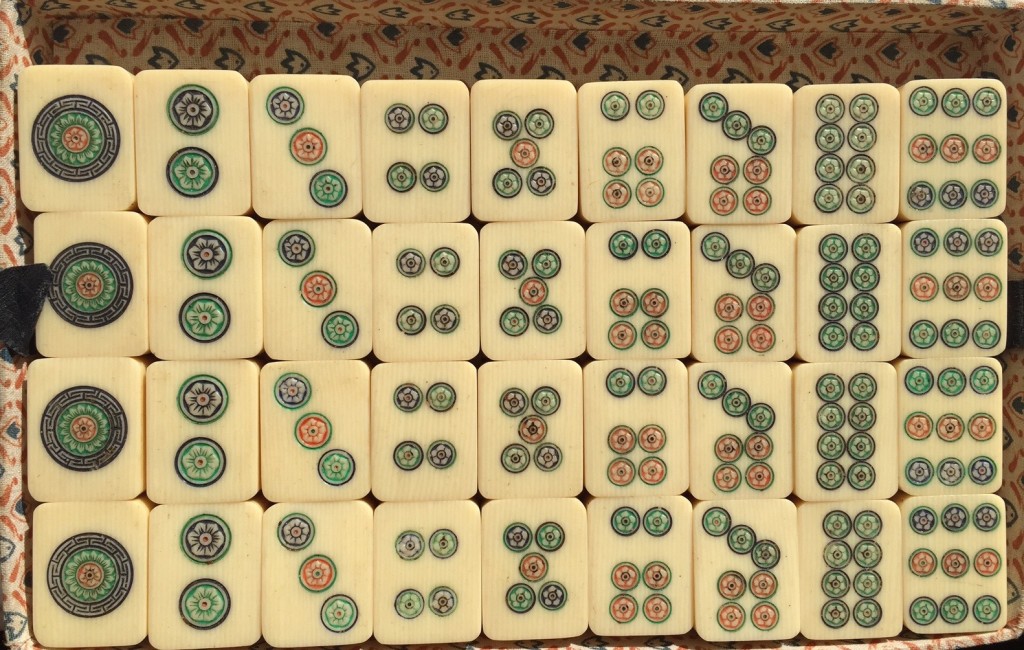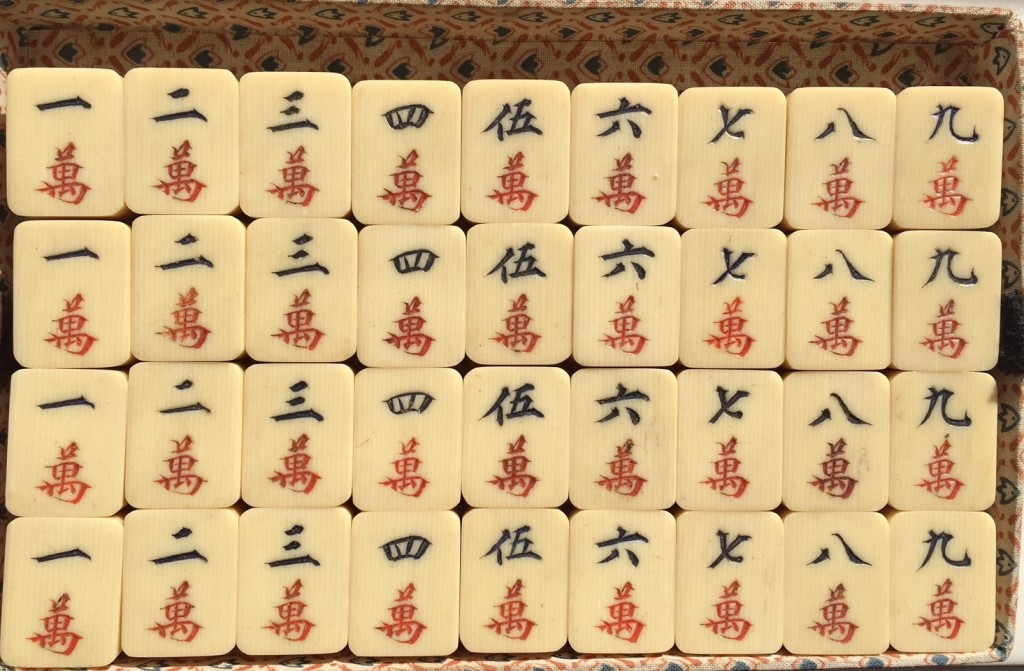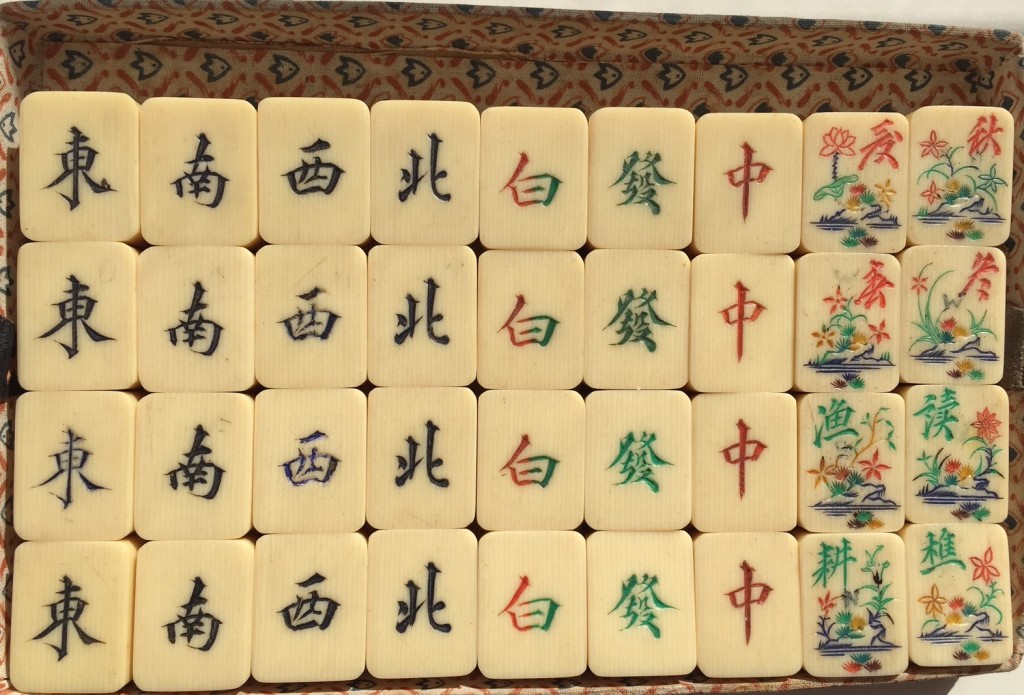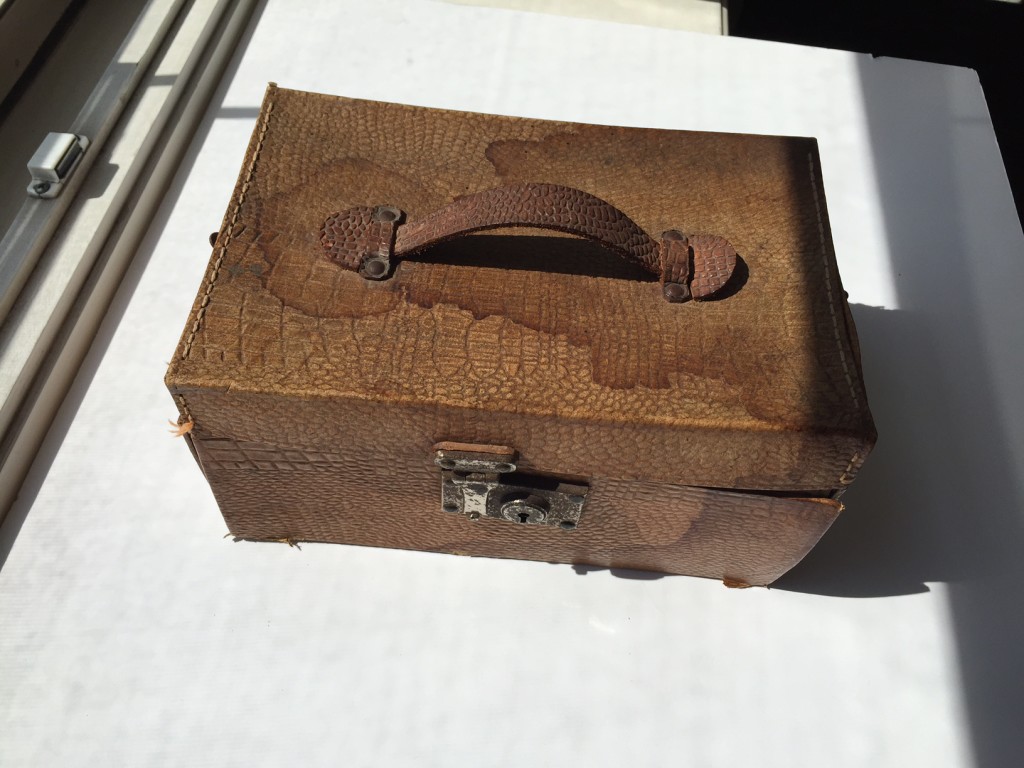 The leather box is usable, altho it looks like it was damaged by water. The lid is not attached well to the rest of the box, but the three latches work.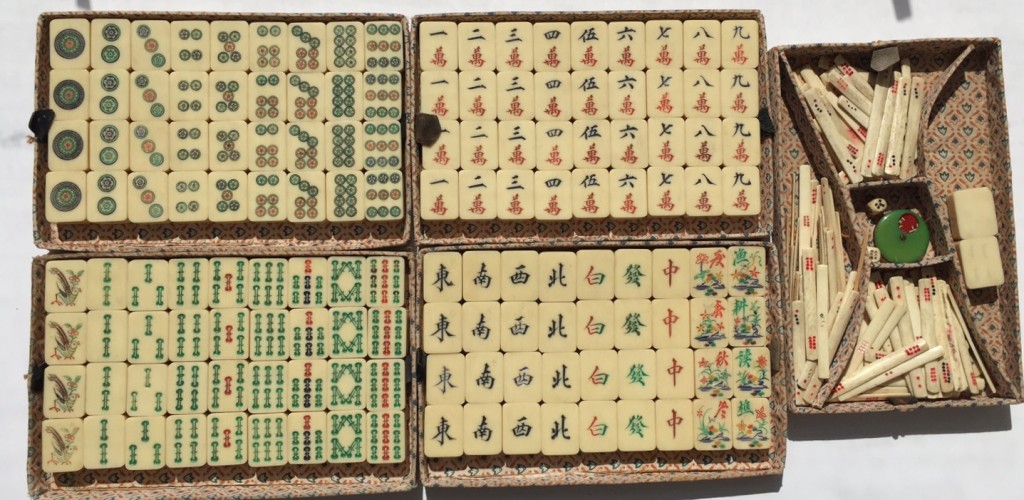 The set comes with bone counters, green bakelite wind indicator, and two bone dice.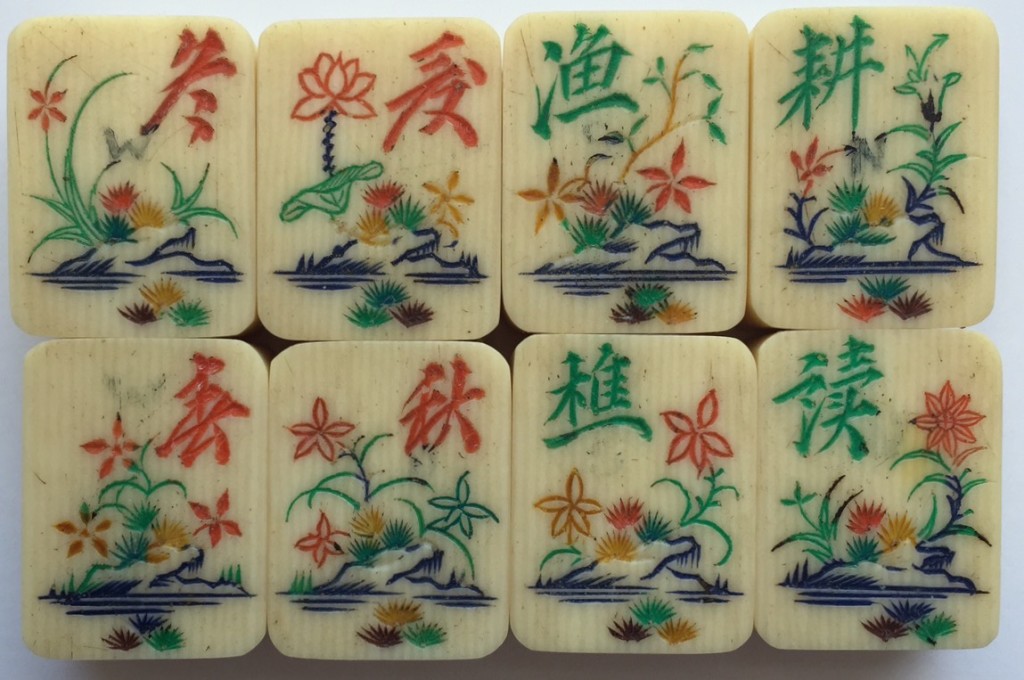 Below are the two extra tiles.
I will be asking $550 for the set, plus shipping. Email me if you would like to buy it or to see more photos. There are no returns. kuanyin@mahjongtreasures.com
For Sale" Green Wafer Back Chinese Bakelite set #2 with 148 tiles
A beautiful set in great condition, with an unusual beautiful One Bam. The One dot is lovely too, as are the Flowers. A previous owner etched some numbers and letters into the tiles to make them more recognizable to a non-Asian audience.
: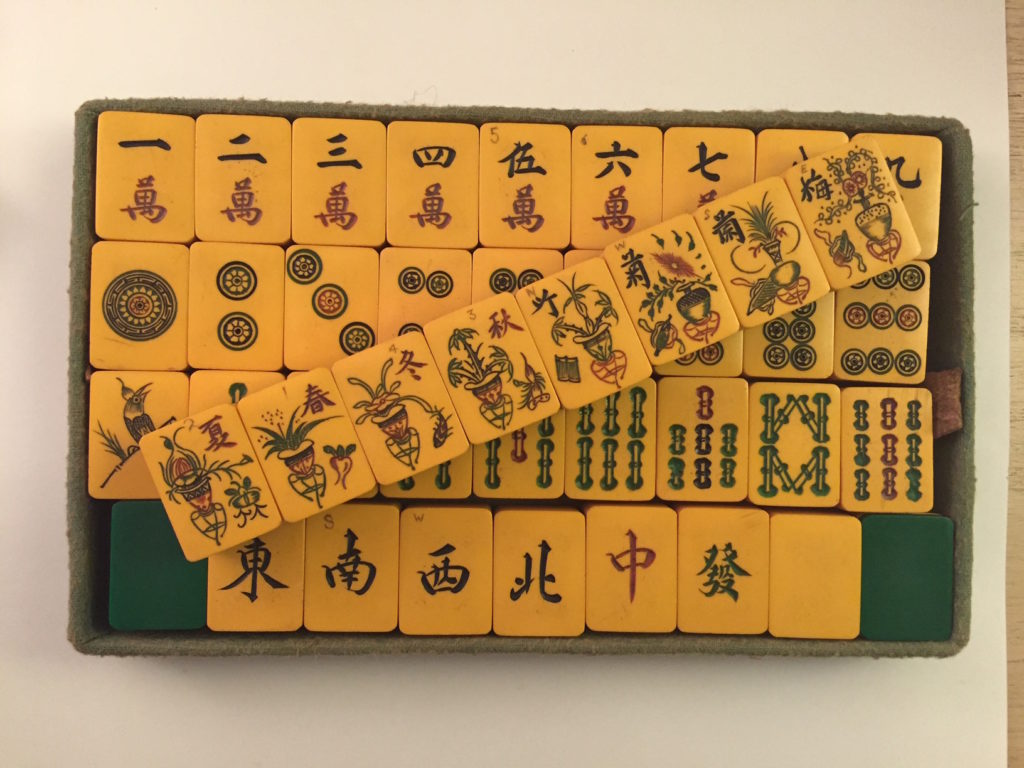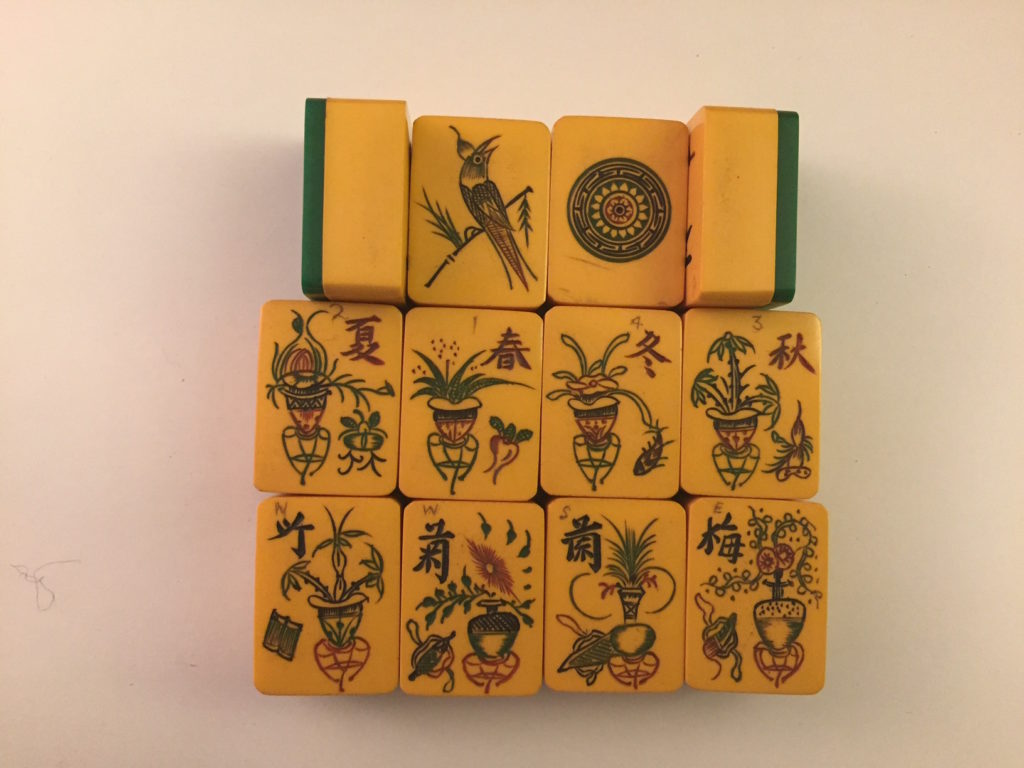 Price is $350, plus shipping. Email me if you want more photos/information.