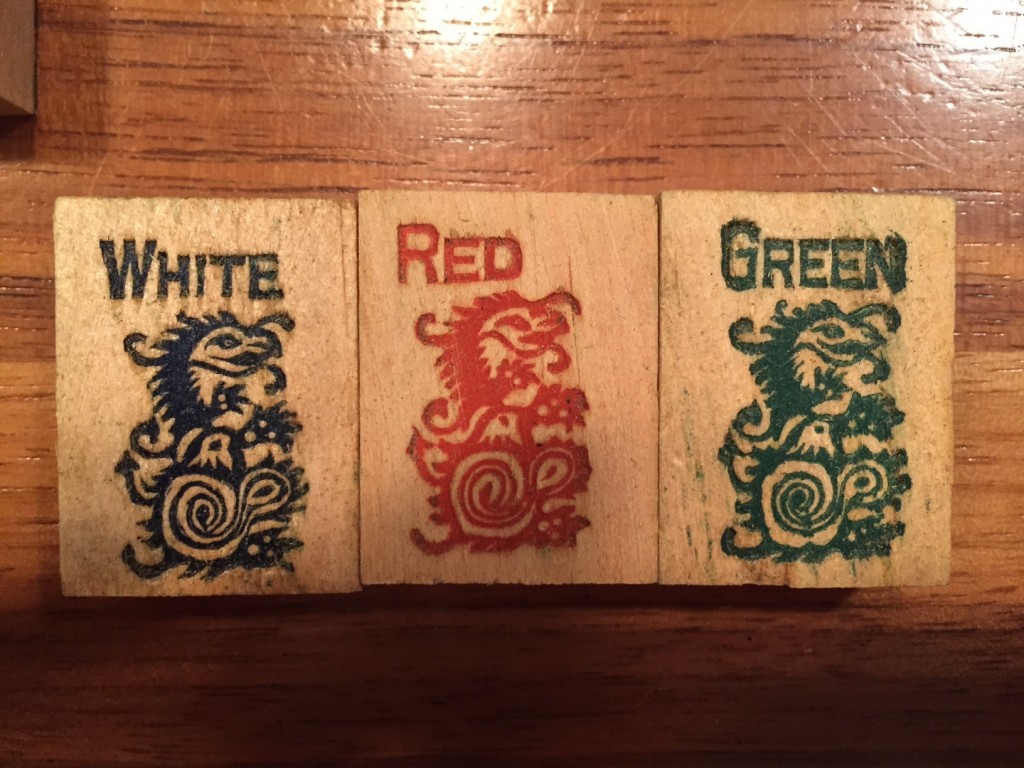 I thought you all would enjoy seeing this wonderful set made in Vermont, a state with a long history of design and craftsmanship. This set, made in Brandon by the Newtown & Thompson Company, has wonderful and unique designs for many of the tile faces, as you will see. My friend Gail once told me that one of the many things she loves about the game is that no one was priced out of it. In fact, many of the most delightful designs can be found on some of the most affordable sets, and this is one of them. And aren't these some of the most darling dragons you have ever seen?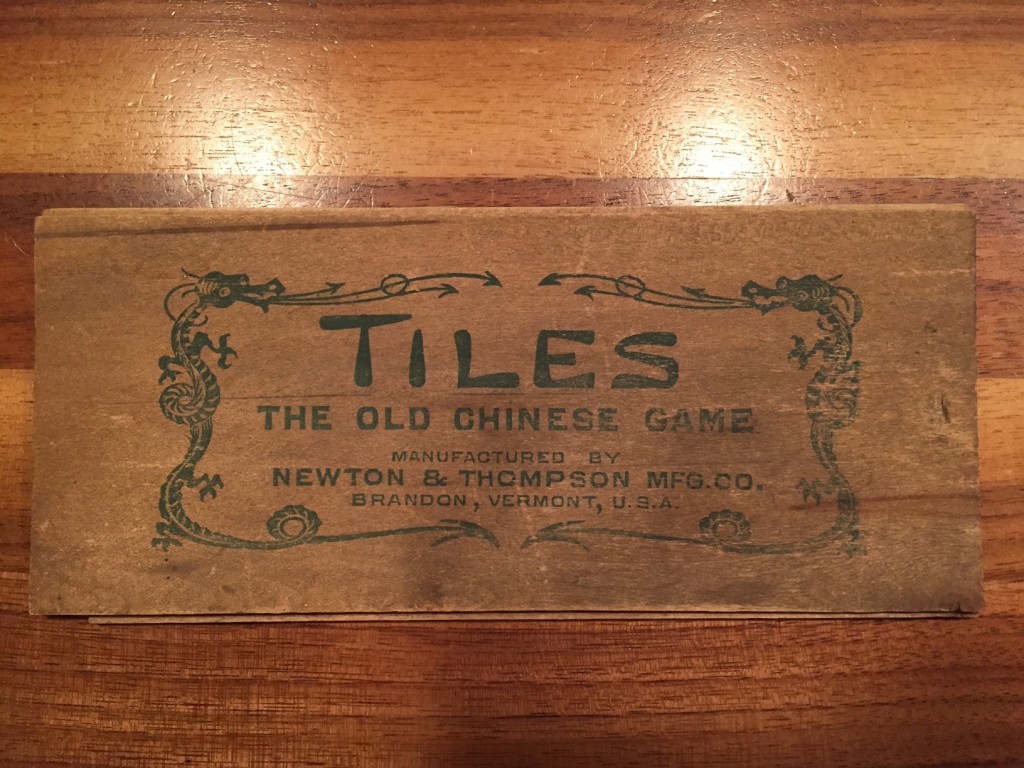 You will notice on this box there is no mention of anything vaguely "Mahjong" related, not wanting to risk any copy-right issues. It is just a game of Tiles. The box has delightful stylized Dragons, one on each side, with their ever-present pearl hidden in the smoke, right above the T and the S.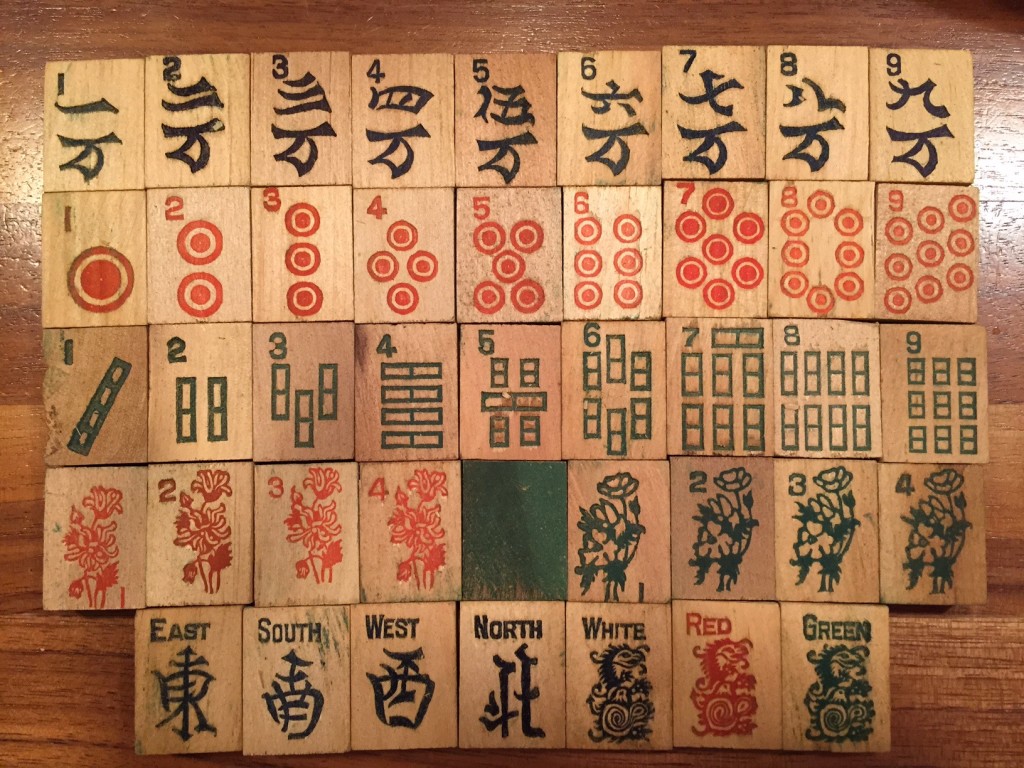 Take a look at the tile designs. The Craks have a very Asian flair to them, the Dots have some unusual arrangements, although we have seen these before. But the Bams! I have never seen 4 Bams stacked up like that, or the 7 Bam with the top one off-side, or the 8 Bam with two rows of four. It takes a lot of creativity to make arrangements of tile designs unique and these designers did it! But there are no visual cues as to which suits the Dragon belong to: the Craks are black but the Dragon is Red, The Dots are red but their Dragon is painted black, only the Bams got a Dragon that is the same color as the tiles. And the designers made it be two-tone by painting the backs of the tiles!
And did you notice the Flowers? The 1 Flowers almost seem upside down if you keep the number 1 on the top (which is why I put the #1 on the bottom, so that the flower would be right-side up). Kind of funny, right?