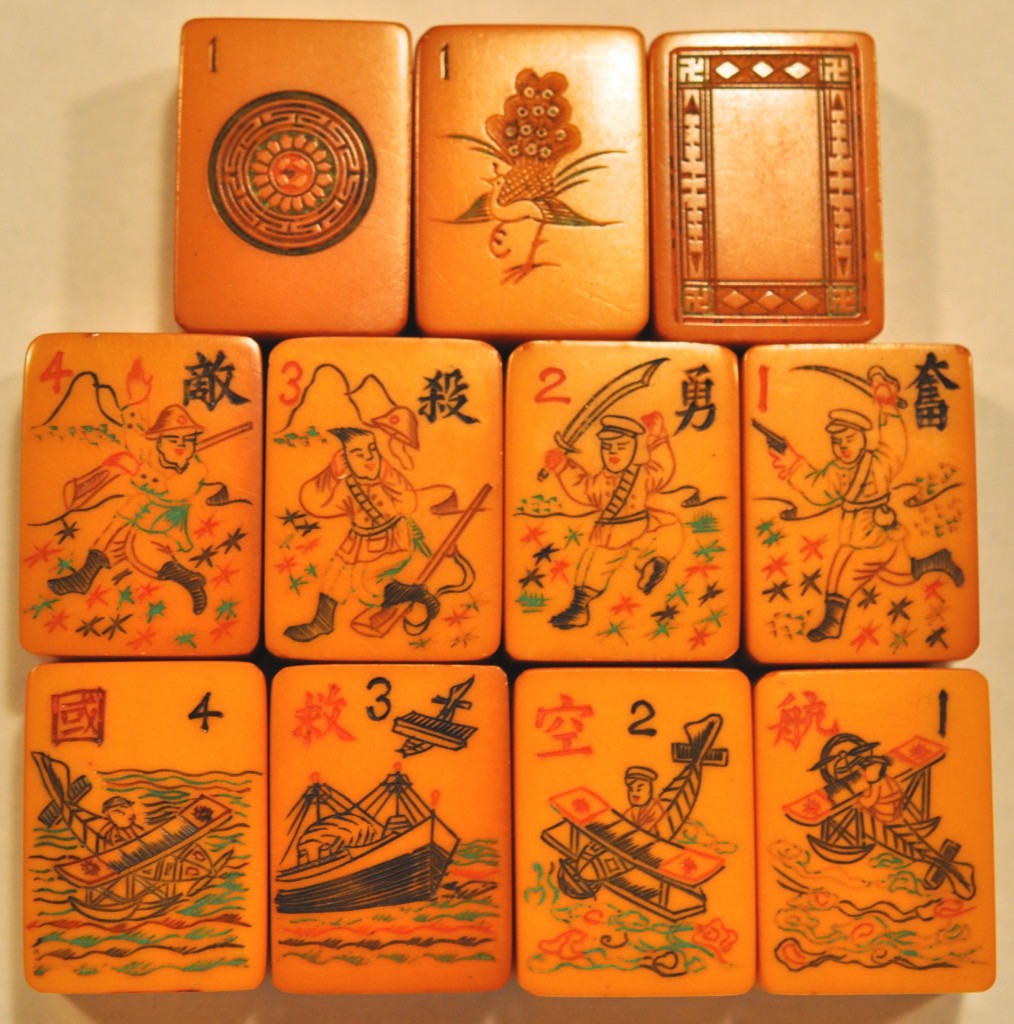 These Mahjong tiles represent propaganda images made by Chinese craftsmen. The 2nd Sino-Japanese War, which lasted from July 7, 1937 to September 9th, 1945, was very difficult for the Chinese. The problems began when the Japanese invaded Manchuria in 1931, and many localized battles followed that invasion. But by 1937, the Marco Polo Bridge incident  started an all-out war between the two countries, and it became the largest Asian War in the 20th Century.
Although we can't know what was going on in the minds of the Mahjong craftsmen, it seems that China wanted soldiers to defend China from the invaders.  And interestingly, as we saw earlier in the Mysterious Case of E. A. R. Fowles, Mahjong tiles sometimes provided the medium for the message. Craftsmen wanted to let the world know how the Chinese felt about the war and that they were going to fight back against the invaders, with perhaps a hope that others would help them too.
Once again, Ray Heaton has translated these tiles for us:
"The tiles say 奮勇殺敵, fenyong shadi, "to summon up courage to fight the enemy" or simply "to fight the enemy bravely".
And 航空救國, hangkong jiuguo, aviation saves the nation."
The top tiles show two Chinese soldiers on the right,  with their Chinese style caps, and two Japanese ones on the left (Rising Sun on their hats)
"Aviation saves the nation" is a saying coined by Dr. Sun Yat Sen, the founder of the Republic of China, right after World War I, in the hopes of developing the aviation industry. He also wanted to train pilots who could serve their country and defeat the Chinese warlords wreaking havoc. The saying continued to be used to rally people to fight to save the nation, and it certainly seems to have been used in that way with these tiles. The Chinese star-like emblem can be seen on the plane's wings.
It is possible the Chinese carvers were inspired by some of these posters, taken from this website: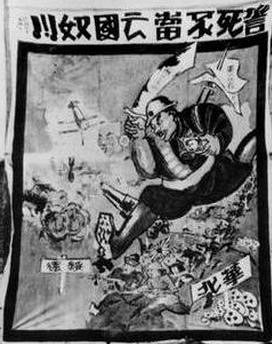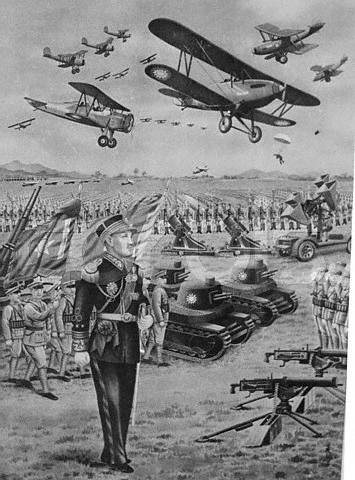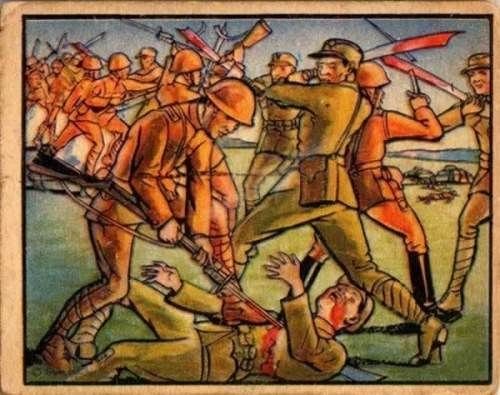 Notice that swords were being used in battle.
The United States government and its citizens helped China during its war with Japan. Many citizen groups raised money for the Chinese people.
I found a very interesting website if any of you are interested in learning more about these war years: www.chinaww2.com. One of the articles features propaganda posters that appeared at this time.
http://www.chinaww2.com/2014/07/25/more-than-a-thousand-characters/
One of the articles features some recent aviation paintings by a very talented artist Roy Grinnell.
http://www.chinaww2.com/2014/11/28/soaring-dragon/
To see when I am doing author appearances, click here
You can now follow me on Twitter!
@MahJonggGregg
To learn more about Mah Jongg, you might want to take a look at this book that I wrote with Ann Israel, published by Tuttle. To see more about it:
www.mahjonggtheartof thegame.com
To order it click here:
http://www.barnesandnoble.com/w/mah-jongg-ann-israel/1118759459?ean=9784805313237
or here from Amazon
http://www.amazon.com/Mah-Jongg-Collectors-Guide-Tiles/dp/4805313234/ref=sr_1_7?ie=UTF8&qid=1414844427&sr=8-7&keywords=mah+jongg