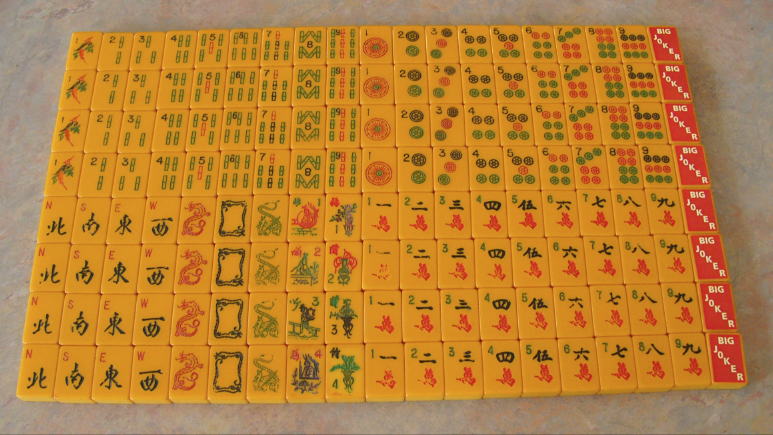 Above we have a full set of Royal Depth Control Bakelite tiles. I would guess this set was made in the 1950s, and it has many of the details we expect to see in RDC sets.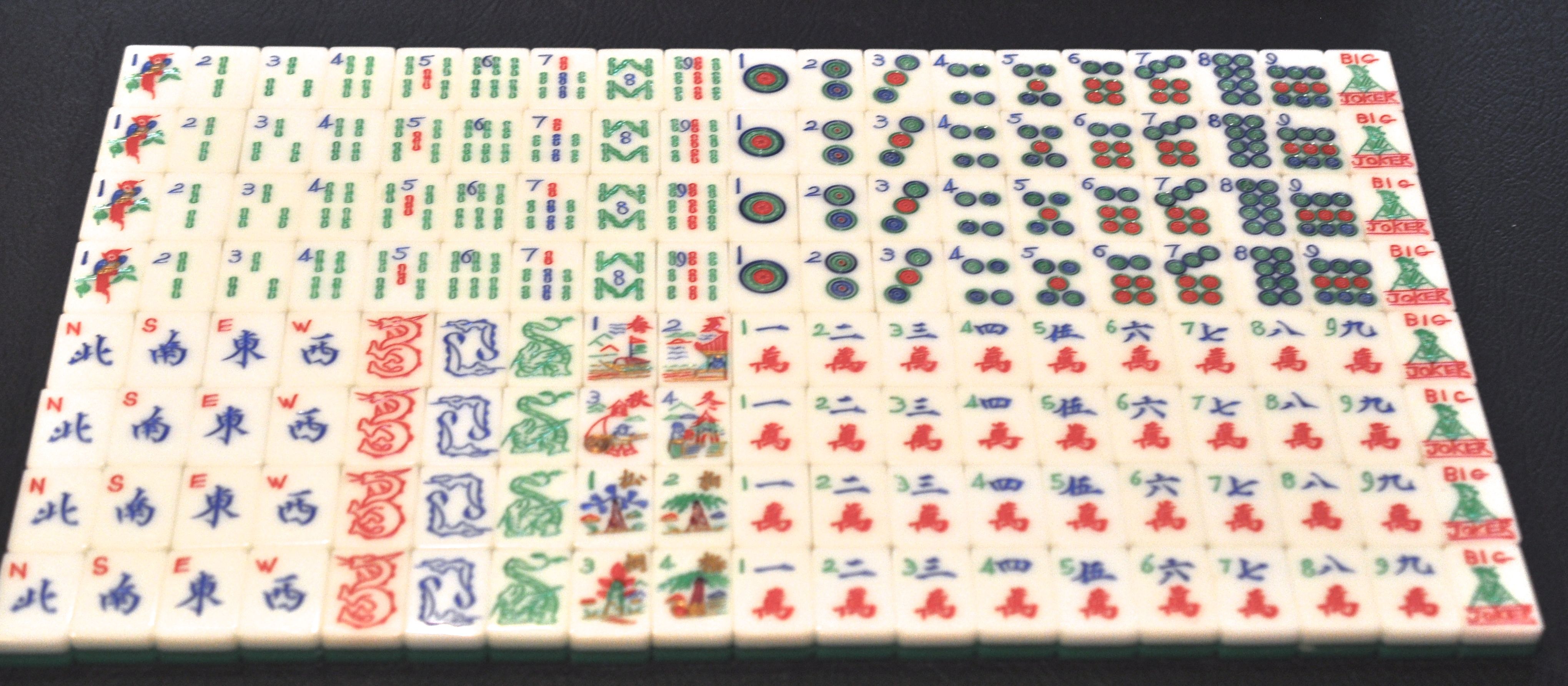 Just above is a hand-carved three layer (tri-color) version of the set, made in the 1960s or 1970s, in Lucite. You will see there are interesting differences.
We'll start with the Bams. You will notice the perching pheasant, which resembles other perching birds to the untrained eye. (Look at the 13 orphans website to learn what to look for in differentiating sets.) You can note the trademark Bam shape, with the notch between each section really dividing each section from the one before.
And here is the hand-carved version. There's very little resemblance to the Bakelite cousin. These Bams have a thin, rounded shape, and the cute small pheasant is perching on a more horizontal branch.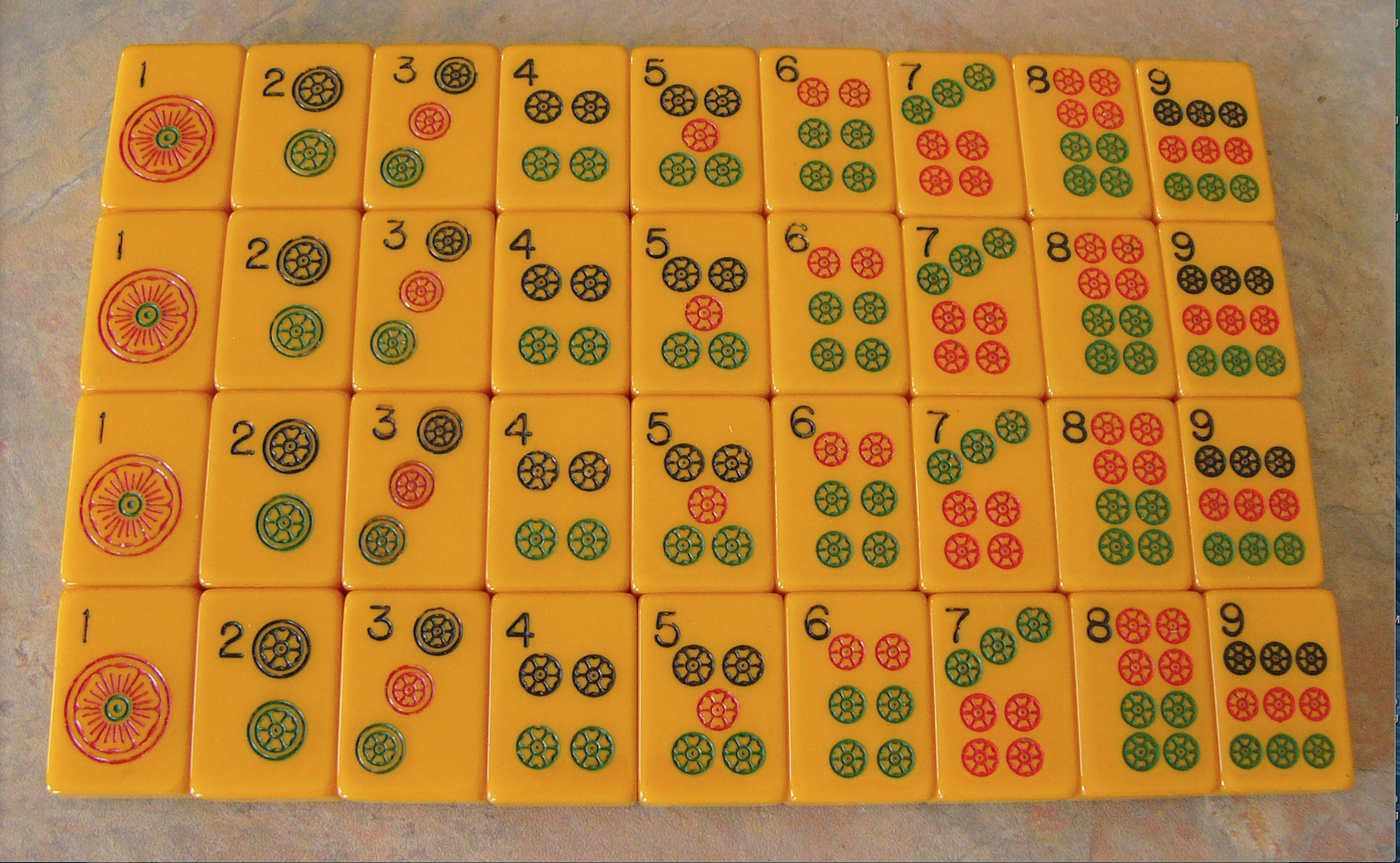 The Bakelite Dots have the floral interiors whereas the Lucite ones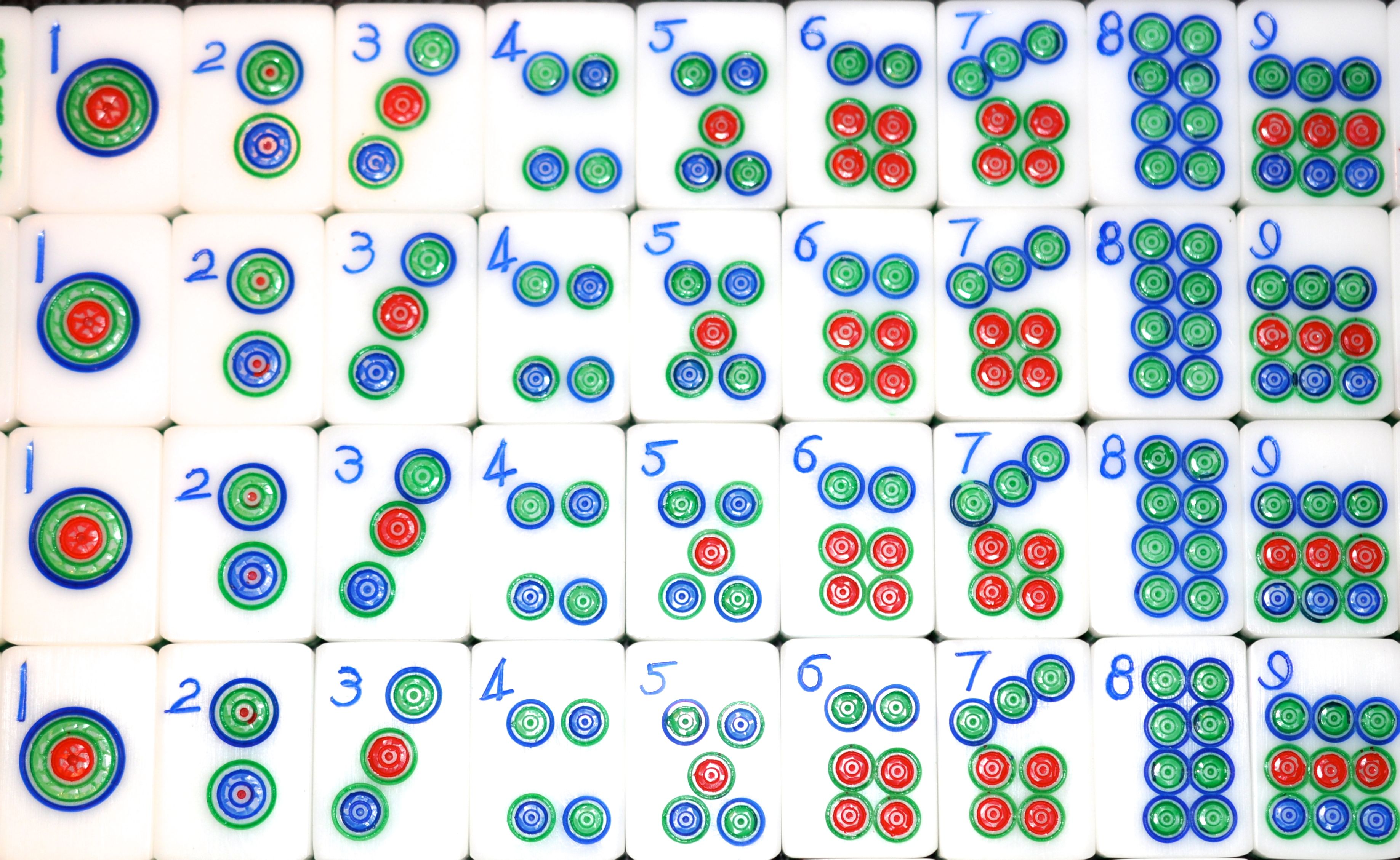 don't look even remotely similar, with their circular interiors.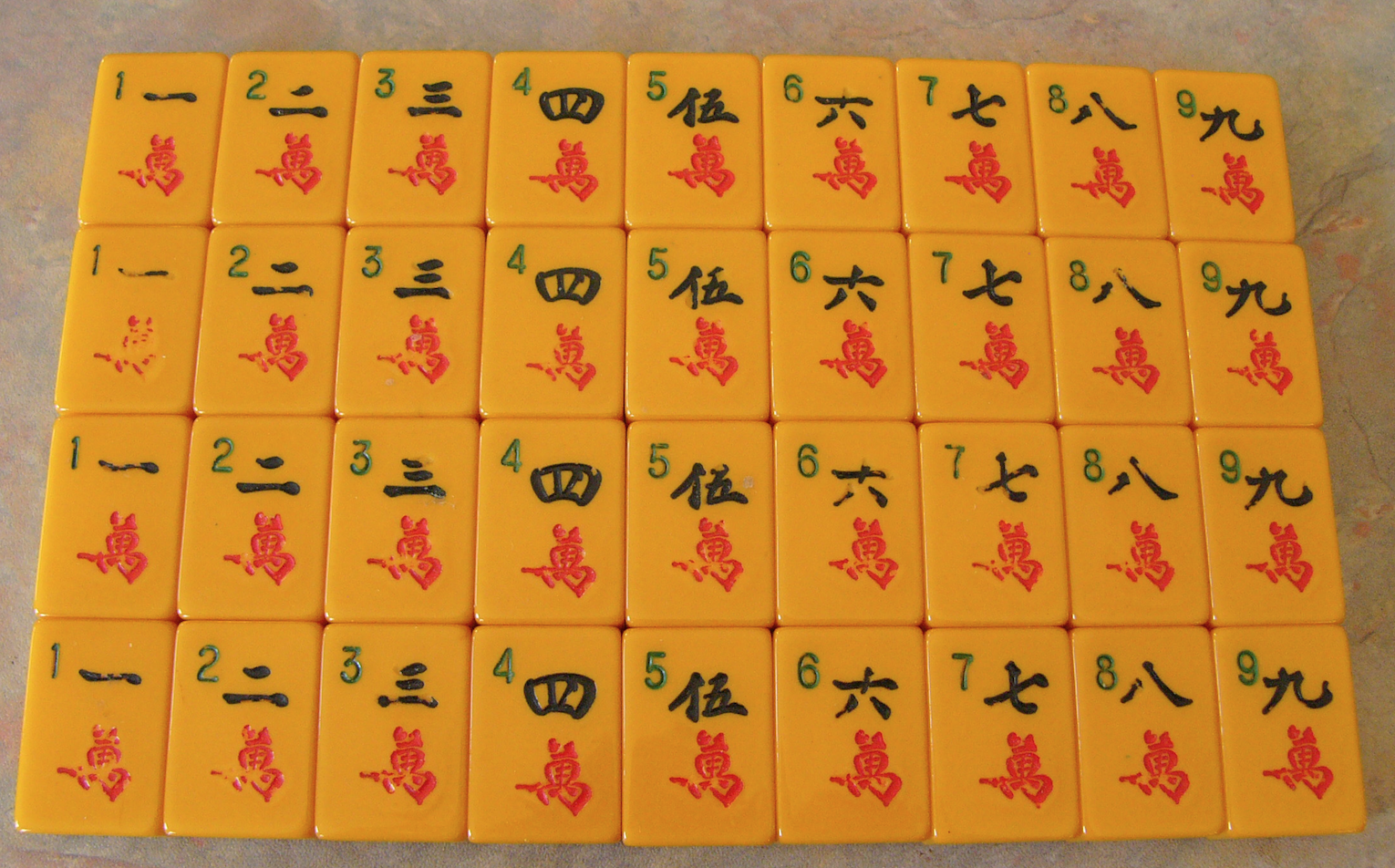 The Craks with their elaborate wans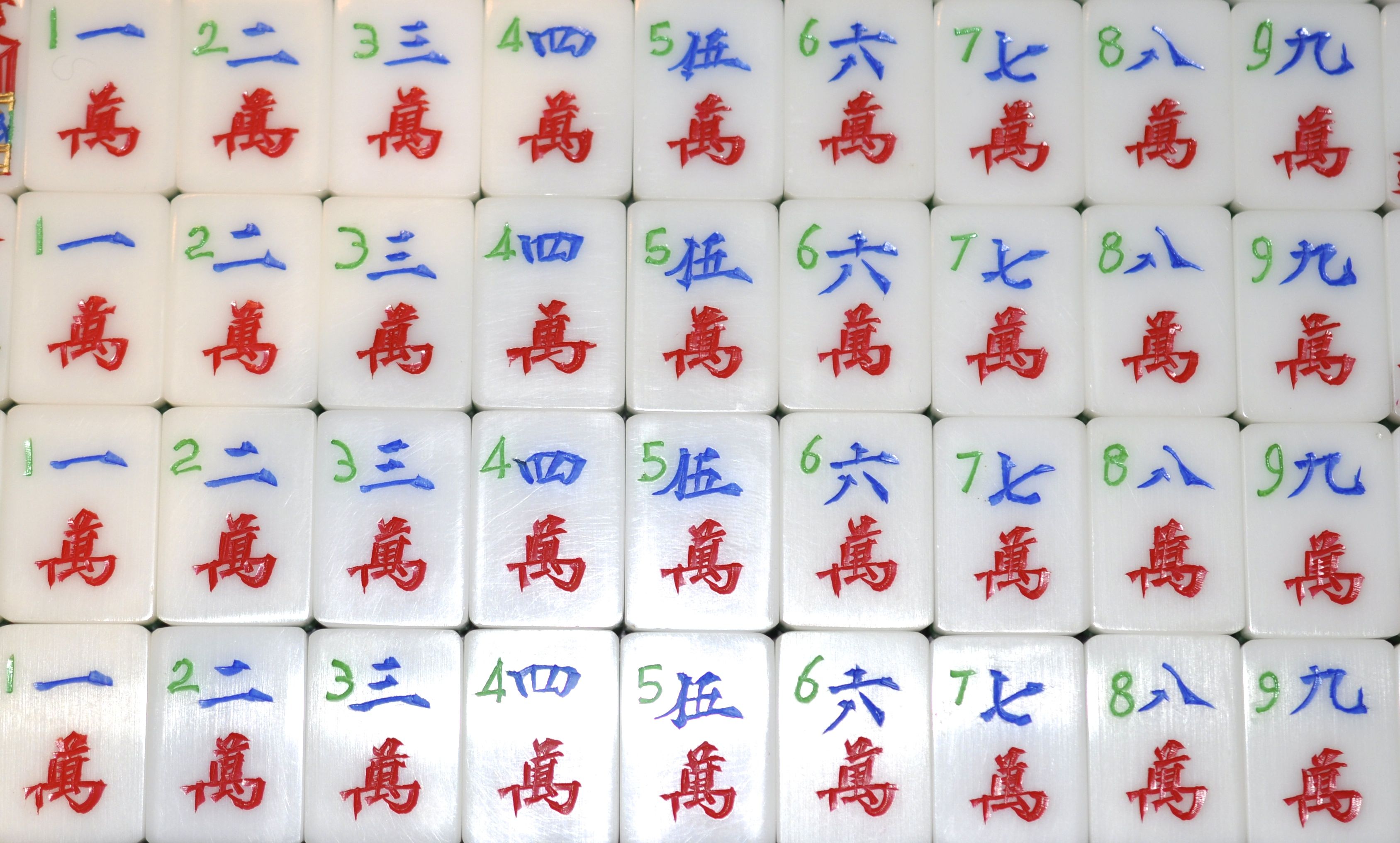 do look like the hand-carved version, but the numbers on these Lucite ones have a lot of personality, as do the Wans.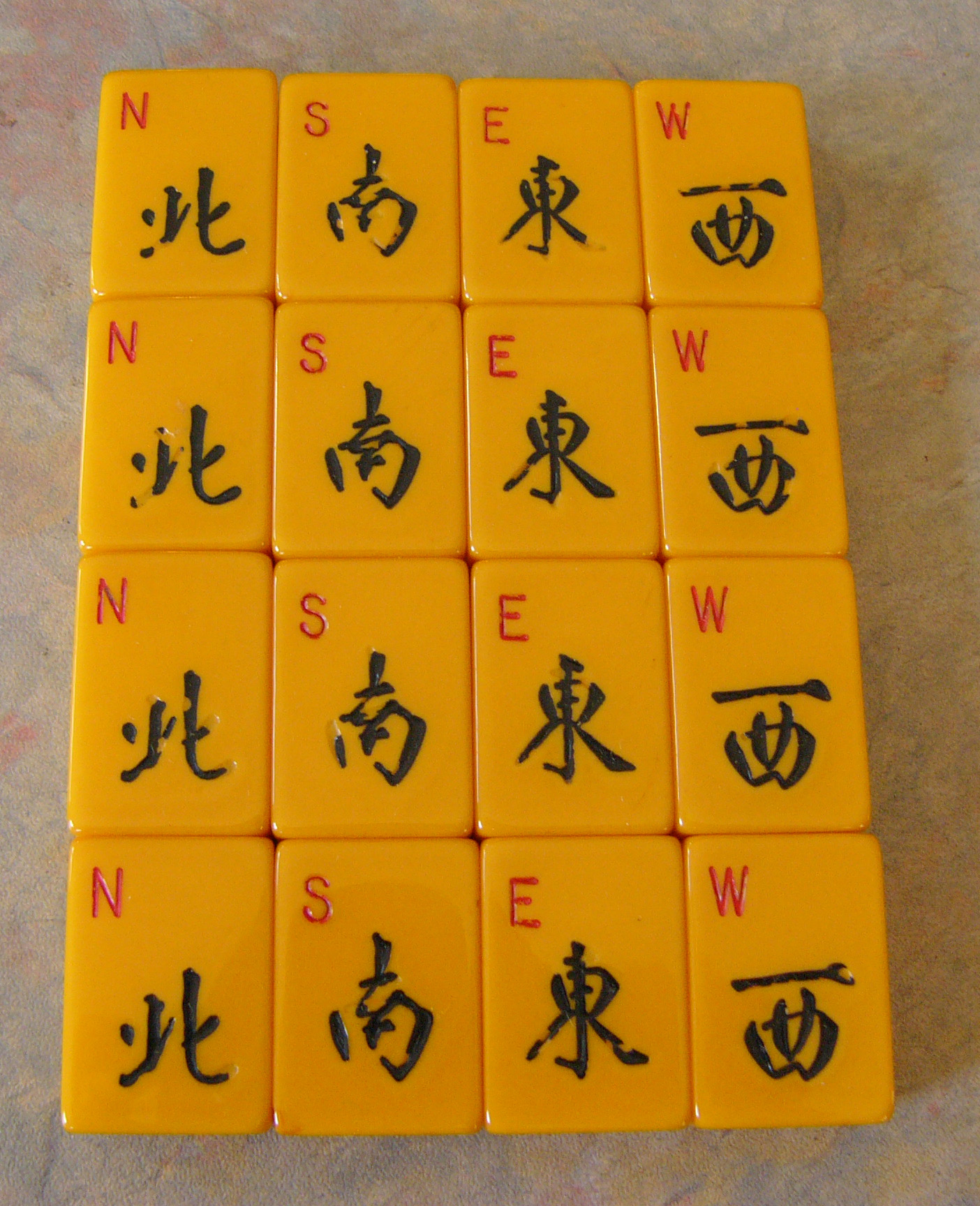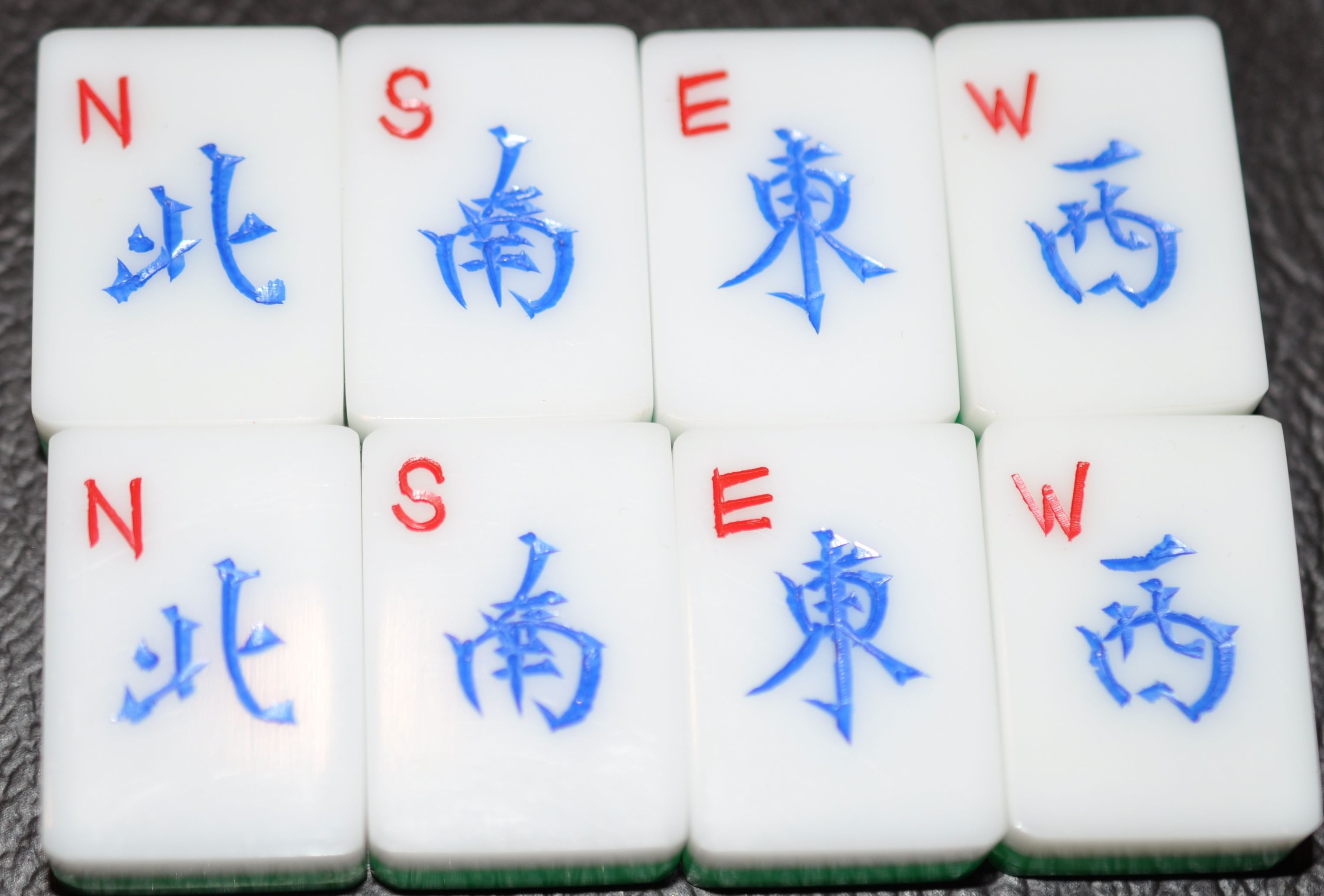 The hand-carving does add flair to the Winds.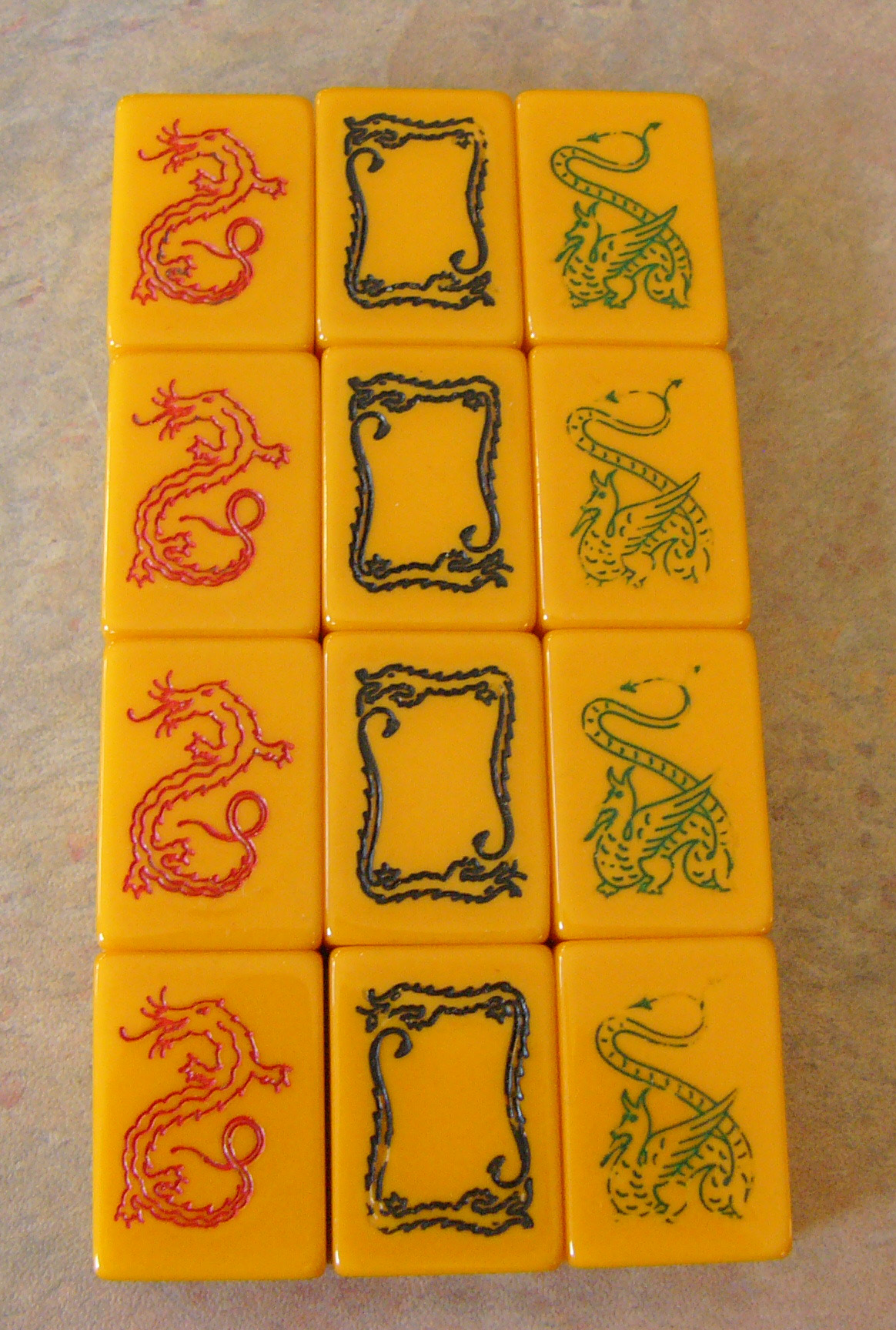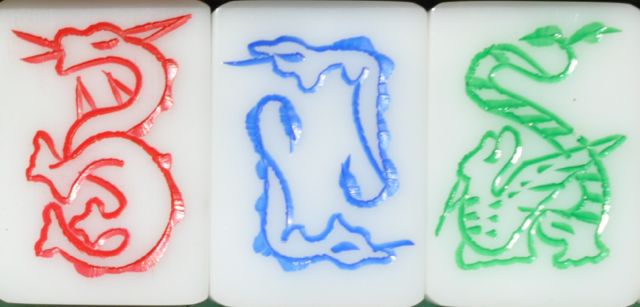 The green Lucite Dragon is now facing another direction, but he still has wings, unlike the others. It really seems the White Dragon may well be a snake, don't you think?
And the real giveaway that it's a Royal Depth Control set, for most of us anyway:

and the Lucite one: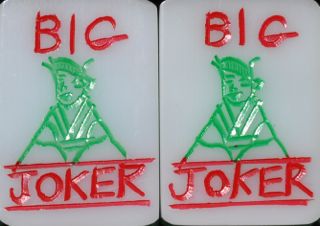 Interesting that on the Bakelite sets it is a Royal Joker, and on the Lucite it's a Big Joker (perhaps inspired by the name given by the National Mah Jongg League?). But no matter the name, we love them the same.
🙂
The Flowers from the Lucite sets will be explained in a future post coming soon.
We thank Mahjongmahjong for their photographs of the Bakelite set.