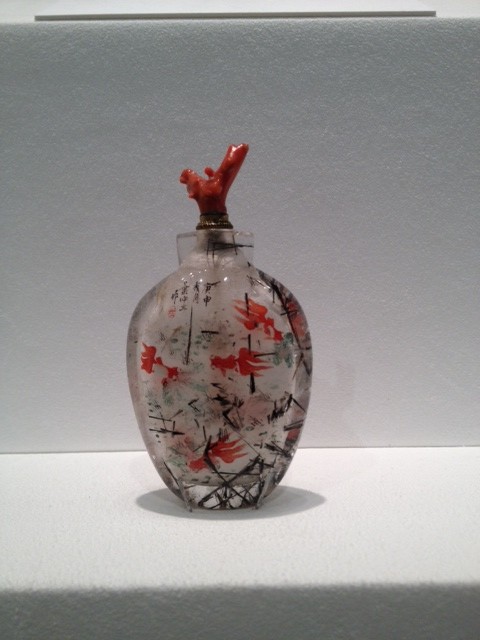 This snuff bottle is in the collection of the Metropolitan Museum of Art. It dates from 1920 and was made by Ye Zhongsan (1875-1945). You can clearly see the goldfish and their wonderful flowing tails. Patricia Bjaaland Welch explains why goldfish appear so frequently in Chinese art:
"goldfish, which are domestic variants of wild carp, are equally popular symbols in Chinese art as their name is a homophone for the two symbolic components of material success in Chinese life: "gold" (jin, the same jin in "goldfish") and "jade" (yù) Furthermore, another yù with the same sound and tone as "jade" (yù) means "surplus" (yú). Hence, when combined with other components, the variety of good wishes and felicitations in paintings of goldfish is almost endless.."
Goldfish appear frequently in Mahjong as well.
This lovely goldfish is part of the Flower set sent to us by Bill, which we looked at in an earlier post. The starlike images in the water (bursting bubbles, sea anemones?) mirror the shape in the goldfish tail. He has something resembling whiskers, making him look  bit more like a carp, but the shape of his body and his fabulous tail make him much more likely to be in the goldfish category!
We also saw goldfish in the paper set from the other day: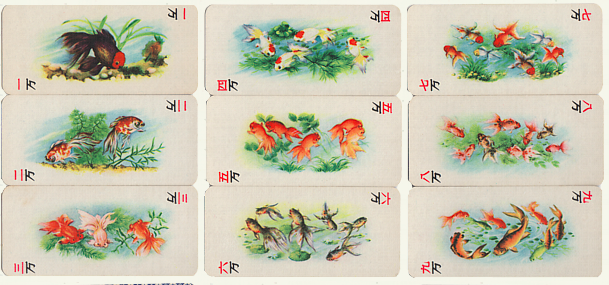 most obvious on the "tile" in the middle. Welch adds:
"a pond teeming with goldfish (jïnyú) is a visual representation of jīnyú or "gold" (jīn) in surplus (yú)."
Goldfish appear on Mahjong boxes as well.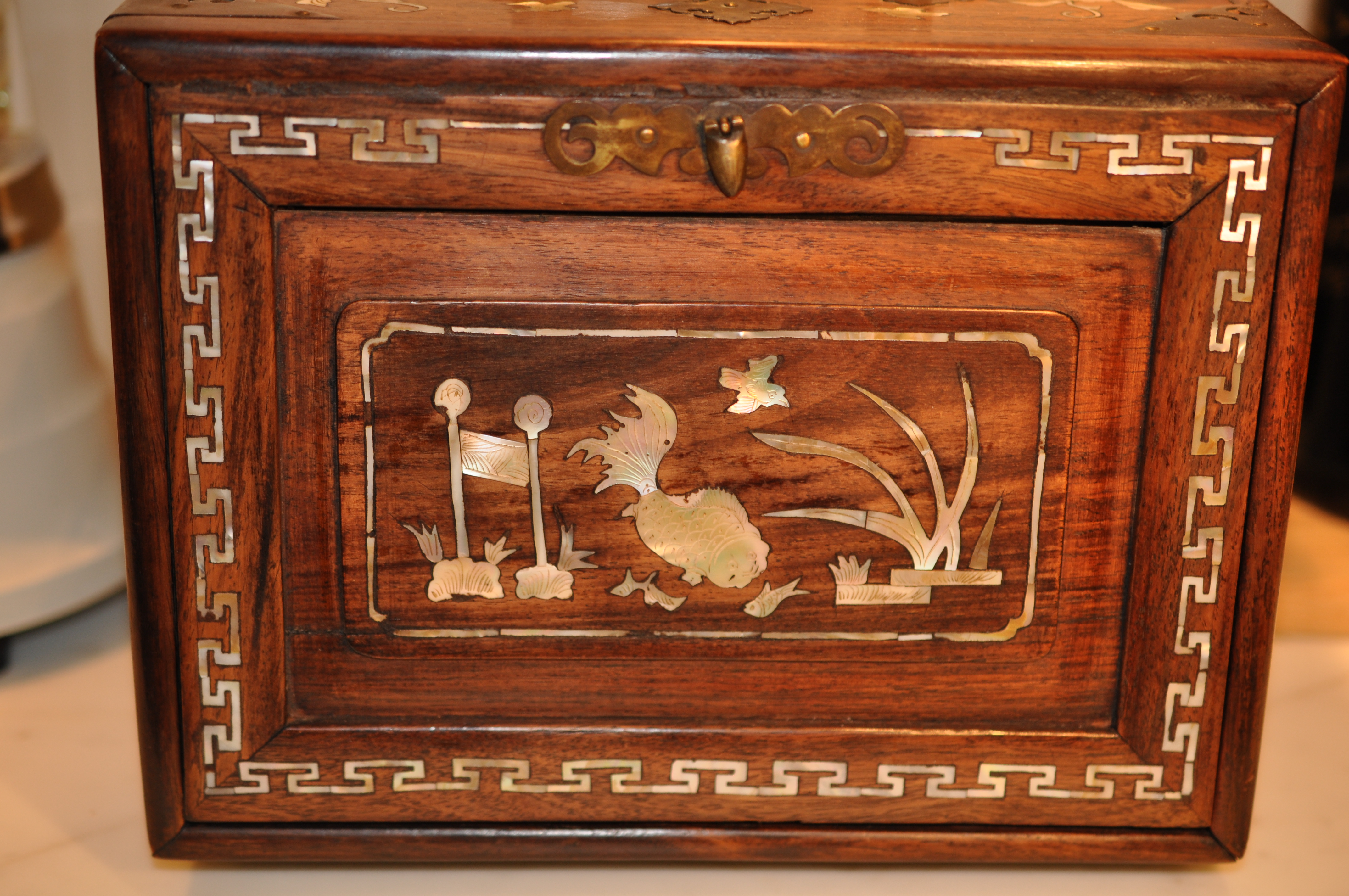 This delightful box shows the central goldfish. It is very unclear as to where the scene is taking place, because we have a goldfish and another fish just under the goldfish's eyes set among other objects and plants with a bird overhead! Perhaps another flight of fancy?! Or possibly a reference to the old Chinese belief that some fish can turn into birds?  We just won't ever know.
More about this box was included on a previous post.