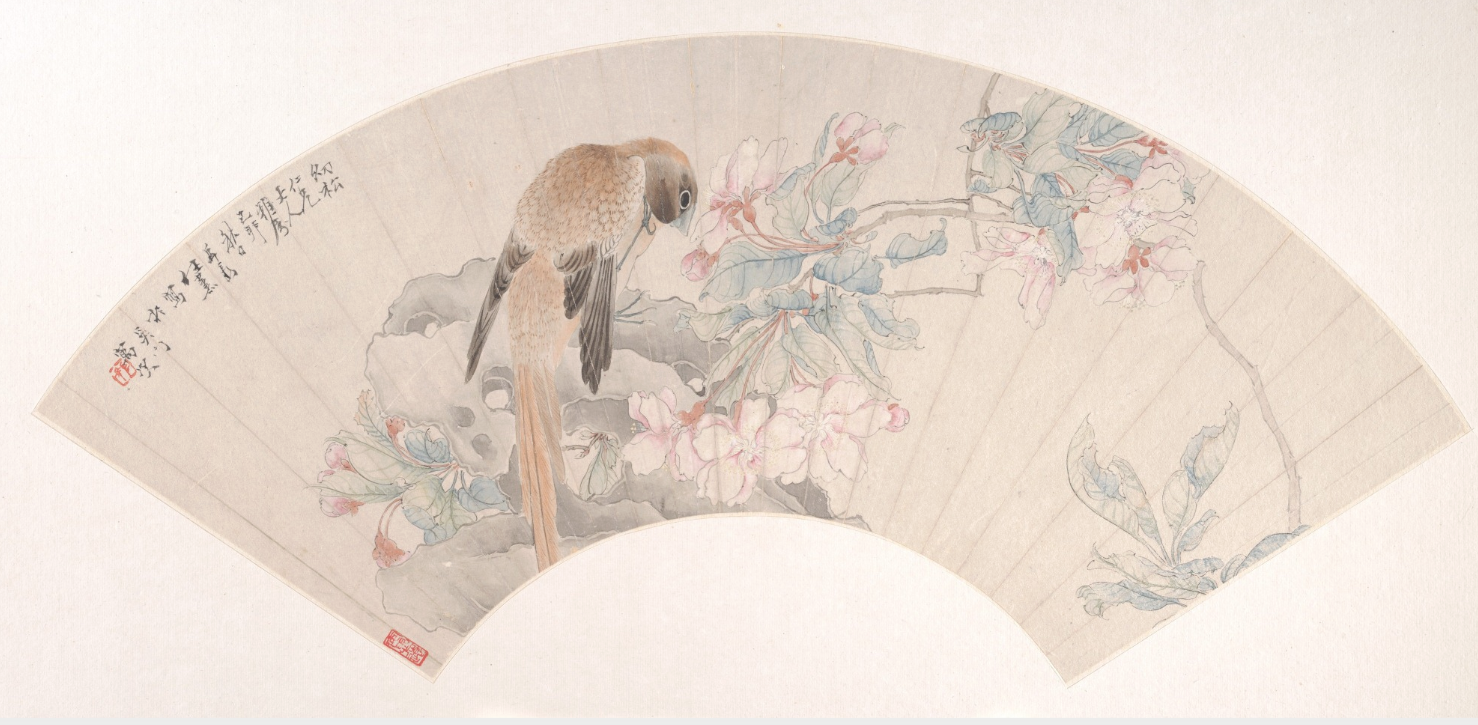 This magnificent fan in the collection of the Metropolitan Museum of Art was painted by Ren Xun who lived in China from 1835-1893. You can clearly see the bird, perched on a rock resembling what probably could be called a scholar's rock. We can see those wonderful holes, created by the movement of water over thousands of years, going through the rock.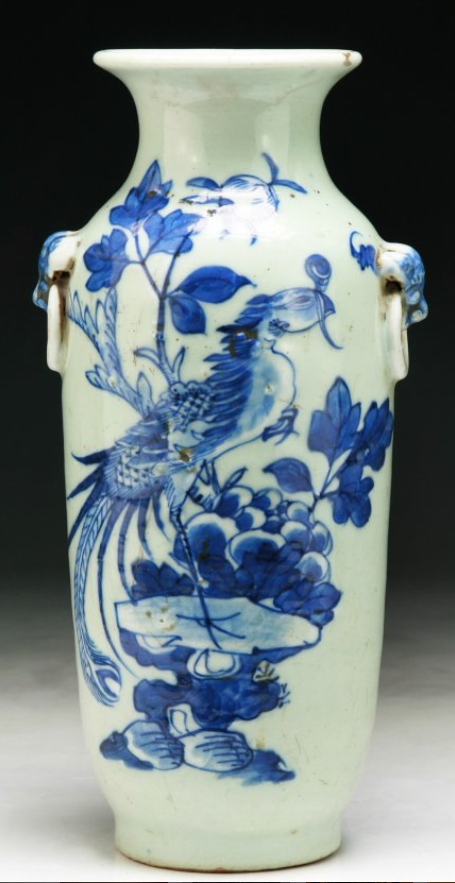 On this lovely porcelain featured on Live Auctioneers, we have another bird, this time standing on one leg, as we often see on Mahjong tiles. The following interpretation was applied by Terese Bartholomew Tse about an eagle standing on one leg, it might be also true that "any bird standing on one leg shows independence of spirit."
We have a lot of birds seen on rocks in Mahjong.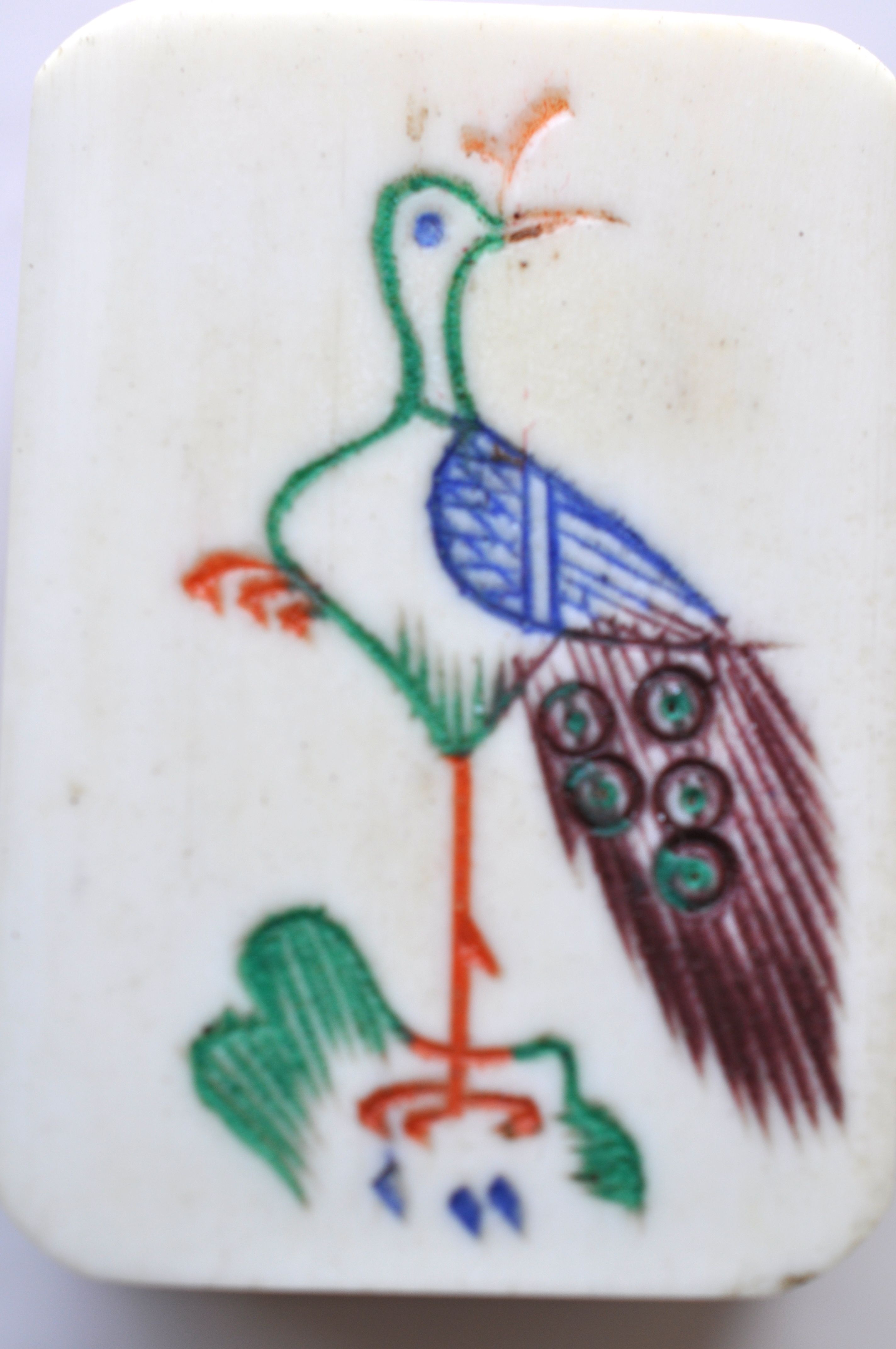 This One Bam is from a miniature ladies' set, a fairly typical scene of a peacock standing on one leg on a rock.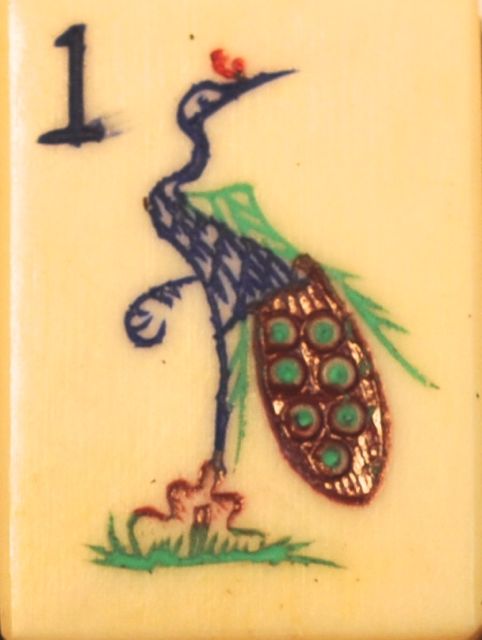 I
It is not so different from this One Bam above, from a more recently carved set, probably from the late 1960s or early 1970s.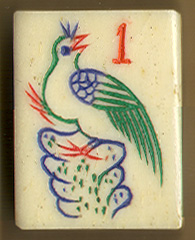 This One Bam is perched on a rock too, one foot raised in a bit of a balancing act.
And this recently carved One Bam from a tri-color lucite tile continues the same tradition.
We thank Mahjongmahjong for the use of some tiles seen here from their collection.