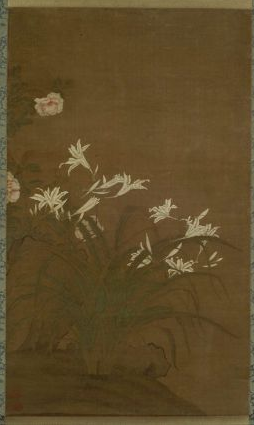 This lovely painting, dating from the Ming Dynasty, is in the Museum of Fine Arts Boston. If you look closely right under the lilies, just to the right, you can just make out a rock, with perhaps another just to the back left. Terese Tse Batholomew says the pairing of a daylily and a rock symbolizes
"May the daylily and rock extend your years, or May you have sons and live long"
We often see rocks paired with potted plants on Flower tiles.

Above, each rock is beside each plant here, each one almost the same size as the pot.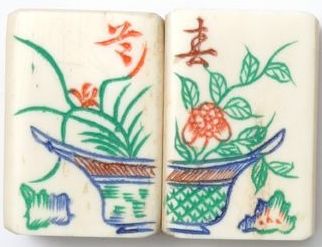 In these two tiles the rocks have a bit more irregularity, more like scholar's stones that we will discuss in a future post.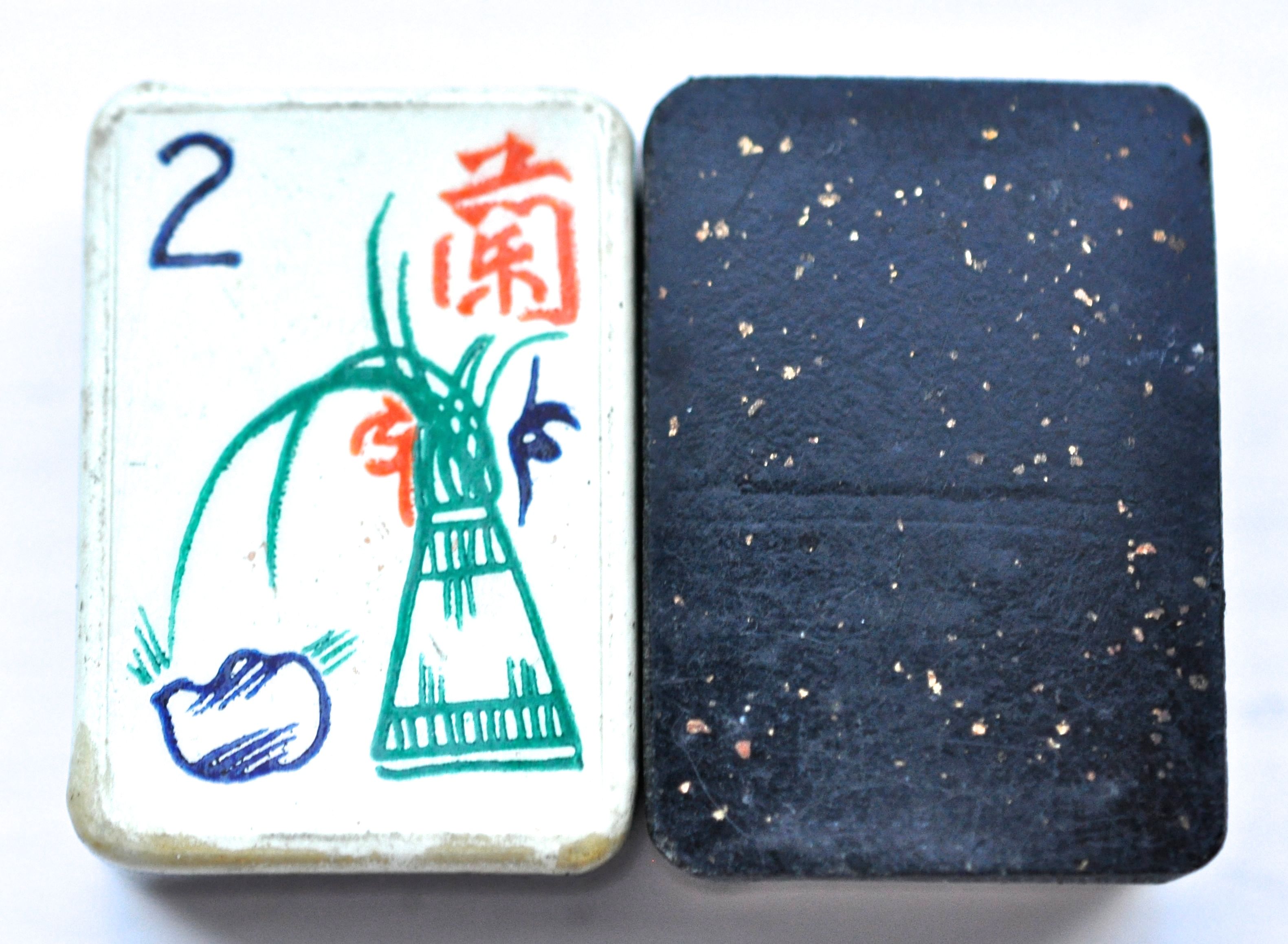 Above we have a Flower tile made by the Imperial Company of France. (The black gold-flecked material is Ebonite, a hard rubber.)
You might have noticed there is a bit of green on all the rocks seen above. This is a bit confusing, but there might be answer here, provided by Patricia Bjaaland Welch:
"The appearance of moss on a longevity stone intensifies the idea of seniority.."