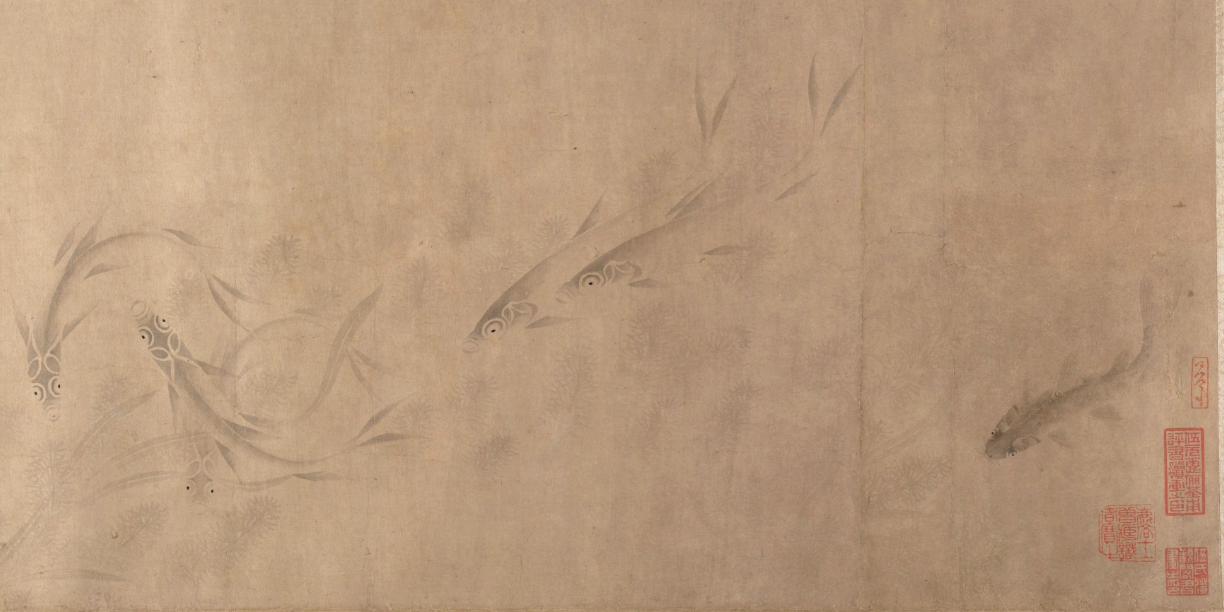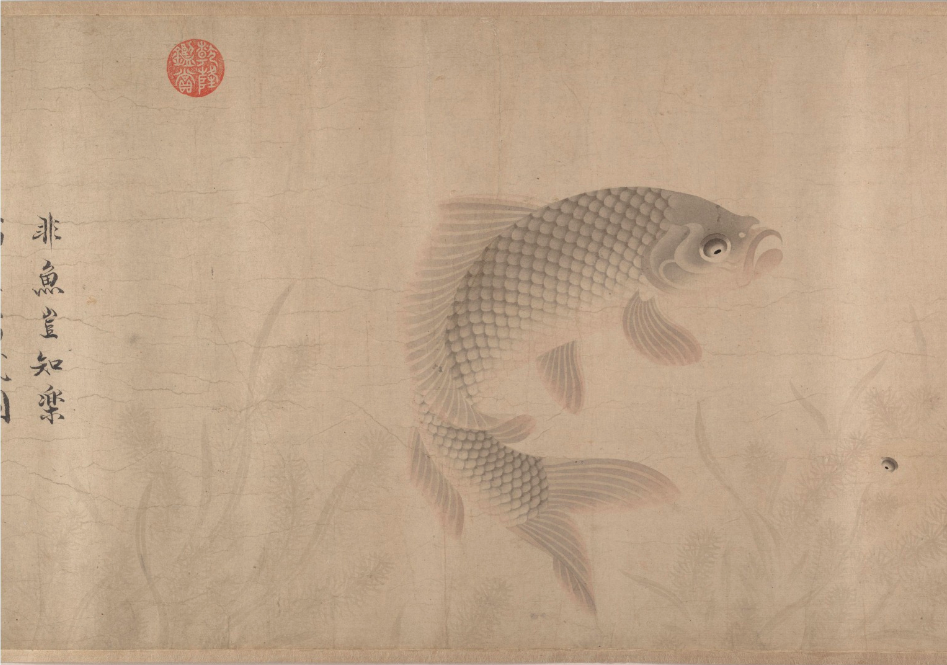 These are screen grabs taken of a work in the Metropolitan Museum. They are two parts of a lovely ink scroll by Zhou Dongqing who lived during the Qing Dynasty. The work is dated 1291, and entitled The Pleasure of Fishes. You can see there are at least two types of fish, with a possible carp somewhat hidden in the upper section near some of the red stamps.
As mentioned in previous posts, the fish is associated with abundance and affluence because in Chinese these words are pronounced the same as fish. C.A. S. Williams notes that fish also frequently appear on Chinese porcelain, as we saw in earlier fish posts both here and here, and such as this wine jar below dating from the 14th Century.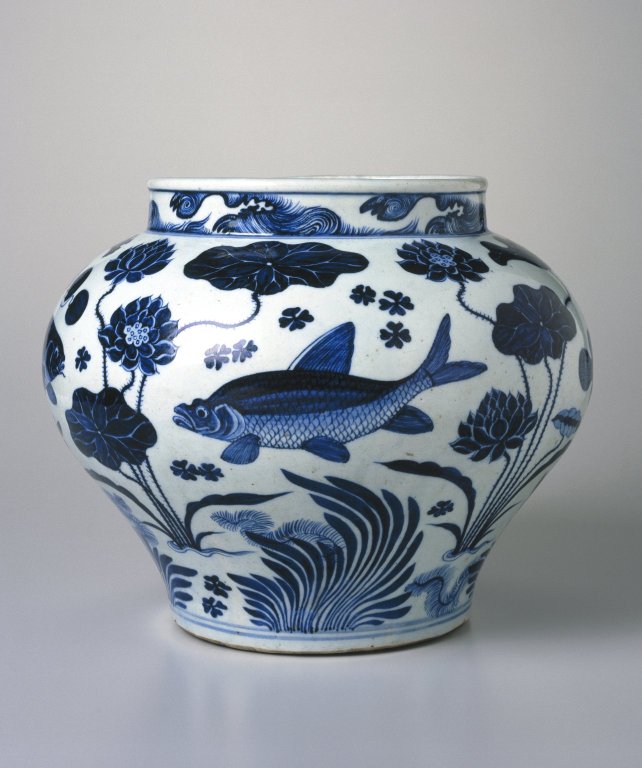 So too we find fish on Mahjong tiles and cards.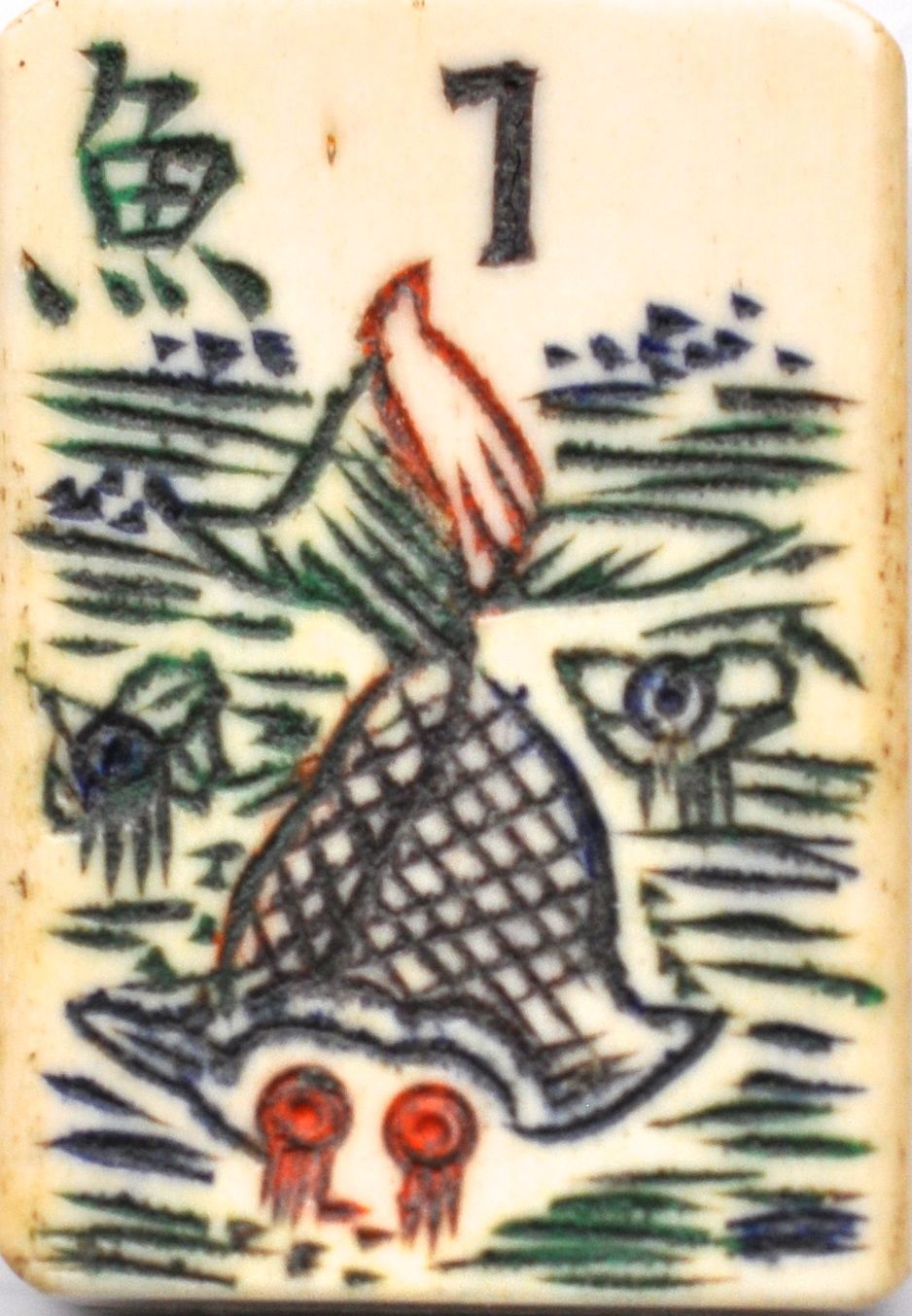 This Flower tile seems to have been made by a carver who took a great deal of liberty with his subject, as it looks as if he gave the fish eyelashes!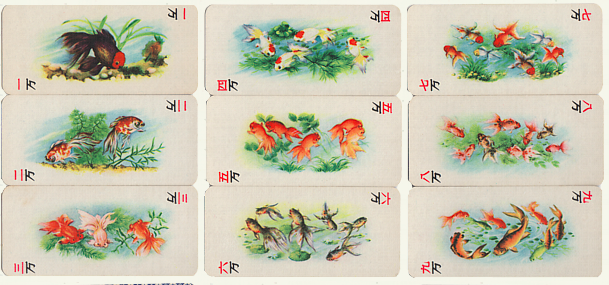 Above is a charming paper version of mahjong designs for the Craks. Notice the joyful way the artist has designed the different cards with the varied species of fish, most of which have fabulous and beautiful tails. Given that the Craks suit represents 10,000 or lots of money, perhaps the combination of the fish and the wan symbol really are hopeful signs for great abundance!
Am I the only one, or does the bone and bamboo tile just above the paper version look like a face with eyes and nose?!