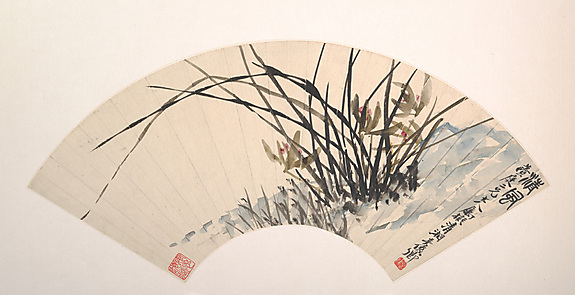 This work by Wu Changshu (1844-1927) is in the collection of the Metropolitan Museum of Art. Here we see lovely delicate orchids, wisp-like in their appearance.
Mahjong tile carvers often kept to the ethereal appearance of this lovely flower. On this bone and bamboo tile we have just a hint of the blossom.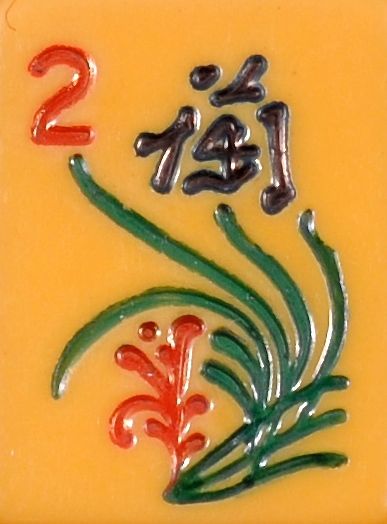 Here is a tile, from what is thought to be an unusual Rottgames set, showing an orchid  which has the same delicate quality as the bone and bamboo versions.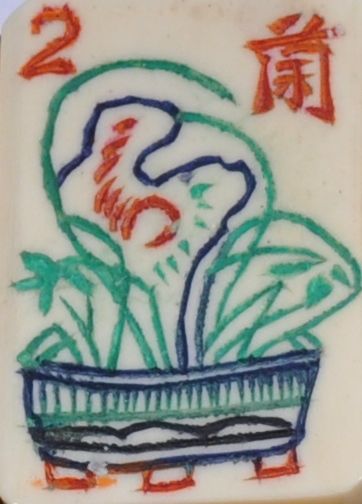 The plant above is so abstract it is difficult to make out much about it, although it seems to be growing in front of a rock in the pot.
This russet beauty, from a rare Ashton & Rietz set, shows the same feathery treatment of the blooms we saw earlier.
We will end this post with photographs of orchids found at the Inkaterra Hotel near Machu Picchu, Peru. The hotel has one of the biggest collections of orchids (372 varieties!) in the world. Some orchids are so tiny you can only really see them with a magnifying glass. The ones seen here are bigger than that though.
With all the variety seen in this plant , it is easy to understand why the Chinese were so entranced by it.