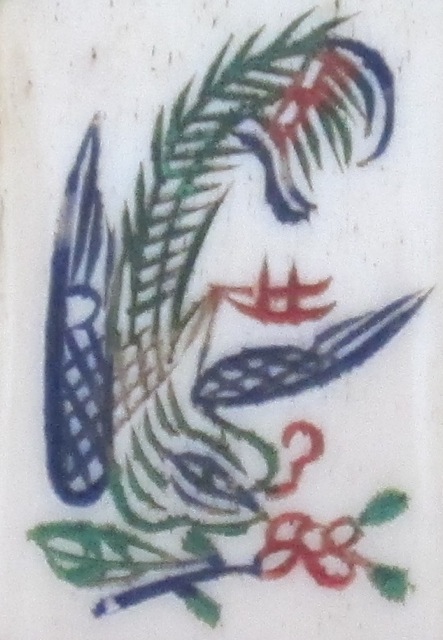 The above tile has one of the most delightful images we see on One Bams:  a phoenix with a peony. Their pairing is important because the phoenix is the king of the birds, and the peony the king of the flowers.
In Chinese art the image of a soaring phoenix holding a peony is rare, and to date I have not been able to find one. What I have found is a soaring phoenix approaching peonies. Following is a detail of a porcelain screen offered by Ruby Auctioneers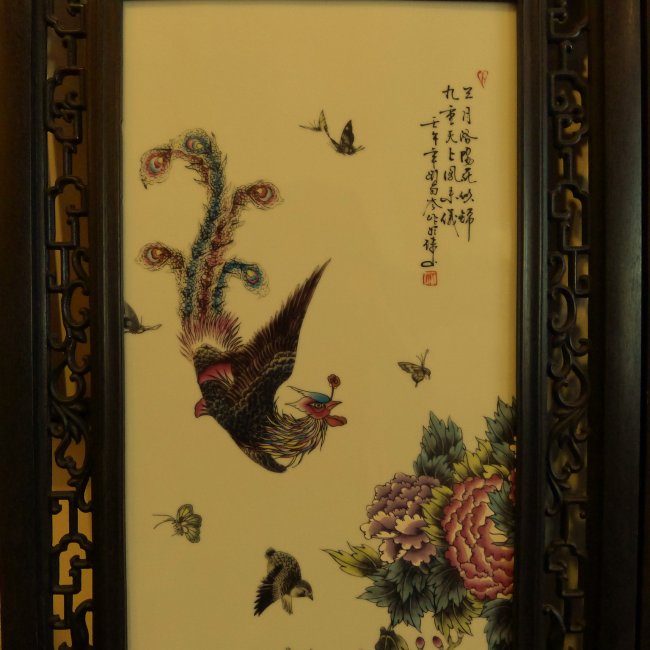 and here you can see the phoenix in flight, flying among butterflies and a possible sparrow, approaching a peony.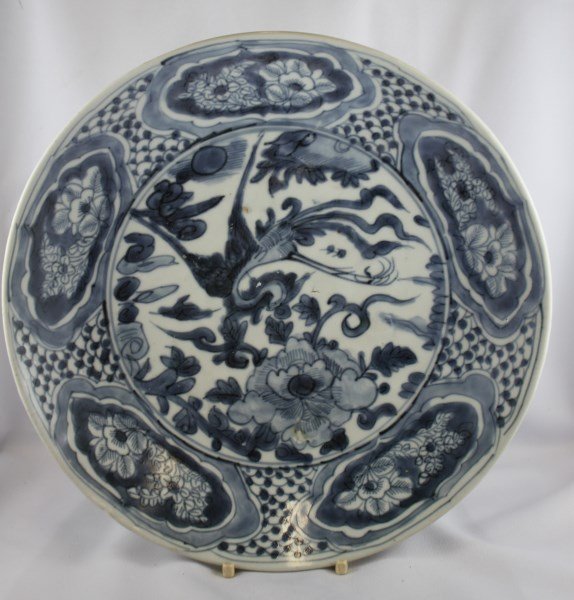 Another porcelain from the Lucas collection, shows us a phoenix in flight, yet again approaching a peony.
The above vase from John Nicholson shows a phoenix between two peonies.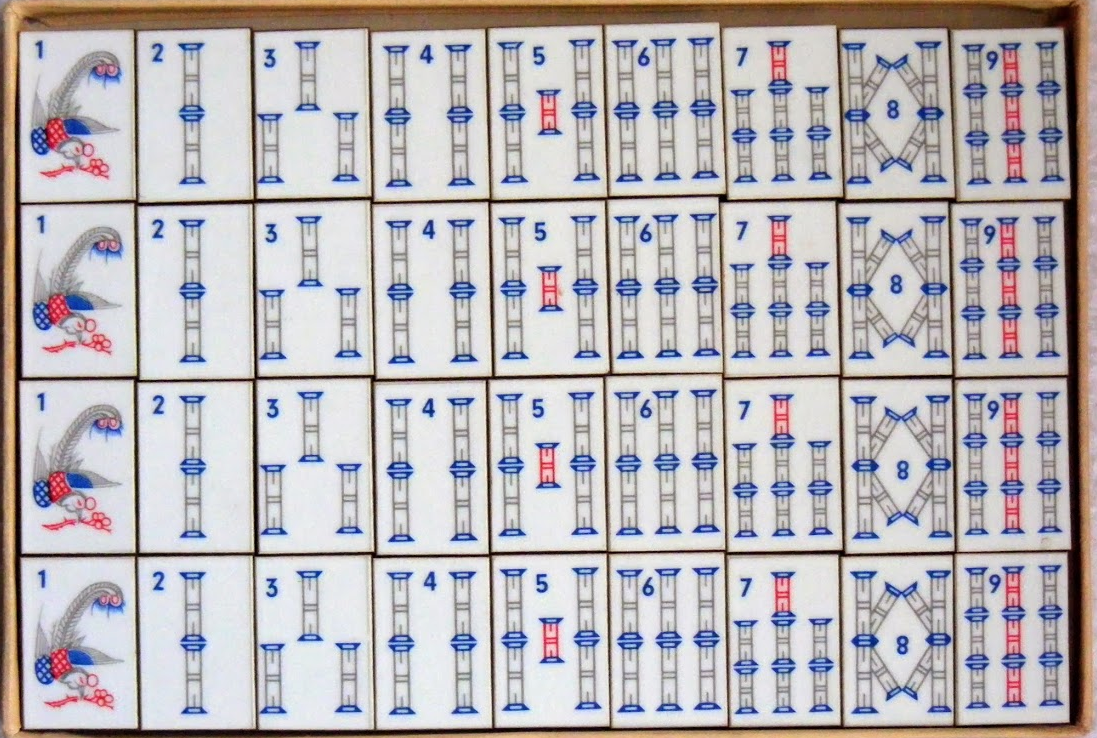 Here we see the phoenix mid-flight, with a peony in her mouth. The simplicity of the design goes beautifully with the simple though elegant other Bams. The set was made of Resopal by the German Company Hein Plastics in the 1970s, and is similar to the set made in the 1920s or 1930s with the phoenix, seen in the top photograph.
The top phoenix is in the Katherine Hartman collection, and the bottom tray of Bams is in Tony Watson's collection. For those of you who are unfamiliar with Tony's collection, and those of you who would like to peruse it again, you can find it here. Tony pointed out on his website how similar the two phoenixes, the old and the new, are.