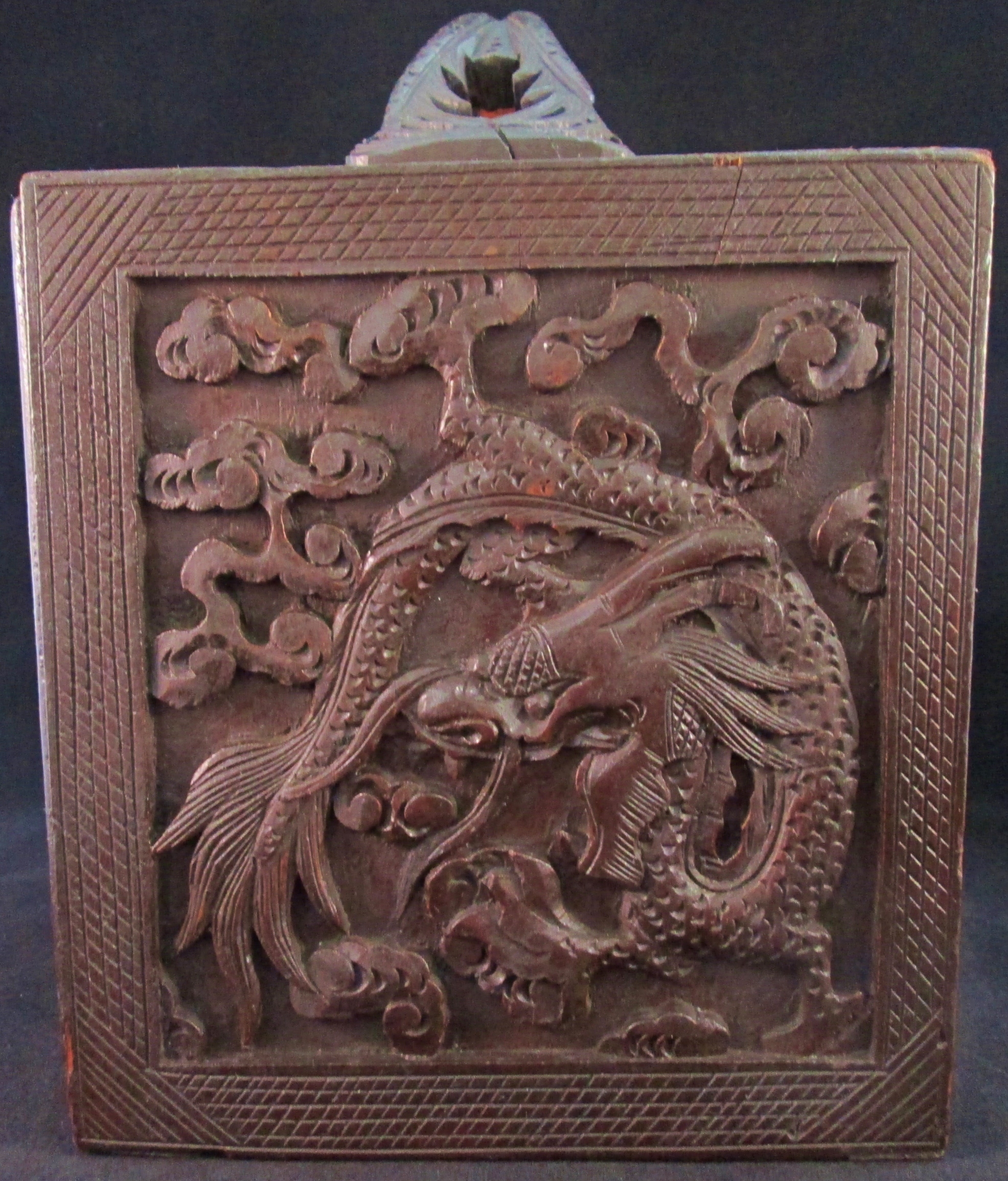 Here we have a deeply carved dragon on the side of a mahjong box. Isn't he just fabulous?! He definitely has more of the camel's head and lack of mane we expect, and his body is covered with fish-like scales. His claws are somewhat rounded, in keeping with the rounded shapes of the clouds, which here are ruyi-shaped (the mushroom shape often seen in Chinese art.) Note the cross-hatching around the center panel, forming a frame.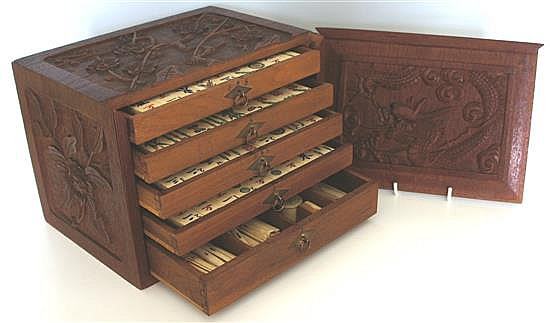 This set above, auctioned off at Channel Islands Auctions, features a wonderful deep carved front panel. The flaming disk may well be the object he's fixated on, and he's in the sky, seen in the clouds. On both of the boxes we have just looked at, the dragon scene does not relate in any way to the scenes on the other sides of the box. It just must have made the set more appealing to the buyer. Dragons can also appear on box handles. Here is one such example: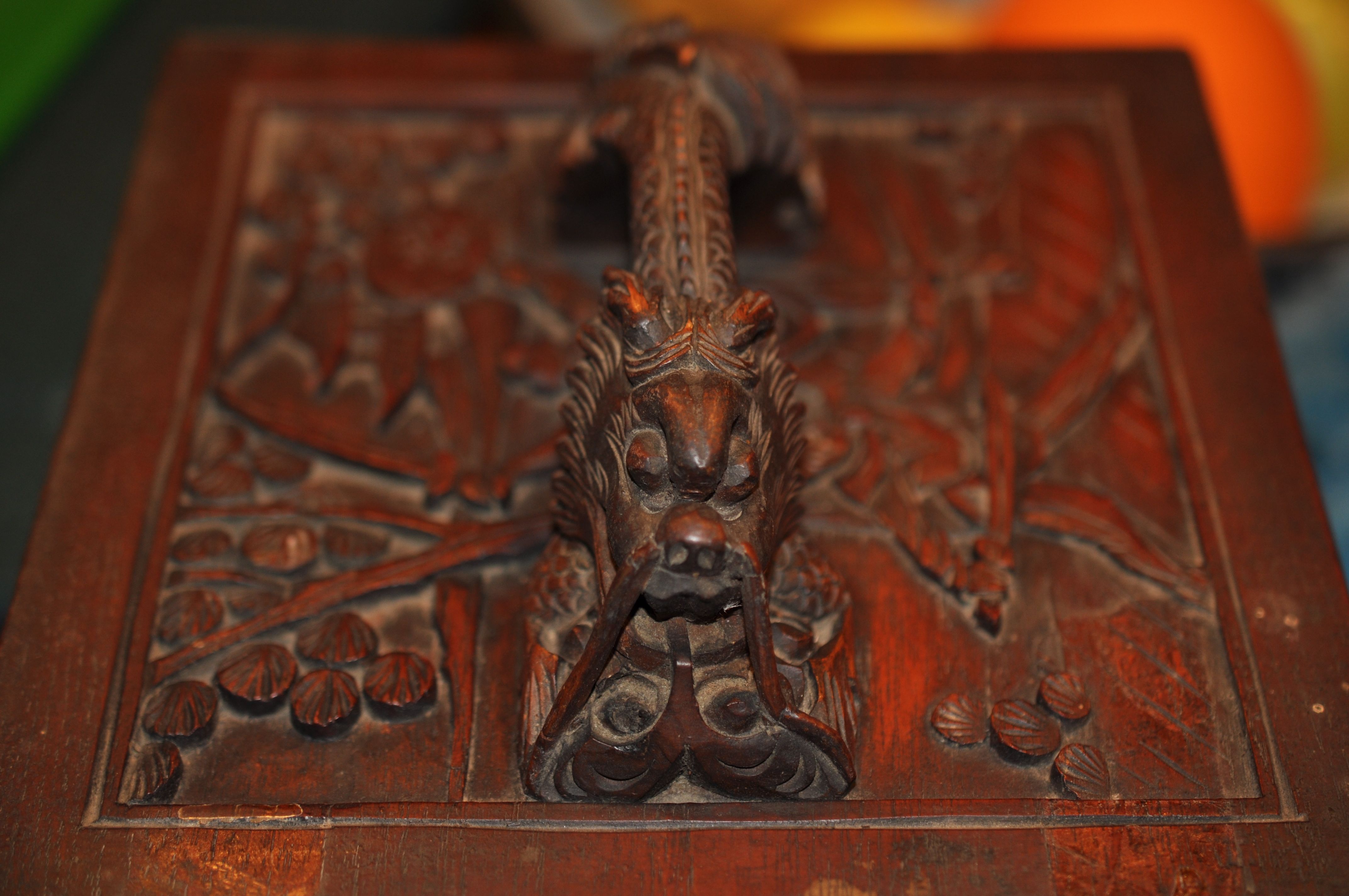 Here's a handsome fellow who definitely was the reason the new owner bought this box!  And now follows a view from the side: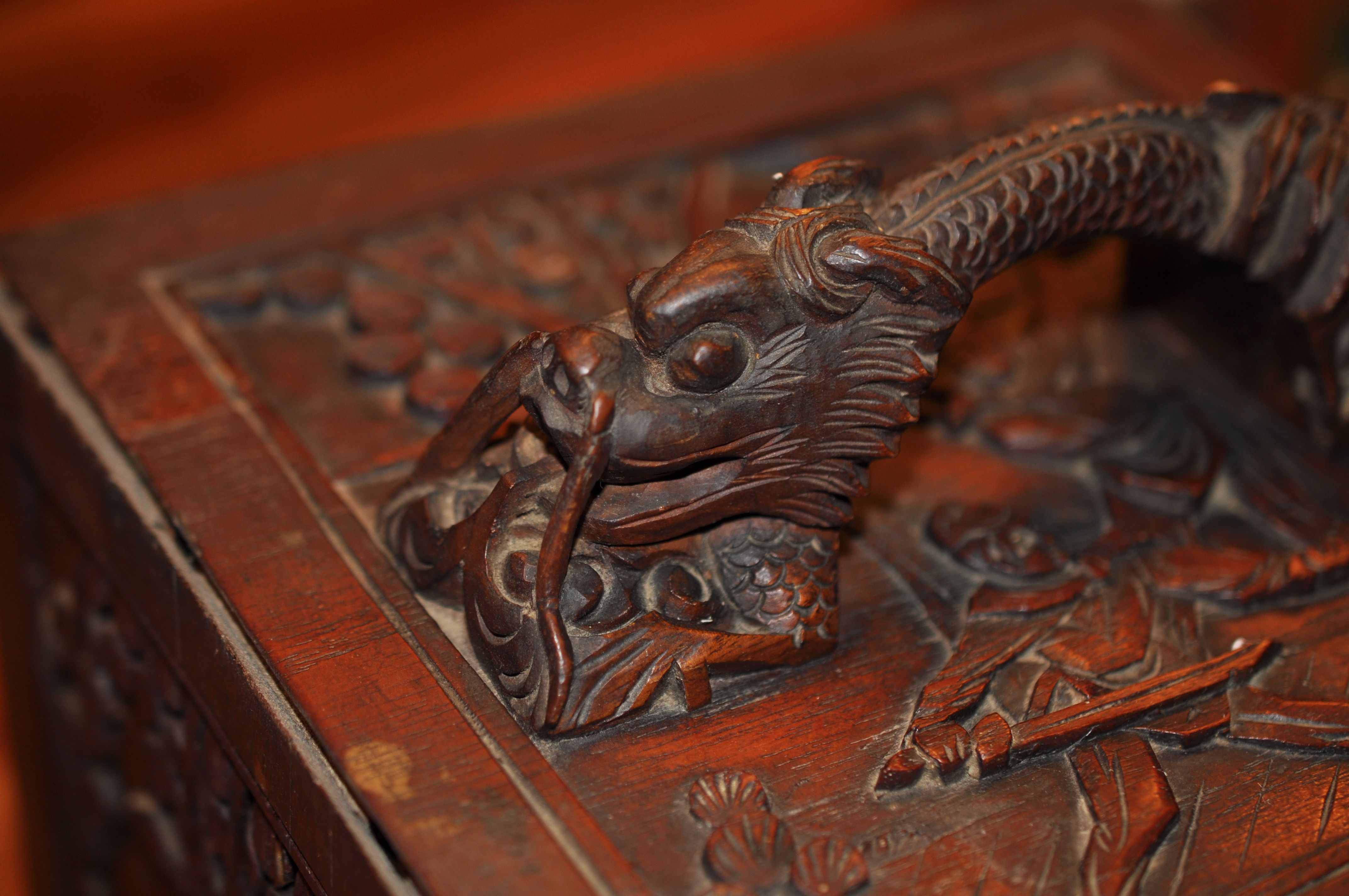 You can notice his camel-like head, long whiskers, and short backward facing horns. The carved scene he is covering is one of combat, but it does not seem to relate to the dragon whatsoever, unless we take the dragon as the symbol of the ruler and this is a story of a young ruler learning the arts of combat? And now for what has been promised for the last few days: information about those wonderful dragon and pearl photographs we saw. The artist is Liu Bolin, who is represented by Eli Klein Sun Gallery in New York City. Liu Bolin has been dubbed the Invisible Man, because very often  viewers do not know that they are seeing him when they are looking  at one of his photographs. In many ways, it is similar to many of us who don't know what we are seeing when we look at the art on Mahjong tiles and sets, but we are learning!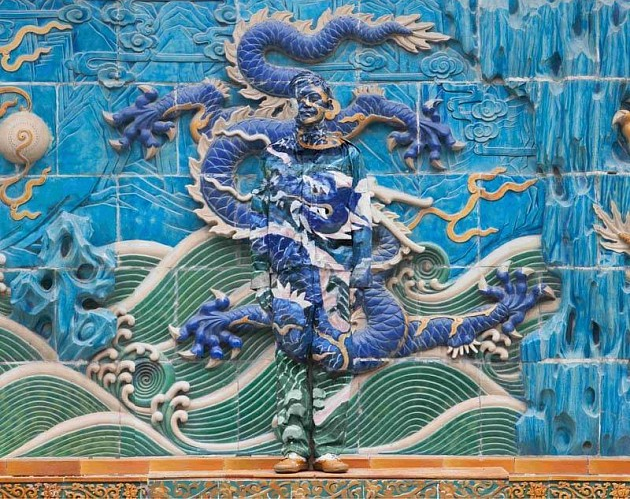 Above is the artist posed in front of yet another dragon from the 9 Dragon Wall in Beihai Park in Beijing, with the wall seen in its entirety in the photograph below. There is another 9 Dragon Wall in the Forbidden City.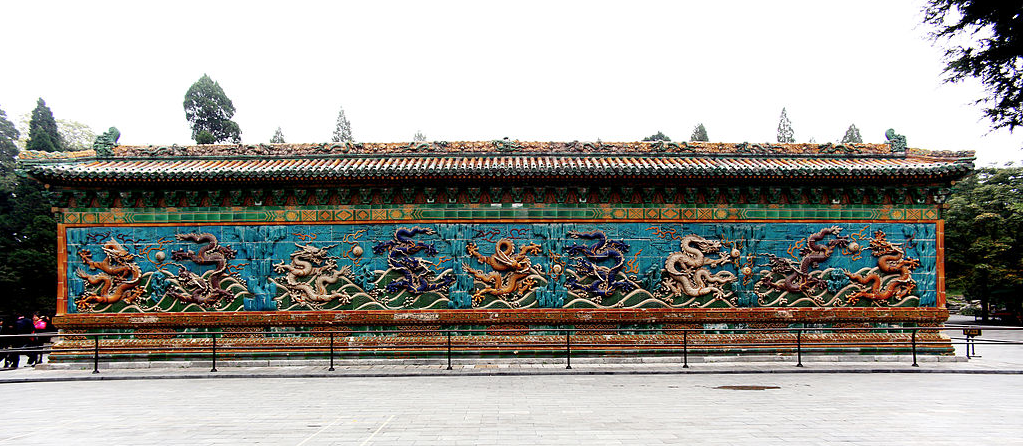 We thank the people at Klein Sun Gallery, and invite you to explore more of the art and artists represented there.
To learn more about Liu Bolin, here are a few links: http://en.wikipedia.org/wiki/Liu_Bolin
http://www.theatlantic.com/infocus/2013/11/liu-bolin-the-invisible-man/100623/
http://www.npr.org/blogs/pictureshow/2011/04/06/134666588/chinese-artist-attempts-to-blend-in-literally