The peony is important in Chinese art and symbolism. It is the king of flowers, and symbolizes "rank, wealth, and honor" according to Patricia Bjaaland Welch in her book Chinese Art A Guide to Motifs and Visual Imagery. Welch goes on to write that the pairing of the peony with the phoenix, the king of birds, is very auspicious indeed. Because the phoenix is associated with a swift rise in career or position, and the peony with rank and wealth, when they are together they represent "prosperity and righteousness."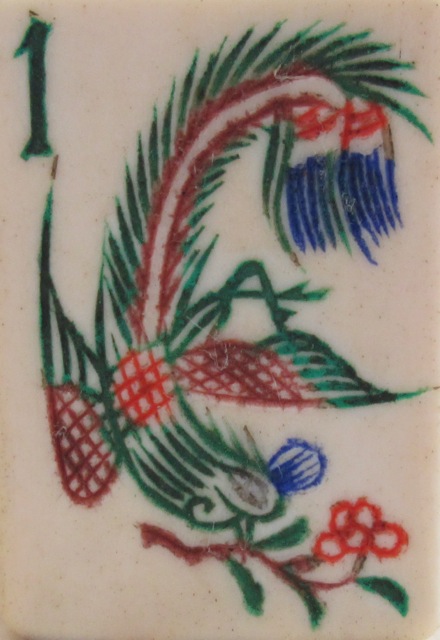 Occasionally you may be lucky enough to find a mahjong set with not only a phoenix, rare enough by itself, but a phoenix and peony. Above we have one such tile, a One Bam Phoenix, with the bird depicted mid-flight. She has a peony in her mouth. (You can see the details of the two tail feathers, the red details, indicating she's a female.)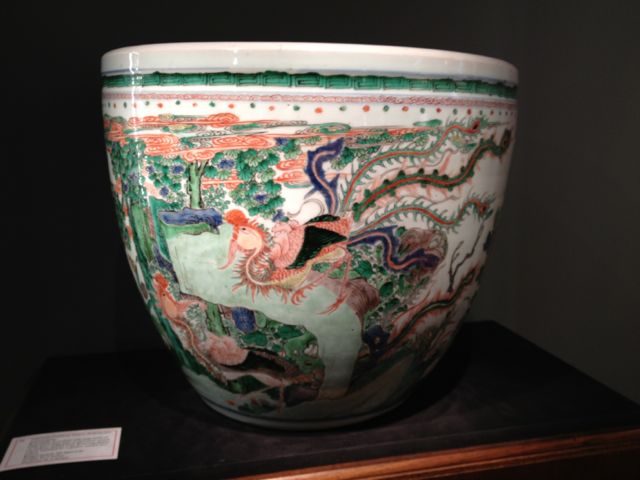 Above, in the collection of R M Chait, seen during Asia Week, is a beautiful porcelain with phoenix and peony; the phoenix has the peony in his mouth, seen above and behind the bird's head. Here too the bird is in flight.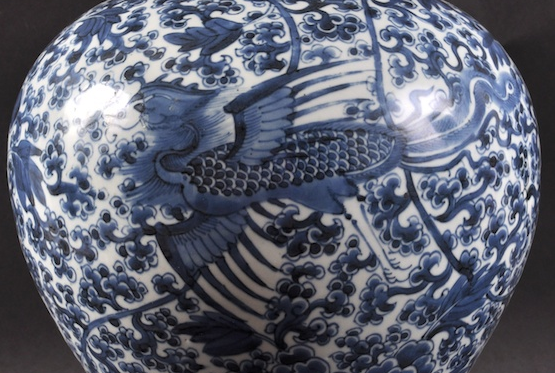 And from John Nicholson Auctioneers, another phoenix with peony; you can see the head of the flower on one side and the stem on the other, once again held in the mouth of the flying phoenix.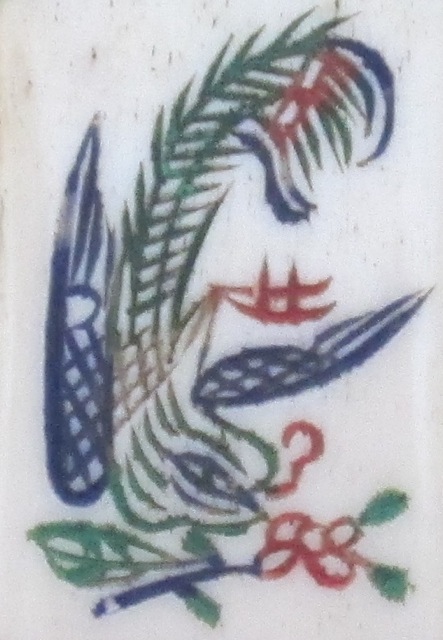 And we end the post with another fabulous One Bam Phoenix and Peony.
The two tiles seen today are from the collection of Katherine Hartman.