We thought this part was over, but one of our readers sent us two photographs of fabulous bats from the outside of boxes. We have to include them, of course, and you will see why. So we scoured the internet (mostly ebay) for more photos of bats, different yet from what we have seen to date, and they will be seen first.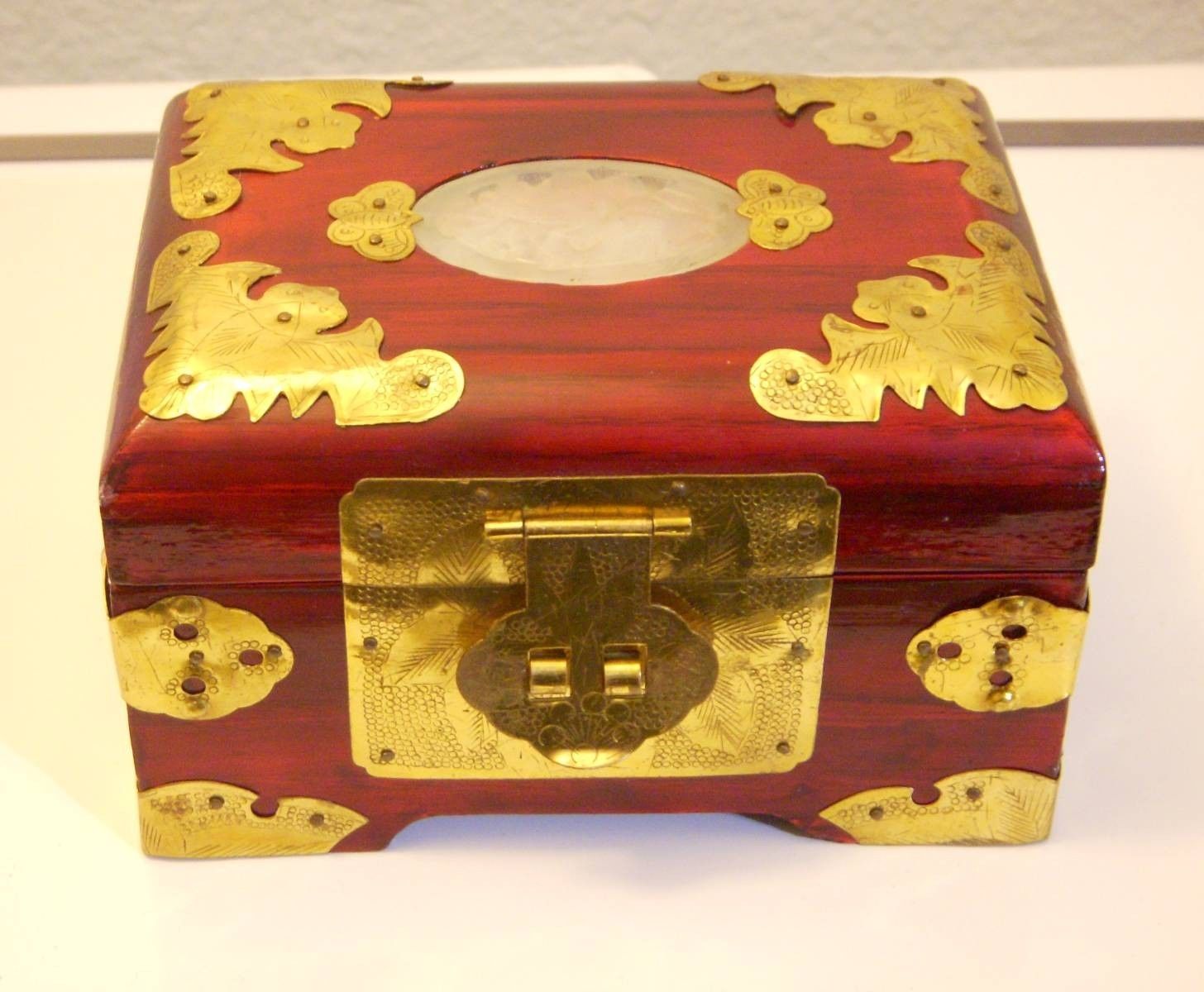 The top panel has four bats in the corners. It is believed the two holding the medallion are too.
Another central medallion, this time held down by four bats.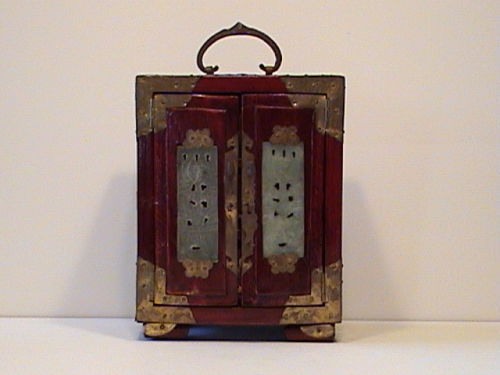 On one writeup the vendor mentioned a stylized lucky bat handle. This box has one of them, and it looks like a bat in midflight, wings down.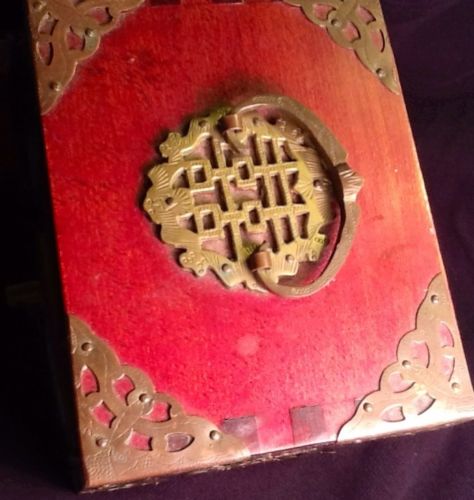 This one has that kind of handle too. And you will see the brass has bats along the outside of the center medallion, maybe two or possibly four, etched into the brass. There has also been discussion as to whether the brass corners are bats too. If we go with the lack of antennae theory, they too would be bats. Ray Heaton added the following:
"This image on your blog shows the "double happiness" symbol on the box which is closely associated to wedding celebrations."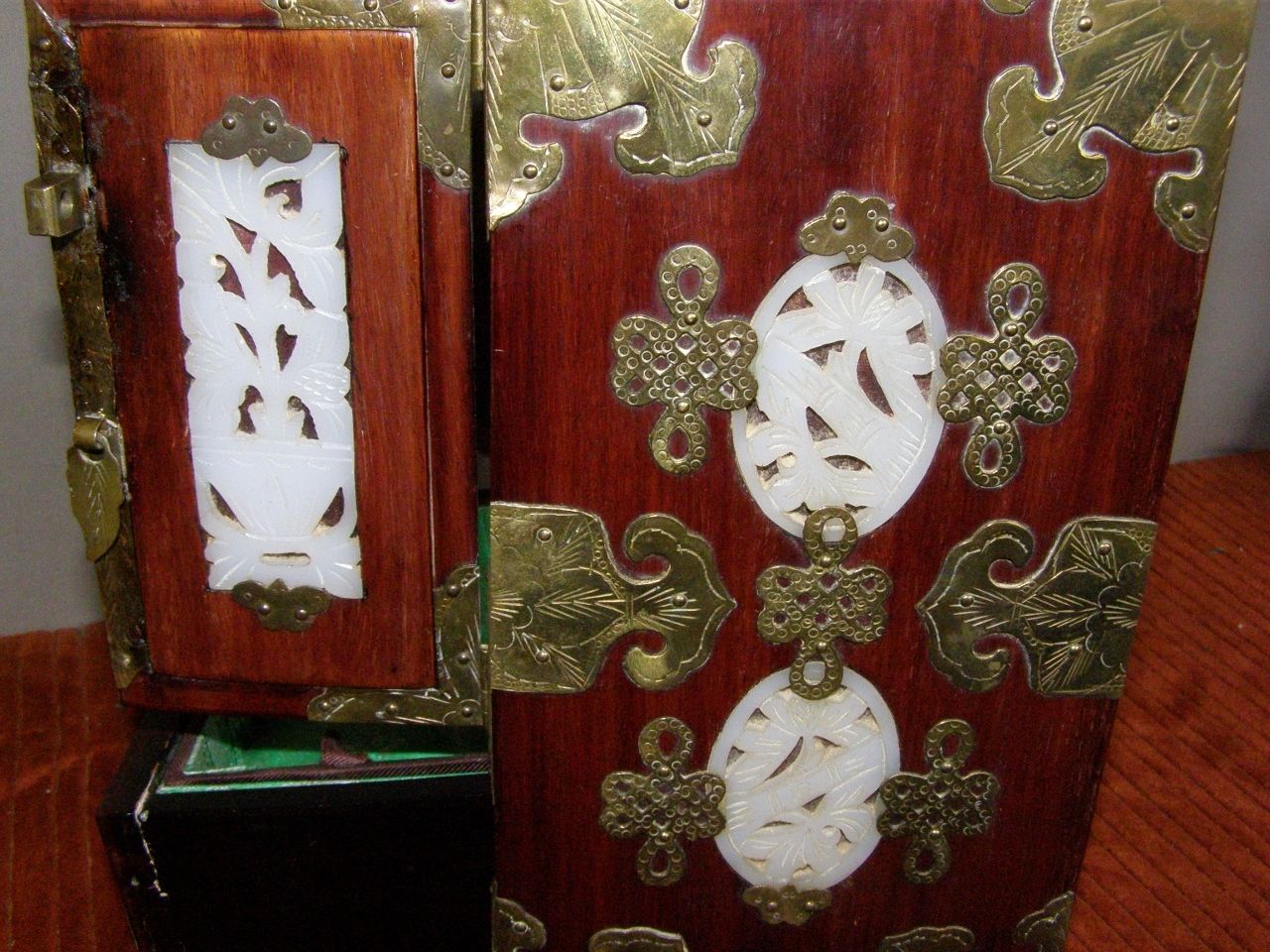 Notice the tiny little bats with their eyes etched into the brass, holding down the medallions.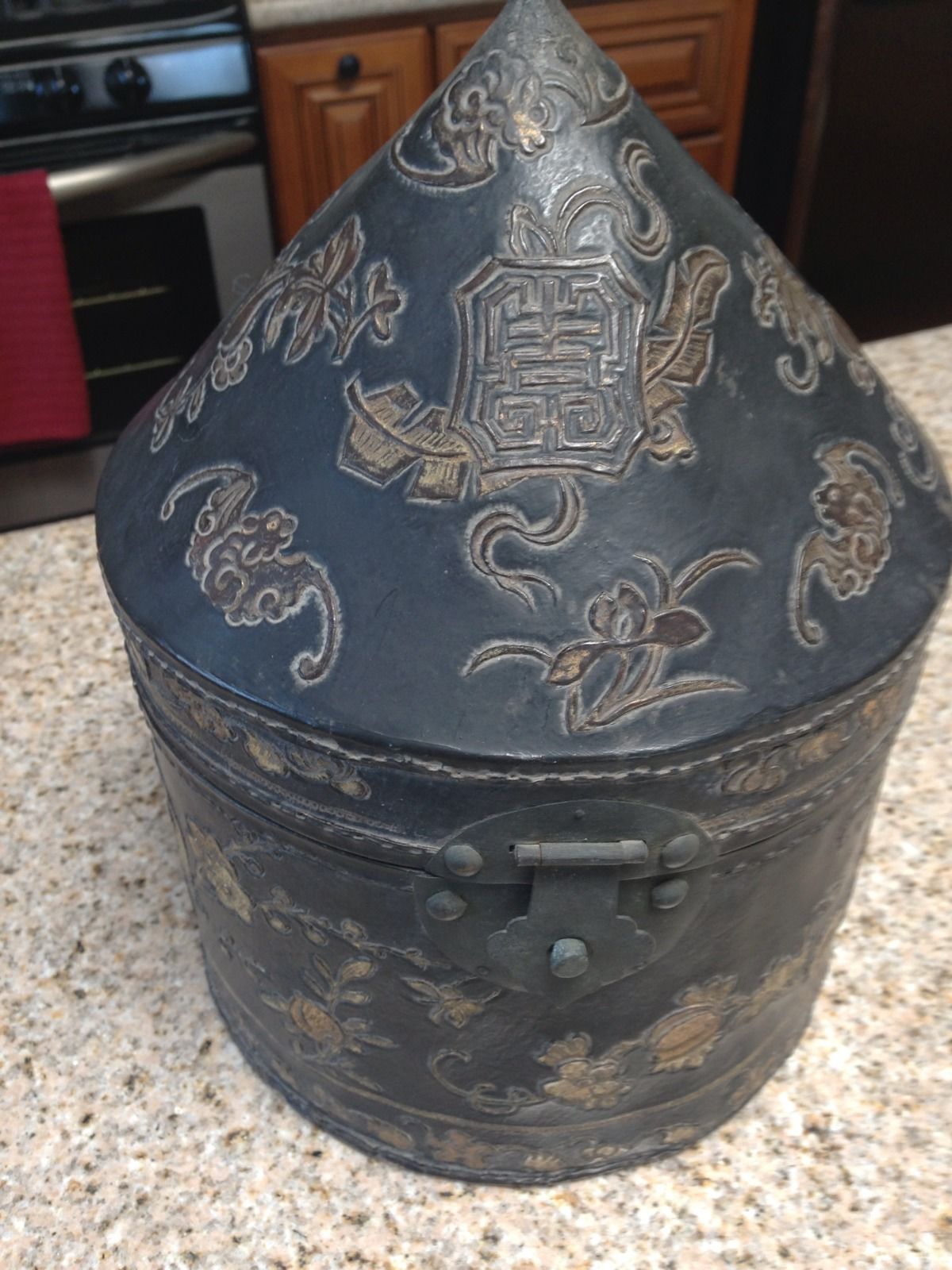 This is a Chinese bat hat box. Don't you love the bats encircling the top cone?
And now for the reasons this extra bat post was added: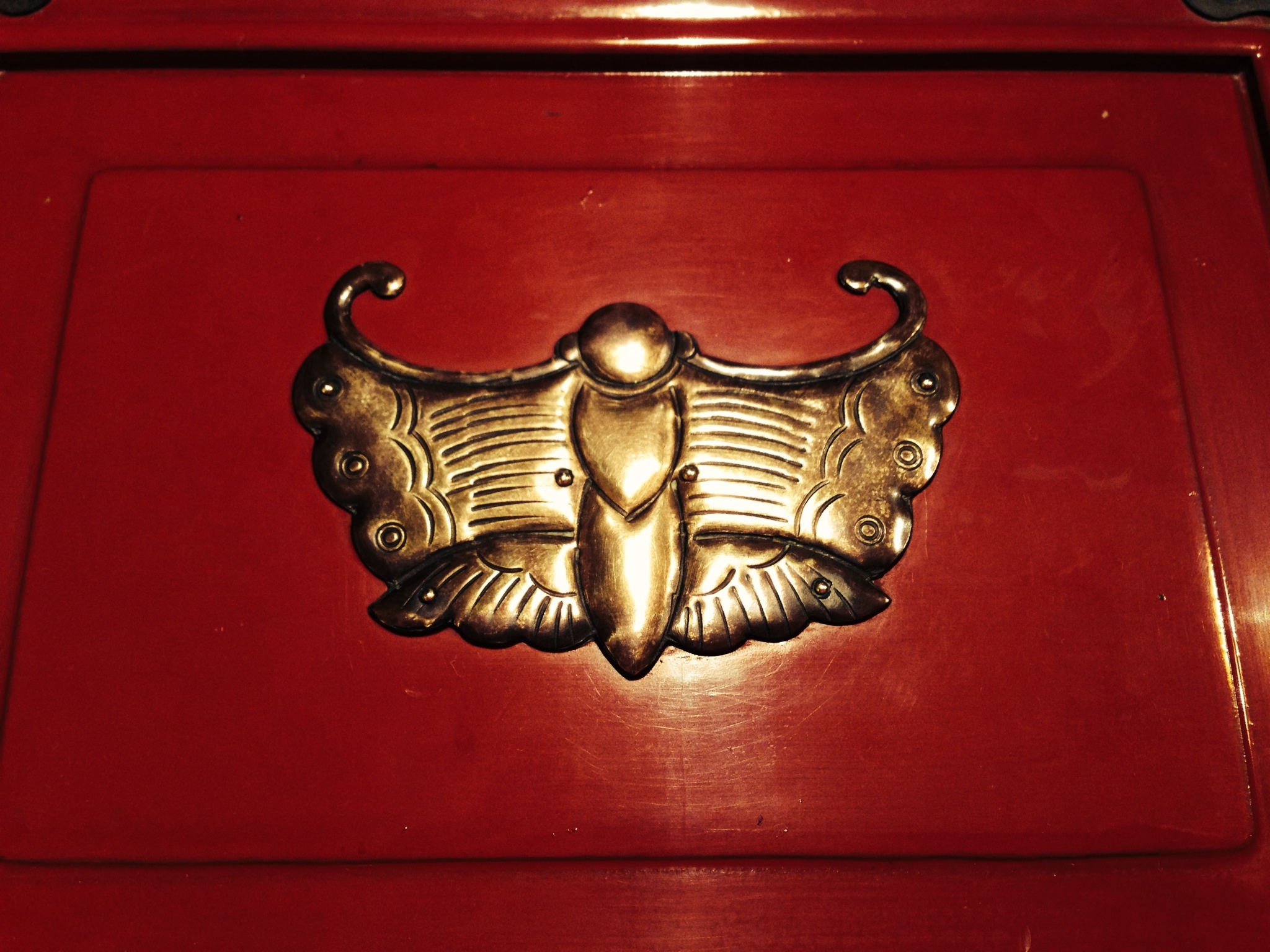 This fabulous bat is on a panel of a beautiful red lacquer box.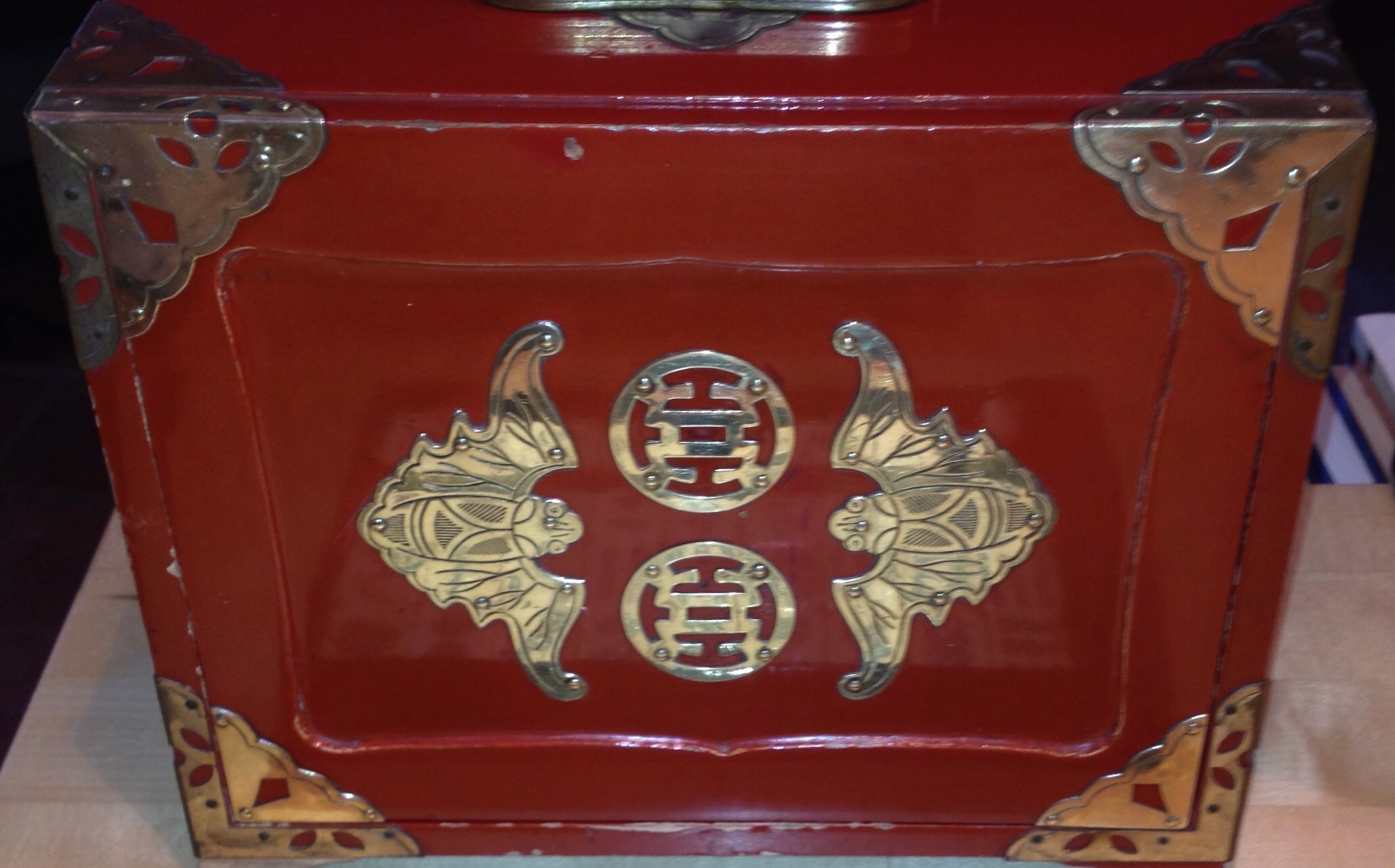 And this is the front panel, with two bats. Isn't the detail on the bodies and wings of the bats delightful? They are flying around a Shou symbol.

This little chart is taken from forumgeomancy.net
It shows a round form of shou, very similar to those on the box.
As always, if you have any photos of sets you'd like to include for this site, please send an email to
kuanyinart@gmail.com
And please sign up if you'd like to get email notifications about new posts.