Who (WHO? WHO?)  can resist an owl, especially a horned one? Certainly the owl on this hand carved rare Chinese bakelite Mahjong set was one of the key reasons the set was bought, both recently and when it was first carved.
The Dots go from being the flower within a flower on the One, to being a flower center in the others. The Bams are the simple rounded Bams usually seen in Chinese Bakelite, and the Craks are the elaborate Wan.
One of the charms of these hand carved sets is the little differences in each tile.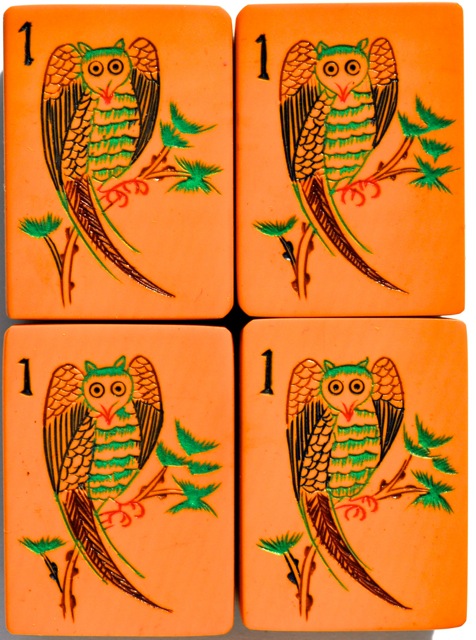 Enjoy!
The Flowers will be discussed tomorrow.