This is a wonderful Mahjong tile rack with bone pieces inset into the wood. The racks are painted black, and are a delightful contrast to the white circles. It is believed these racks were made recently, and they are part of the set (discussed last month) that may have been made in Tibet.
The figures on the rounds are thought to be the Eight Immortals. A good clue is that there are eight rounds, and another is the figures are all standing on rounded circles which represent clouds in Chinese art. But identifying them all correctly is often very challenging. Sometimes it can only be done by means of eliminating the ones you know to be true, and seeing who is left. On this set, there are a few unidentified Immortals.
Spelling of the names is done with the help of Patricia Bjaaland Welch and her book: Chinese Art: A Guide to Motifs and Visual Imagery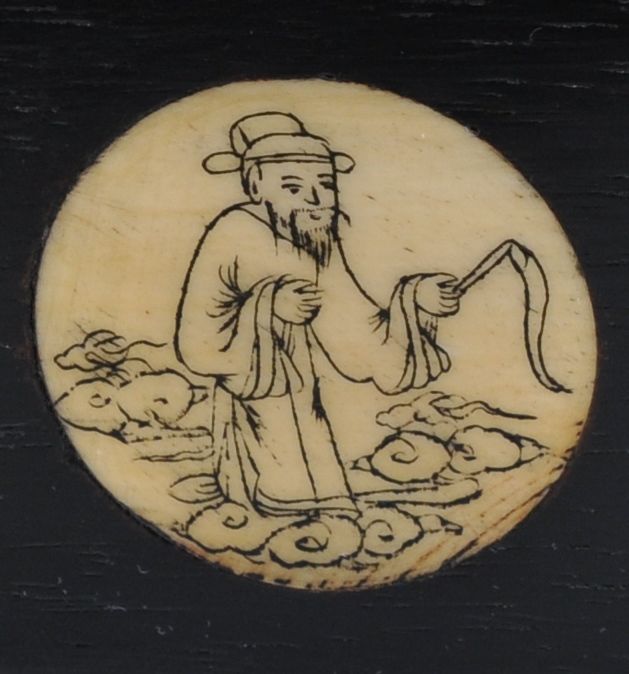 This figure may be Lu Dongbin, identifiable with his fly whisk in hand.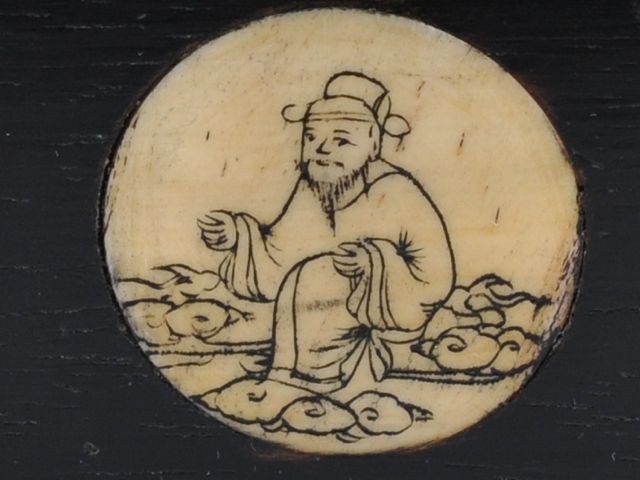 ?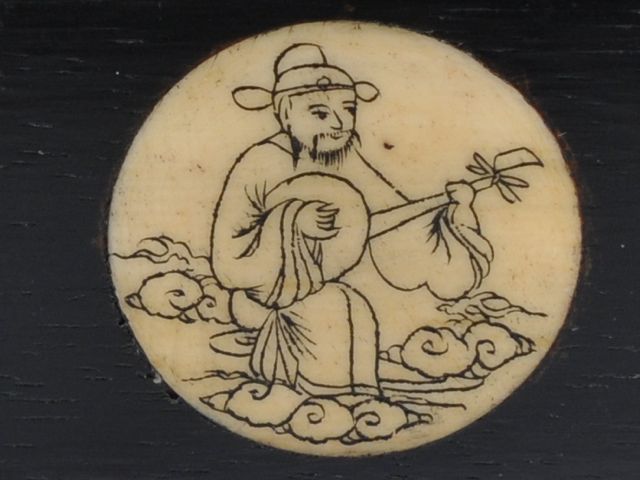 This might be Zhang Guolao who carries a bamboo drum, and is the patron of artists and calligraphers.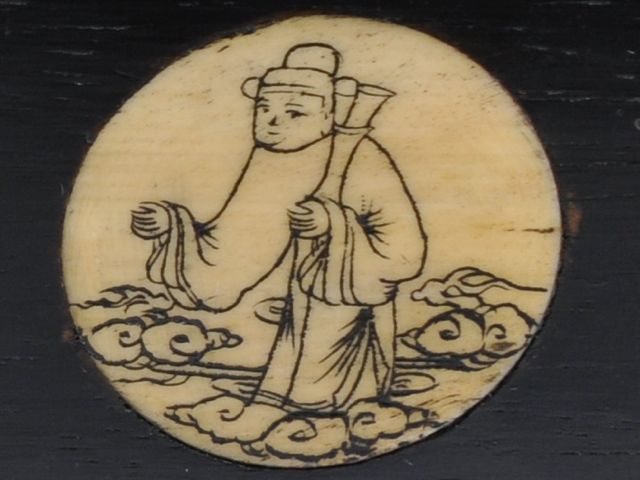 ?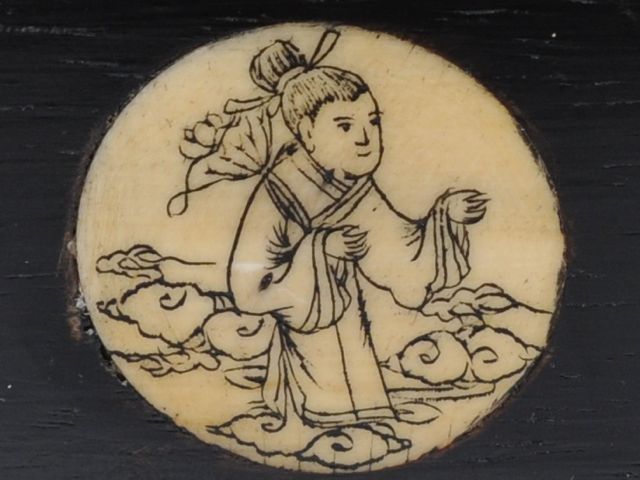 Finally!!  He Xiangu, recognizable because of her long-stemmed lotus. She is the patron of housewives.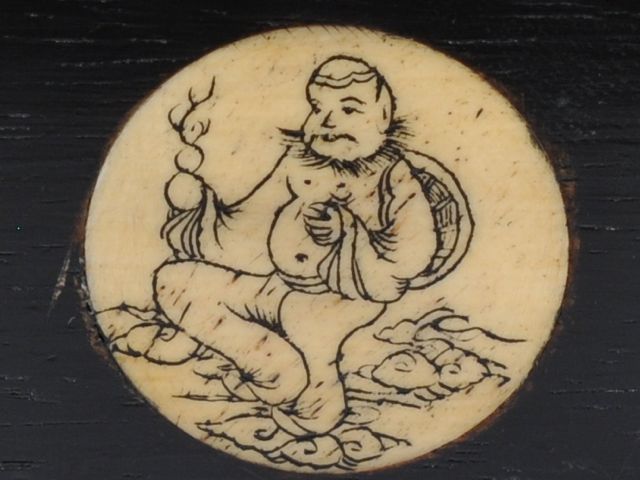 Li Tieguai, recognized by the gourd bottle, he's dressed in rags, and is the patron of the ill.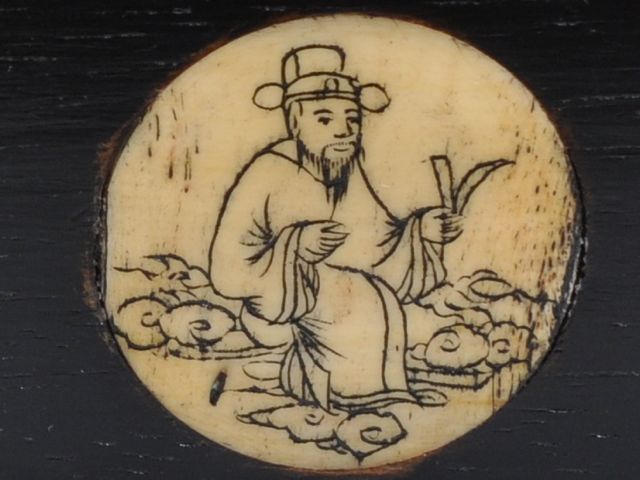 This may be Cao Guojiu, the patron of actors and actresses.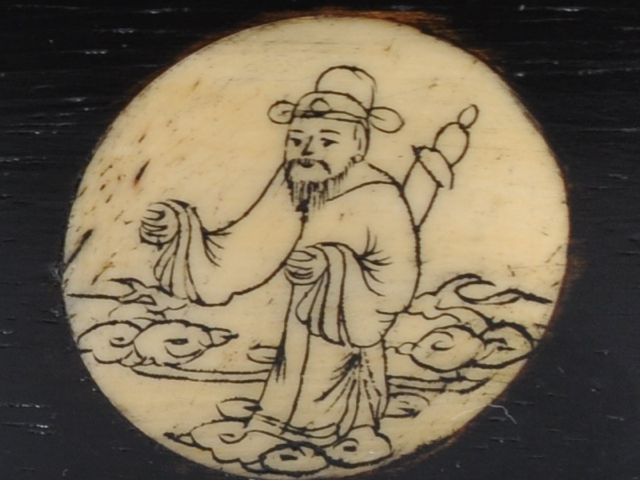 And this may be Lu Dongbin with a sword on his back, the patron of barbers.
The Immortals are often recognized because of what they carry in their hands. Here it is a bit unclear. Our thanks to Ray Heaton who venture a few guesses for a couple of mystery Immortals.