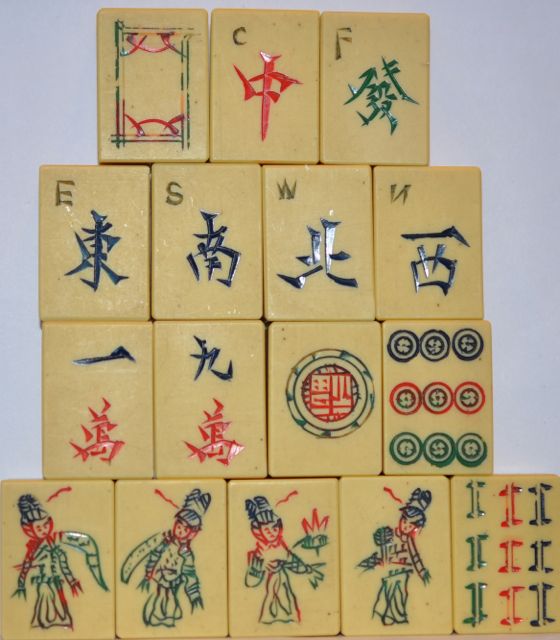 Sometimes a set appeals because it is so odd. This is one of those times.
The figures on the 1 Bams (yes, those are the One Bams on the bottom row) are completely strange.
The One Dots have a longevity symbol inside.
The Dragons are the frame and Chinese Characters of Chung for Center, and F for for Prosperity.
Anyone notice the Winds are all mixed up? The North has a W on it, and West an N.