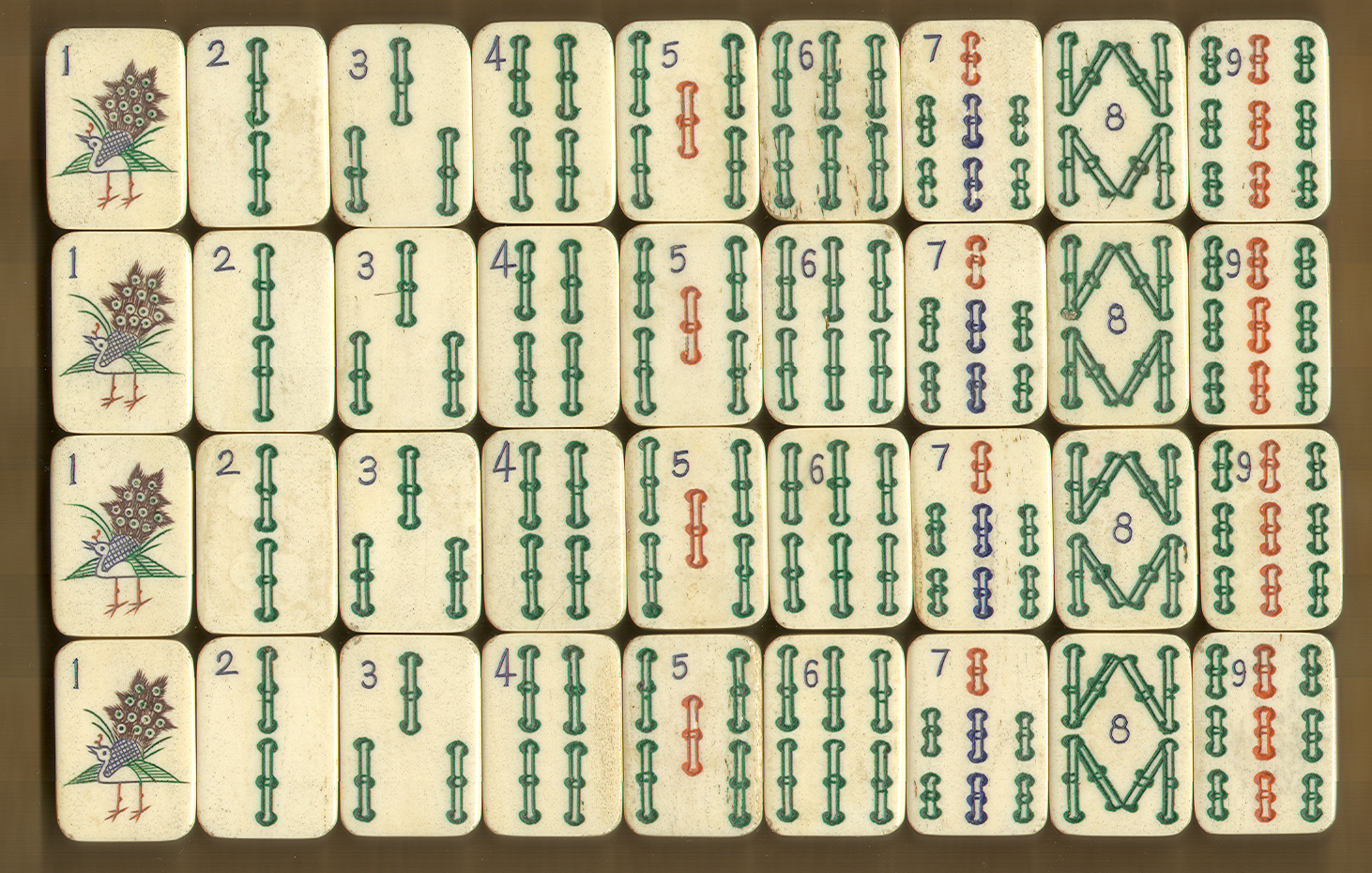 This is another treasure from the private collection of Mahjongmahjong. The bone and bamboo Mahjong tiles are finely carved, with long thin rounded Bams. This set was meant for export because of the Arabic numbers which are beautiful and delicate.
Look at the wonderful expression on this peacock, with twelve dots on his tail. (In Mahjong, these dots originally started as coins, but morphed into dots of the tail instead.) The colors used in the paint for this set are unusual, perhaps more subtle in hue than what we see more often. Both of the birds feet are on the ground, and this often can be an indication the set was made in Japan.
The One Dot is especially detailed, with many different circles going from the head of a flower in the inner most circle into almost a sunflower outside circle. The other Dots are simpler, although the 2 Dot has many more petals in its floral center than six the others have.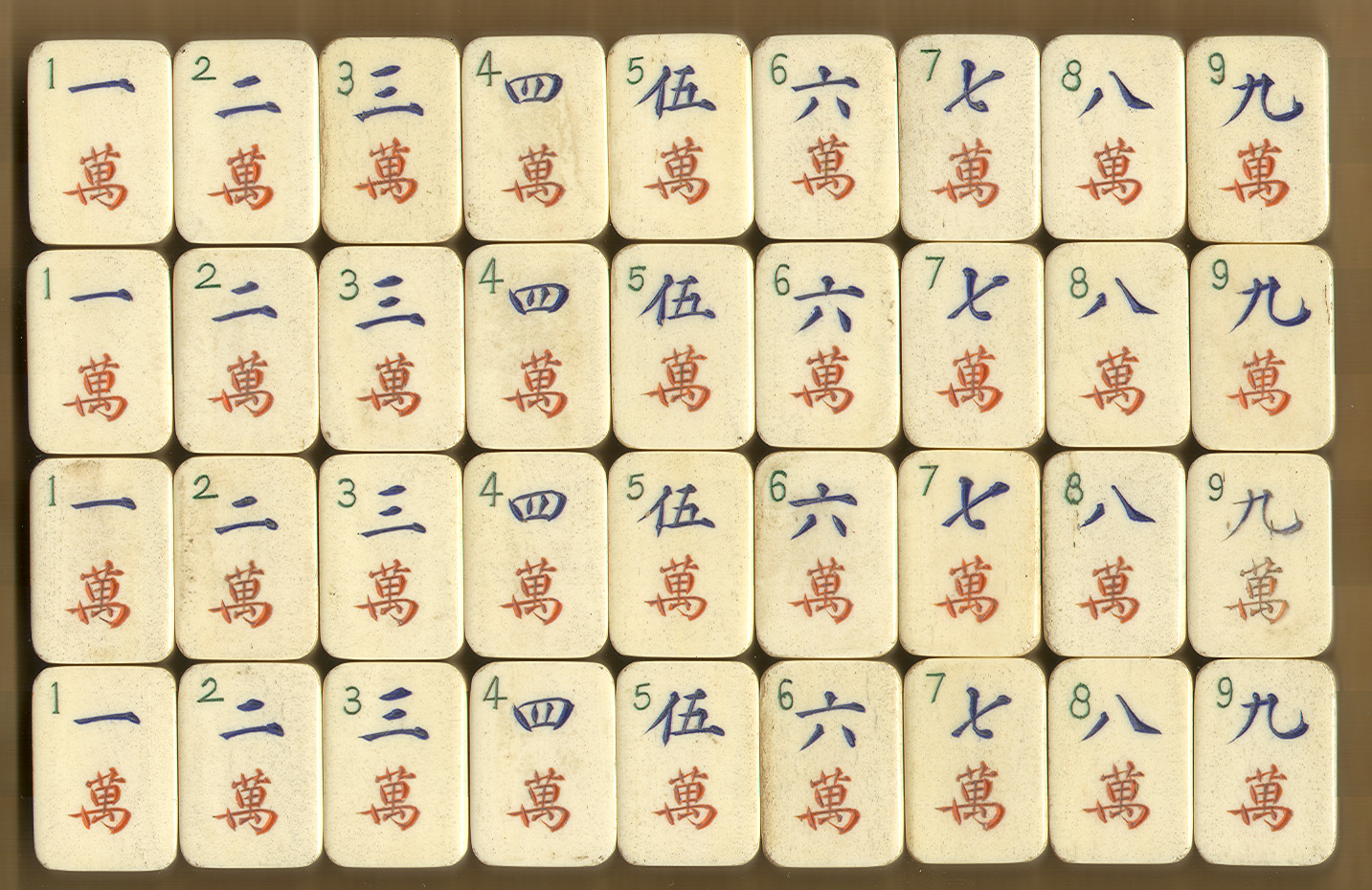 The Craks have the elaborate wan. Here the Arabic numbers are green instead of the blue seen on the other suits.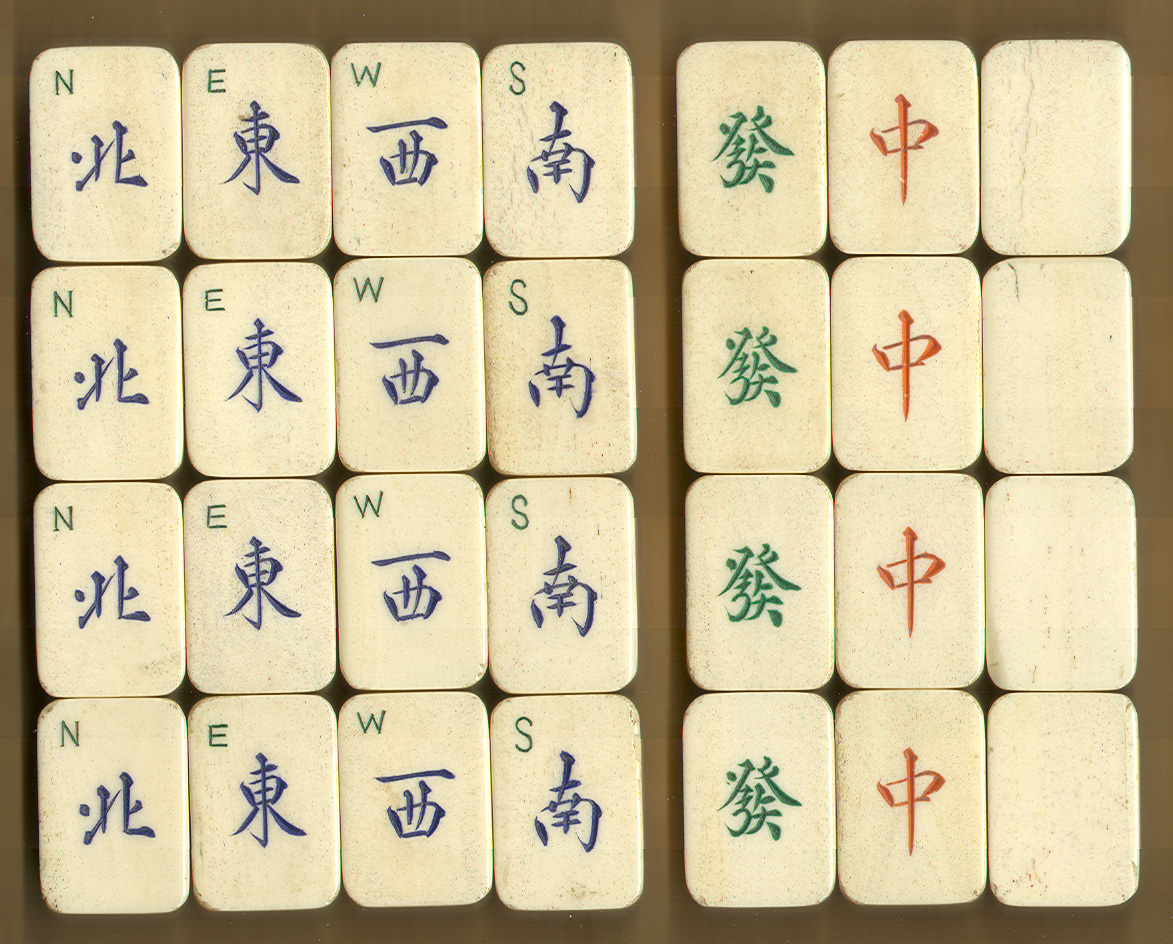 Green is used again for the Western wind letters, and the Dragons are the traditional Chinese characters.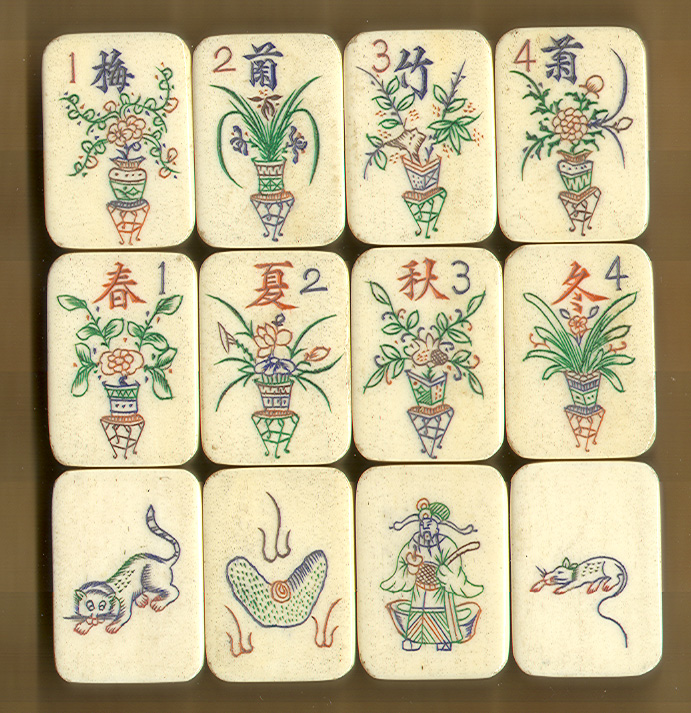 The delicate carving continues on these Flower tiles. The top row of Flowers is the usual flowers: plum, orchid, bamboo and chrysanthemum, and the lower row are the seasons starting with spring.There are also four Singapore capture tiles: the cat catches the mouse, and the rich man the silver shoe. In China, shoes can symbolize wealth because their shape is similar to that of a silver ingot. I believe the circle in the shoe to be a pearl, with the trident like shapes symbolizing luminescence, somewhat similar to what we saw on the Dragon and pearl box earlier this week. Click here to see that article Dragon and pearl
To read about the symbolism of shoes:
http://primaltrek.com/impliedmeaning.html
From wikipedia you can see this ingot: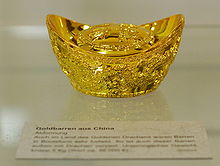 and to read more:
http://en.wikipedia.org/wiki/Sycee
To see more of the wonderful private collection of mahjongmahjong click here
http://www.mahjongmahjong.com/vintage_mahjong_collection.htm