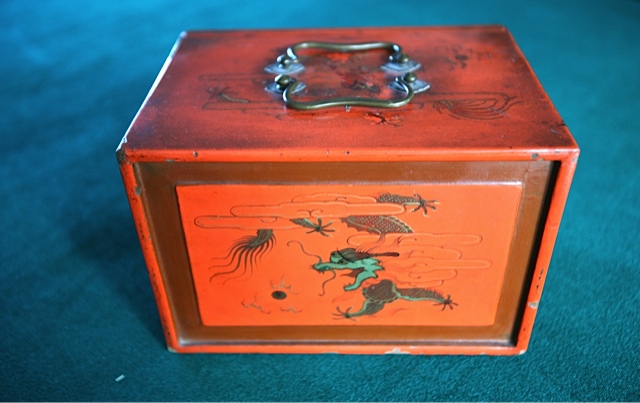 A reader sent this photograph of this exquisite red lacquer box. As you can see, a dragon is depicted, playing with a pearl, and frolicking in the clouds which are hiding parts of him.
Helmut Nickel, the Curator Emeritus from the Arms and Armor Department at the Metropolitan Museum of Art wrote in his paper in 1991 that in China dragons are not fearsome creatures. They are often seen playing with a pearl in the clouds, bringing life-sustaining rain to the world. Oftentimes the pearl has flamelike swirls surrounding it, indicating some type of luminescence. Because of that, people in the West often think the pearl is either the sun or the moon; the dragon plays with it, trying to swallow the pearl to cause a solar or lunar eclipse. But in Chinese art, it seems that the dragon merely plays with the pearl and the pearl enriches his life. The image of dragon with a pearl started in the T'ang period (618-907), and the motif might have originated in Central Asia.
Wikipedia indicates the pearl is associated with wealth, good luck and prosperity.
http://en.wikipedia.org/wiki/Chinese_dragon
Here is a panel from the front of another box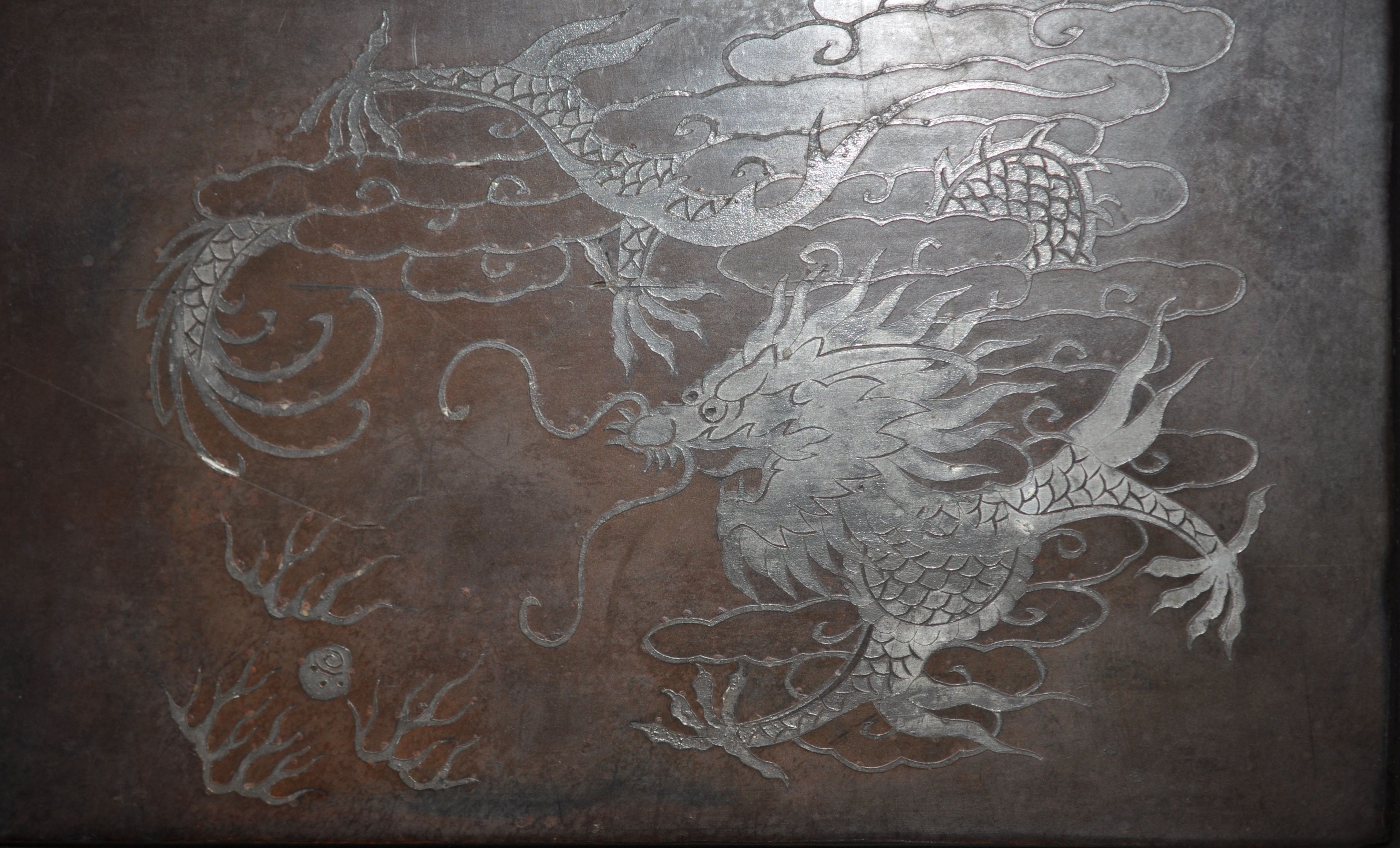 You can see the dragon partially obscured by the clouds here too.
And now a view of a piece of furniture offered for sale by Philip Colleck, Ltd., on display at the Winter Antiques Show in New York City: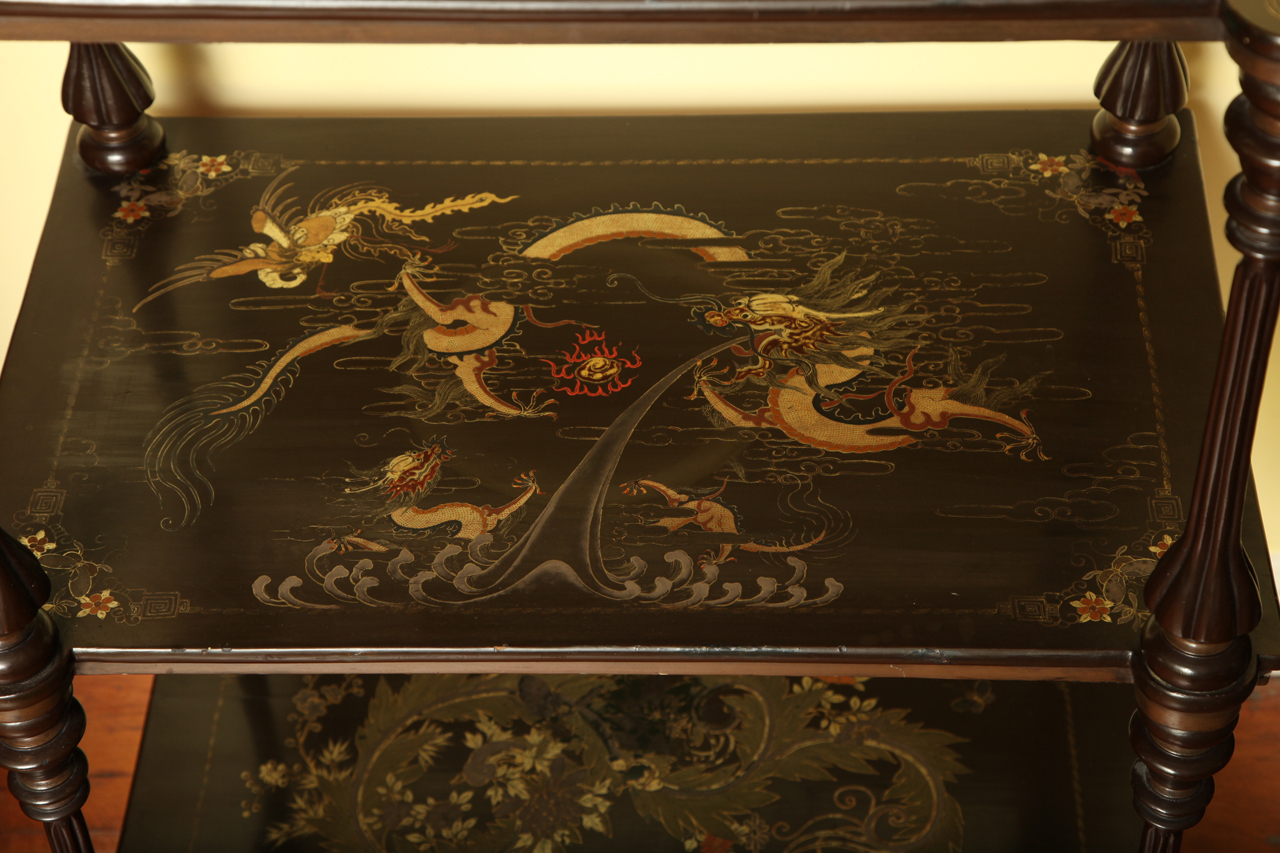 This magnificent dragon is the middle level of a Chinese export lacquered three tiered etagere.
For more about Philip Colleck, Ltd., click here
http://www.philipcolleck.com
and the Winter Antiques show, click here:
http://www.winterantiquesshow.com