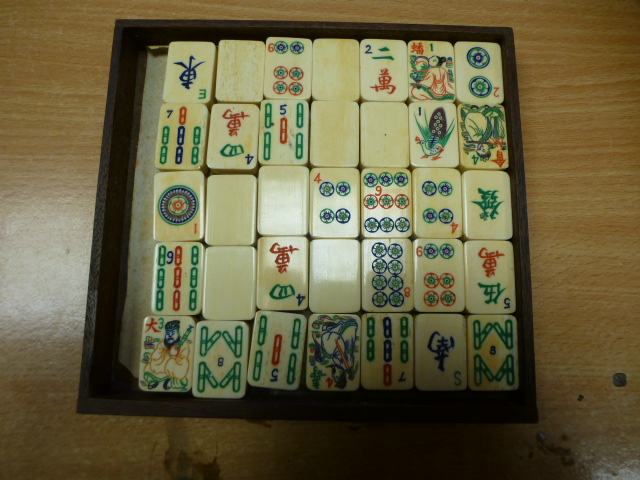 This thick bone and bamboo set recently sold at Addison's Auctioneers in the UK. Please forgive the quality of the photos taken from their website, but the Flowers are certainly worth the look. The people are much bigger here than we are used to seeing, and the images almost resemble portraits. The other tiles are lovely, with simple slightly rounded  Bams, elaborate Craks, and flower petal Dots.
Here is the same photo turned around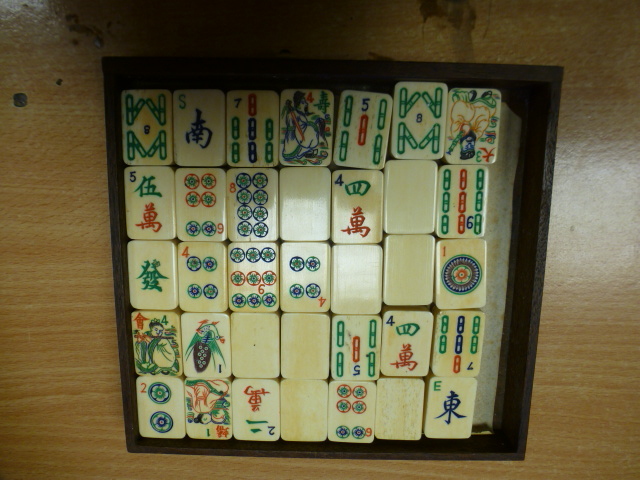 And here is another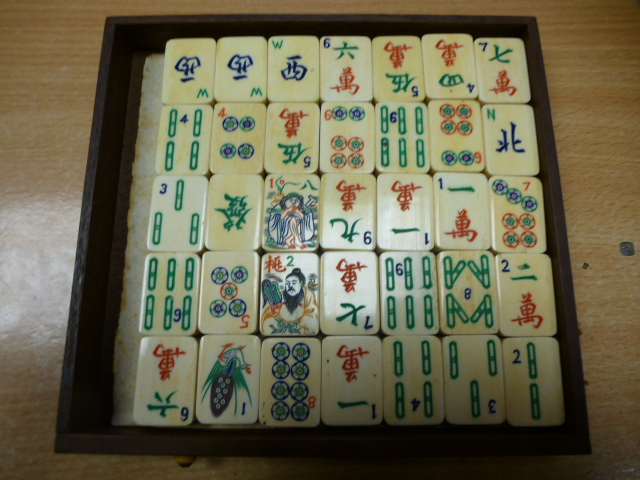 And the last one of the Flowers in the set.