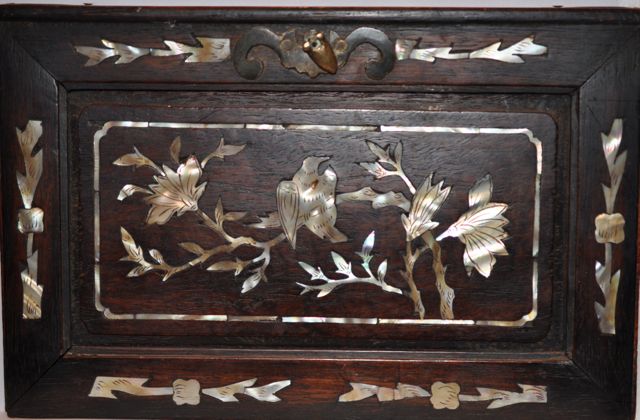 This is the front panel of a Mahjong box. Note the delicate carving on the tree branches, flowers and the bird. Although I cannot identify the kind of bird represented, I love the details given to its neck, wings and even its claws holding it upright on the tree branch.
I believe the flowers are magnolias, according to the look of the flower and the bud. From the beginning of time, magnolias were prized by the Chinese. In early times, according to Wolfram Eberhard, only the Emperor was allowed to own this plant. On occasion if someone pleased him, he would bestow upon him a magnolia root, thus owning such a magnolia would be highly prestigious. The magnolia also symbolizes a beautiful woman.
Click here to read more about magnolias
The set was missing a few tiles when bought, and Dee Gallo was asked to carve their replacements.
Which tiles are which?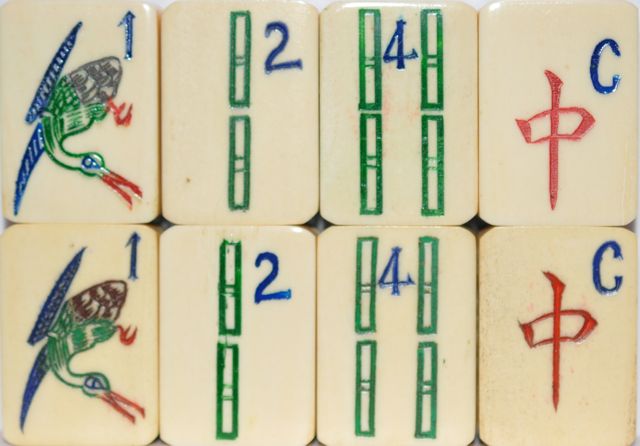 I think you can only tell because the replacement tiles are "cleaner" having not been played with. (They are the top tiles) Thank you, Dee!
More information about Dee can be found here: