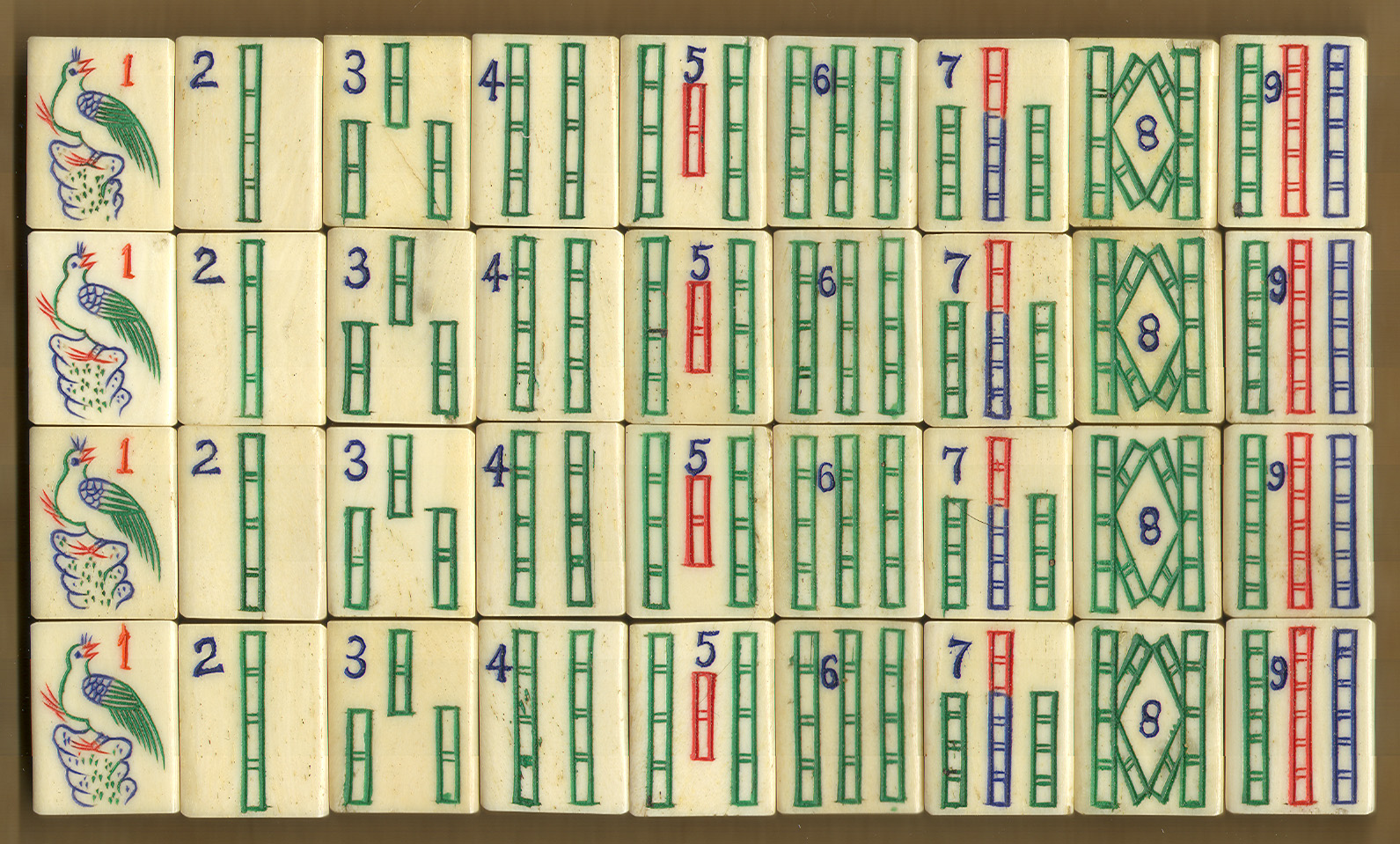 The One Bam is delightful, and the bird almost likes like it could be singing. The other Bams are simple rods.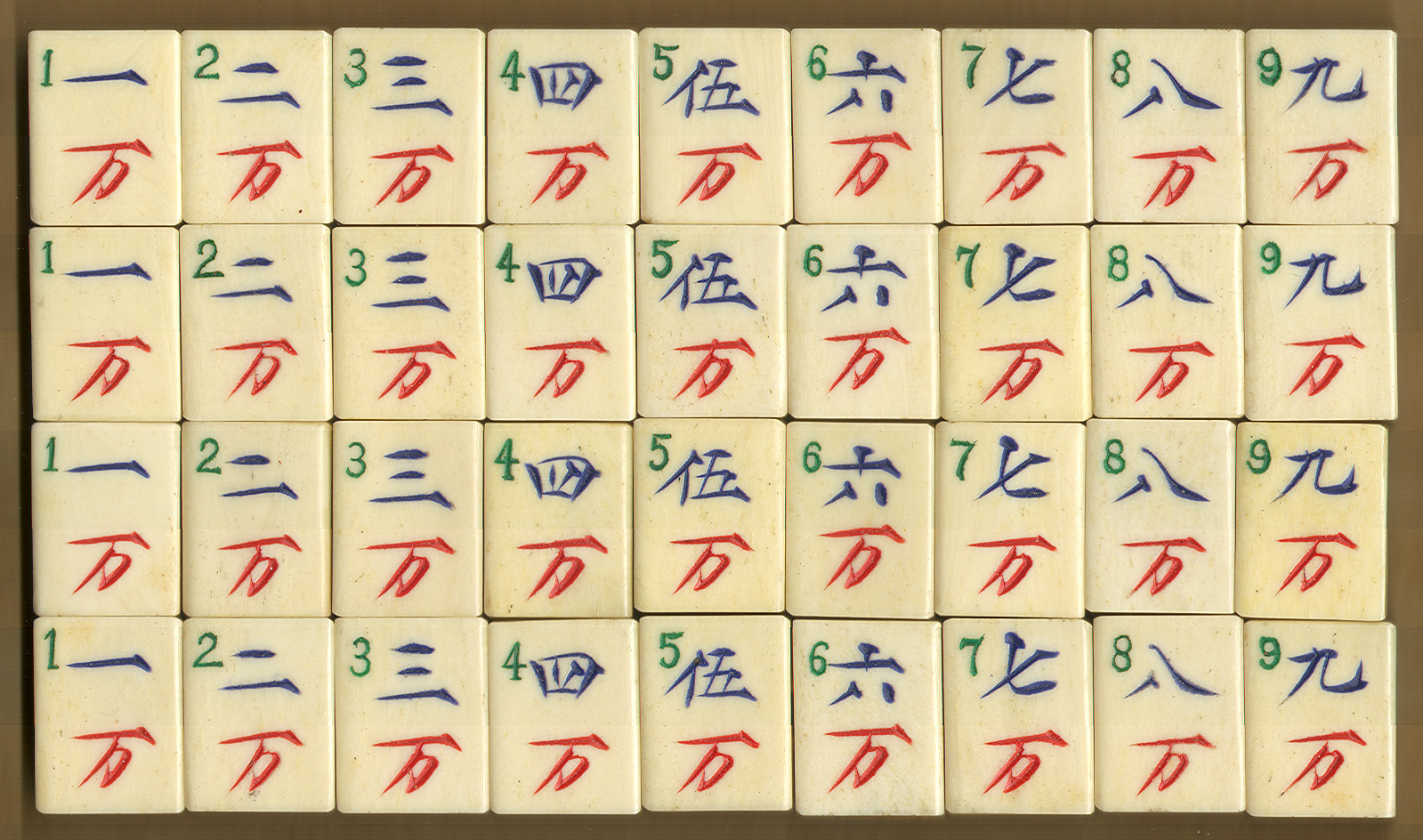 The Craks look like they are running off the tiles.
The One Dot is unusual in that it combines a flower blossom center with squares set at different angles in the circle. The red 8 Dots are seen from time to time.
The light touch seen on the Crak carving is evident here as well. The Green and Red Dragons are like those used in the Mah-Jongg Sales Company of America, and this may well be one of their early sets. The Green here is the word for a male Phoenix, and the red is the word for Dragon.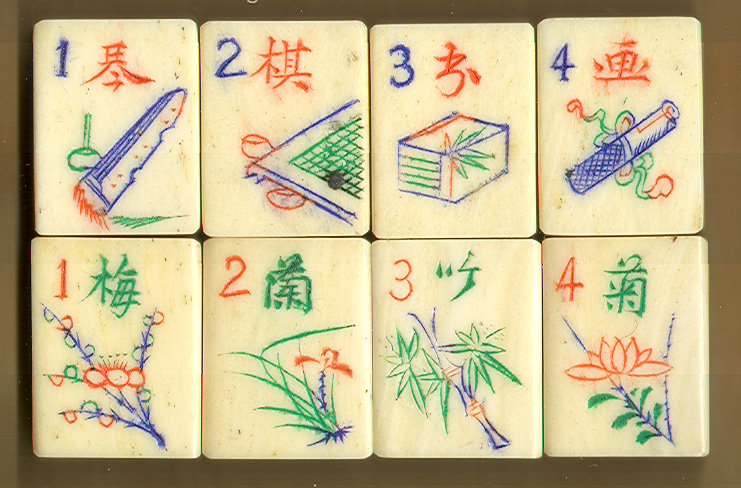 The Flowers represent the four arts of the Scholar and the four plants of the seasons.
Our thanks to the people at Mahjongmahjong for providing these photographs.
To see more of their personal collection, click here.
http://www.mahjongmahjong.com/vintage_mahjong_pc/bone_bb34.htm