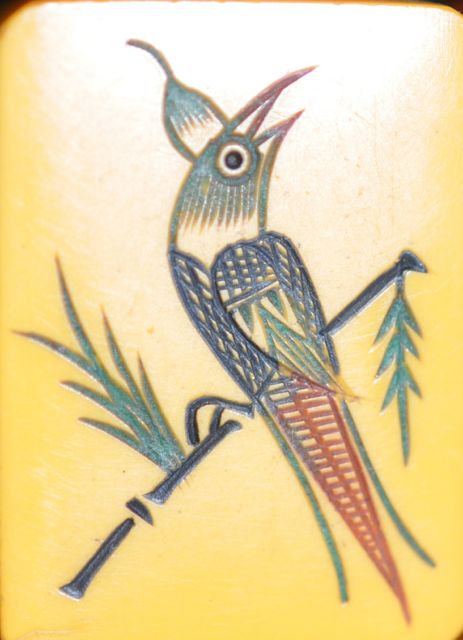 This bird One Bam is quite delightful and somewhat rare.  I have only seen a few like this.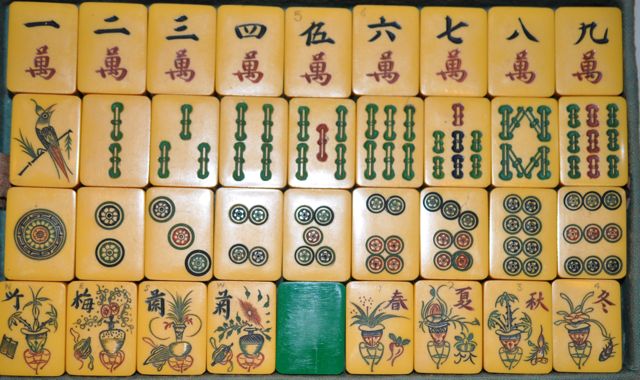 It is part of this set of Chinese Bakelite tiles with green wafer backs. The carving is quite lovely and detailed. These tiles were not meant for export, and Western indices are missing. You will note there are numbers added to some of the tiles (the 5 and 6 Craks seem to have caused some confusion thus "needing" Arabic numbers) and letters and numbers added to the Flower tiles.

The West and South caused problems too!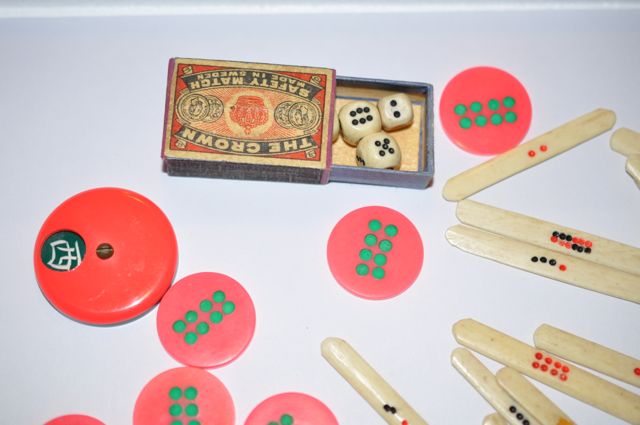 The set came with this collection of counters and dice, the old and the new.