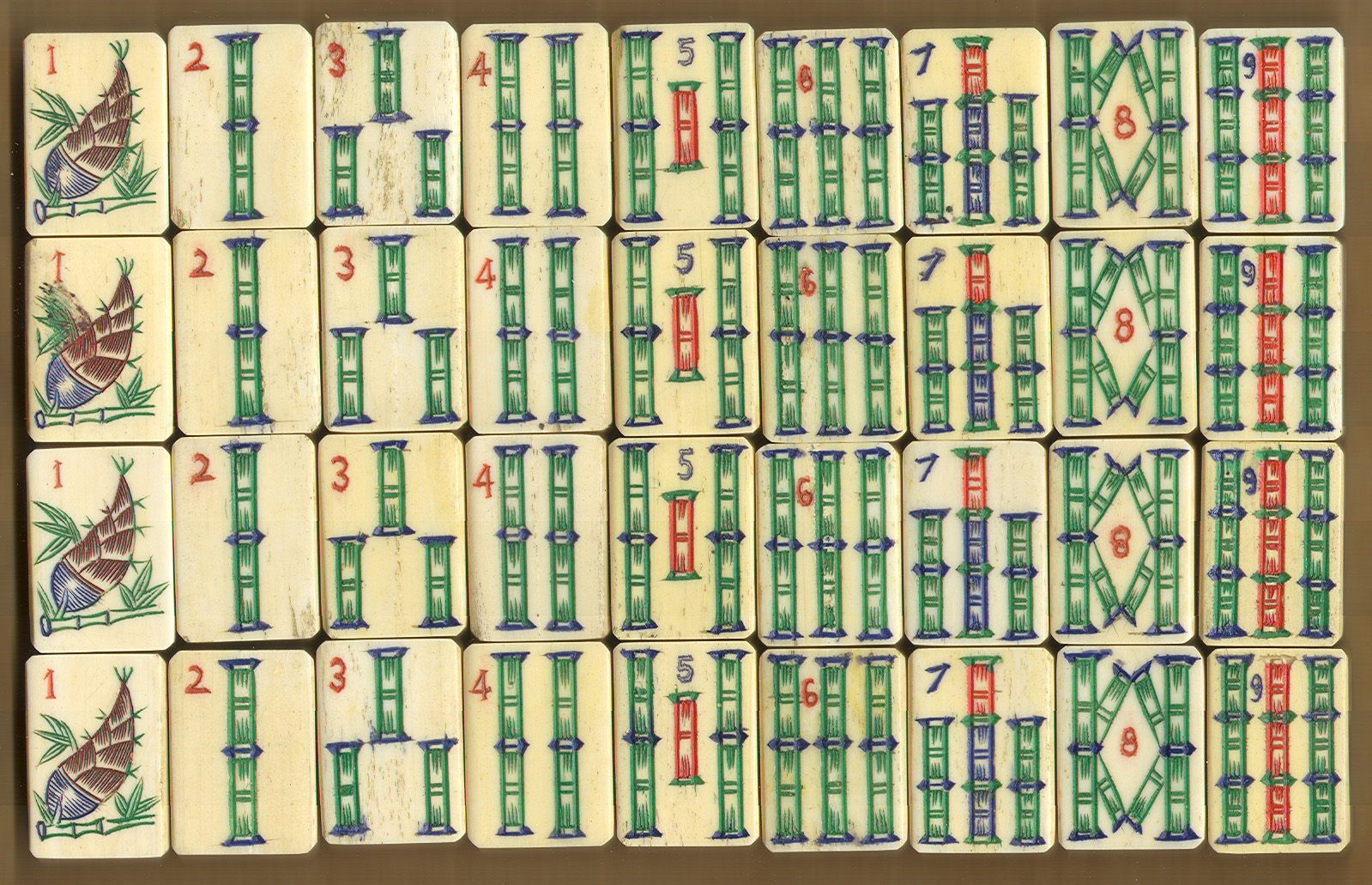 The bamboo shoot One Bam should by all logic be the most often seen symbol here in the Bamboo suit, but it isn't. You have to remember the suit really did not start out being Bamboo at all, it just began to look more and more like that ever-present and important Chinese plant with so many uses. This Bamboo shoot has a brown head, although in other sets the shoots can be red or tan. I love the style of the other Bams: they always look to me as if they are standing on feet.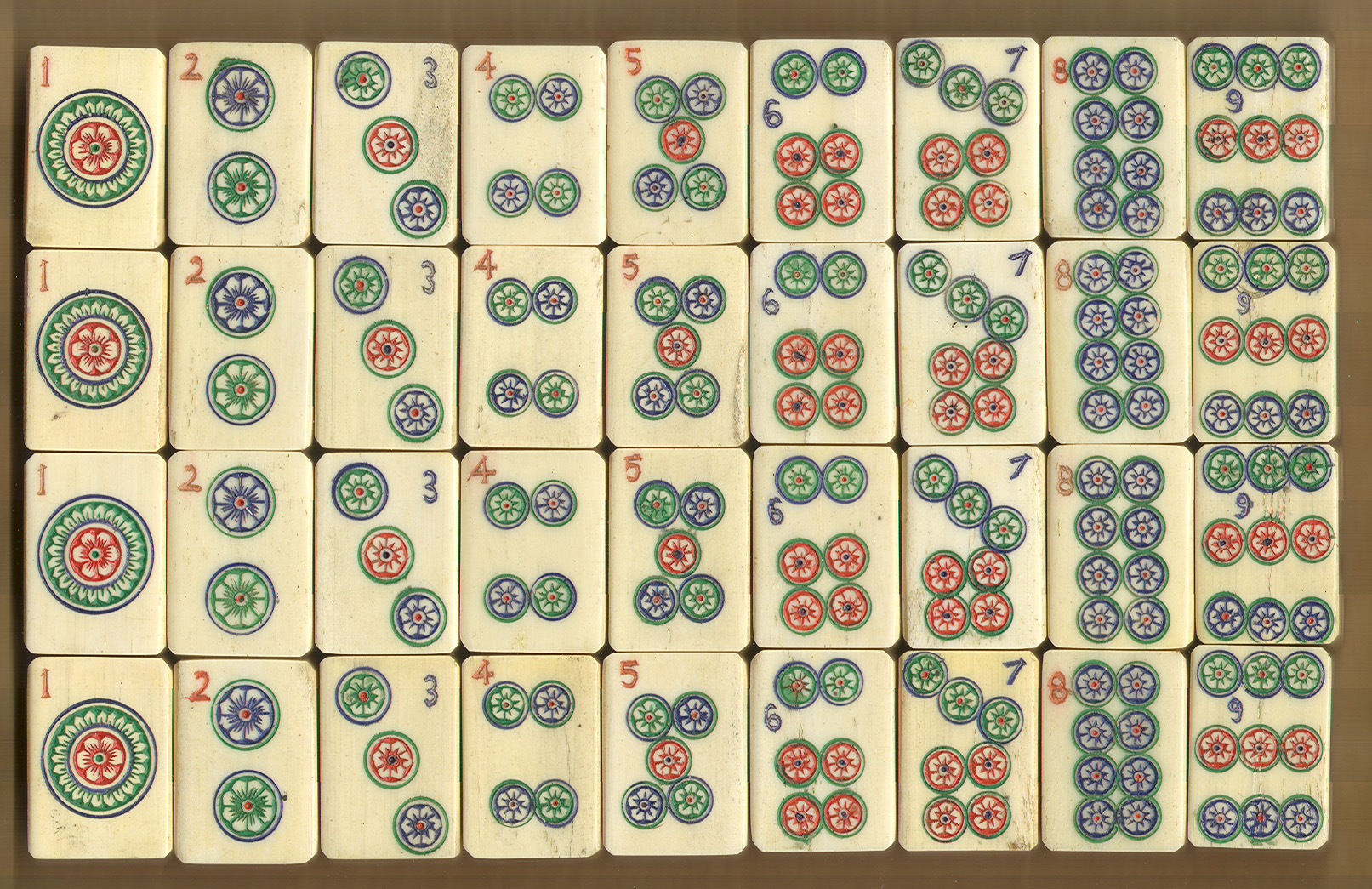 The flower center is carried through on all these Dots, a more difficult bit of carving than the rings within rings so often seen that are made with hand-drills. It is interesting that the Arabic numbers vary in color.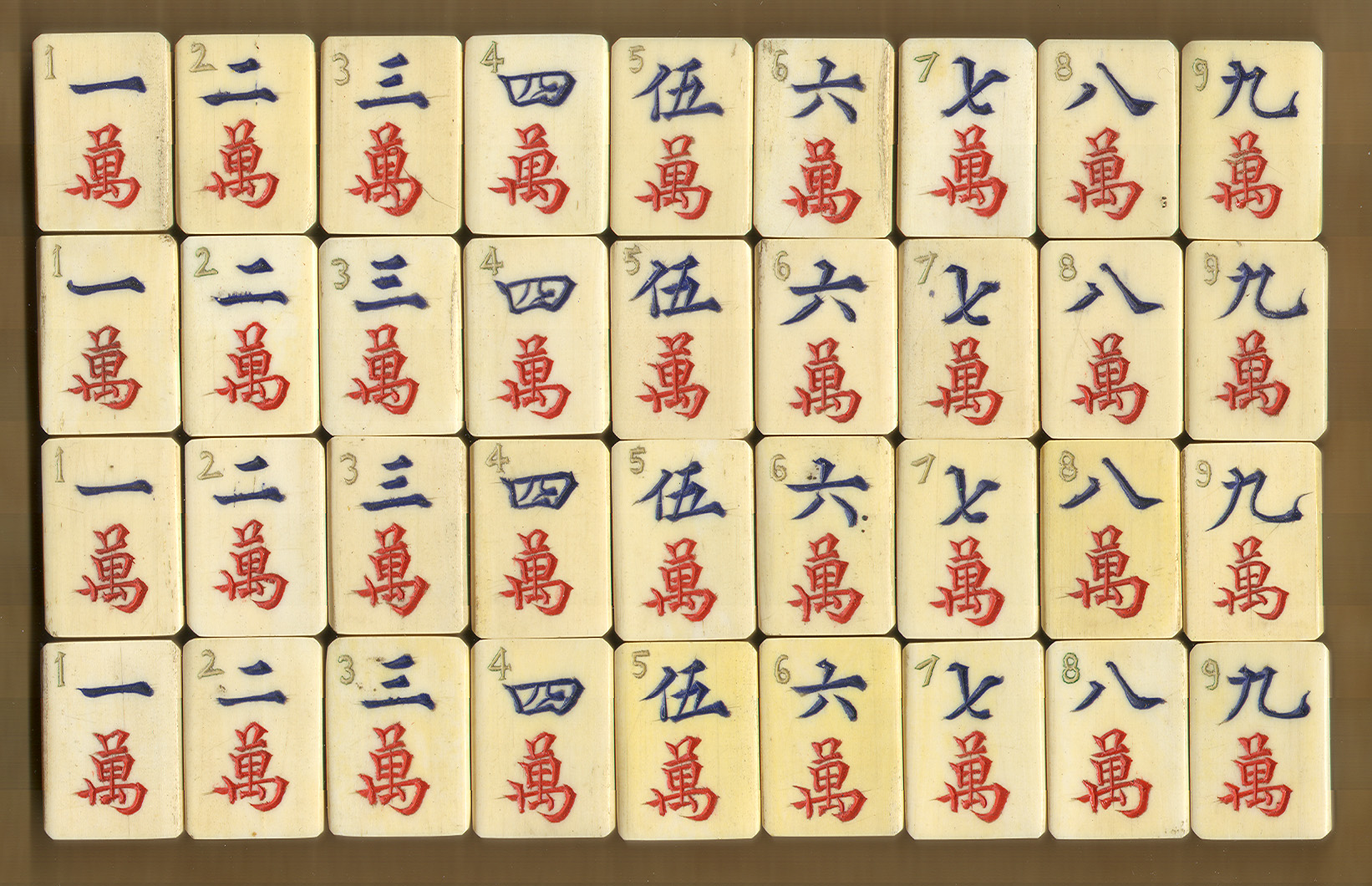 That bit of unusual color we just saw appears here on the Craks, where each Arabic number has been painted in gold. (I can't remember seeing this before.) The Chinese 4s are carved in a much more rectangular way than usually seen.
There will be a continued write-up tomorrow of the rest of the set. Our thanks to mahjongmahjong for providing these photos from their personal collection.
To see more photos of this set, click here
http://www.mahjongmahjong.com/vintage_mahjong_pc/bone_bb8.htm