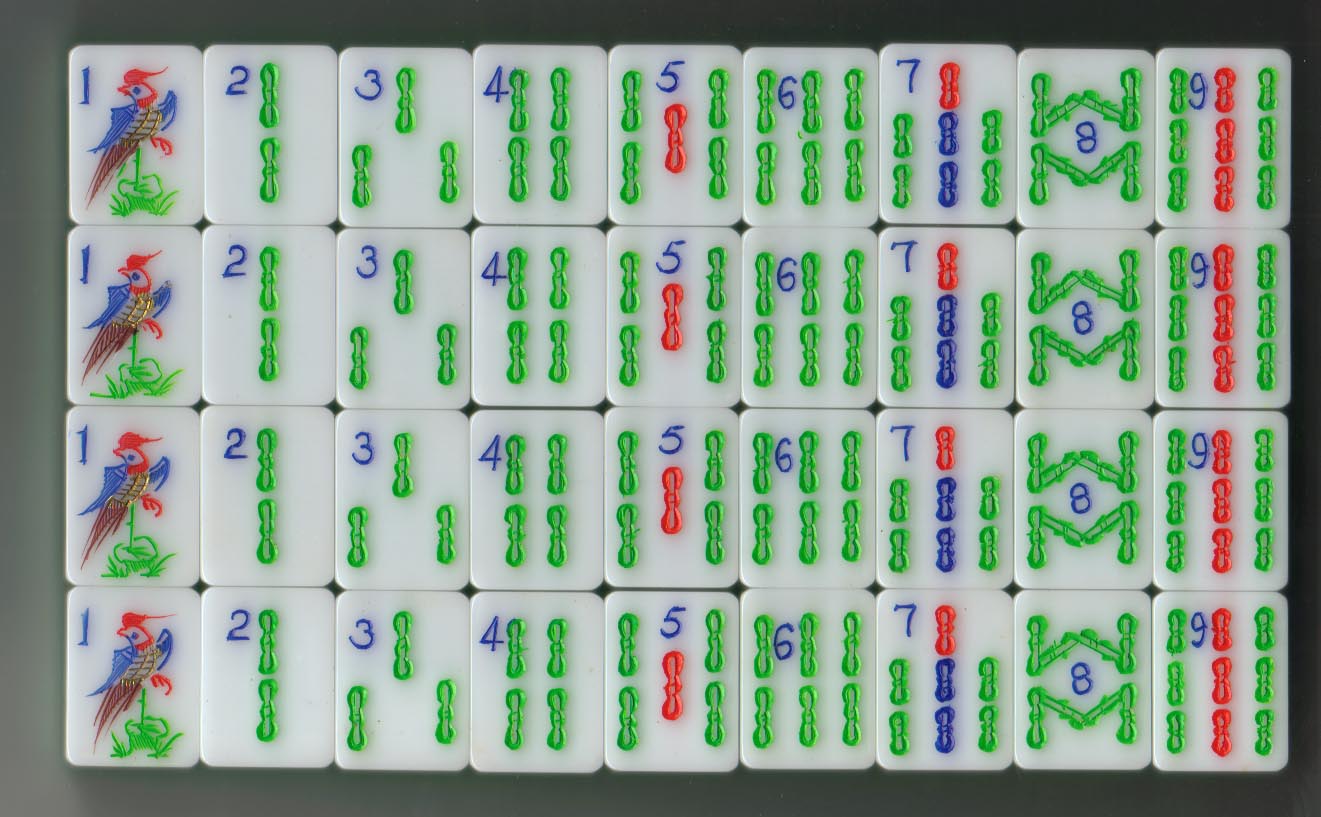 It is easy to understand why these newer (we think from from the 1960s until 1970s) hand-carved lucite tiles are so popular.  The crisp white background really sets off the bright color palette used by the painters, and the colors and the designs often can bring a smile to the viewer's face. Even the numbers seem to be animated. Many of us feel these hand-carved sets are undervalued at present.
The One Bam is a version of the standing pheasant so often seen on bone and bamboo tiles and on bakelite and catalin tiles. (What is interesting is that the bakelite and catalin tiles once probably looked very much like these tiles, although those were not hand-carved: both bakelite and catalin get yellower with age and exposure to light, and probably started off looking very much like this when they were manufactured.)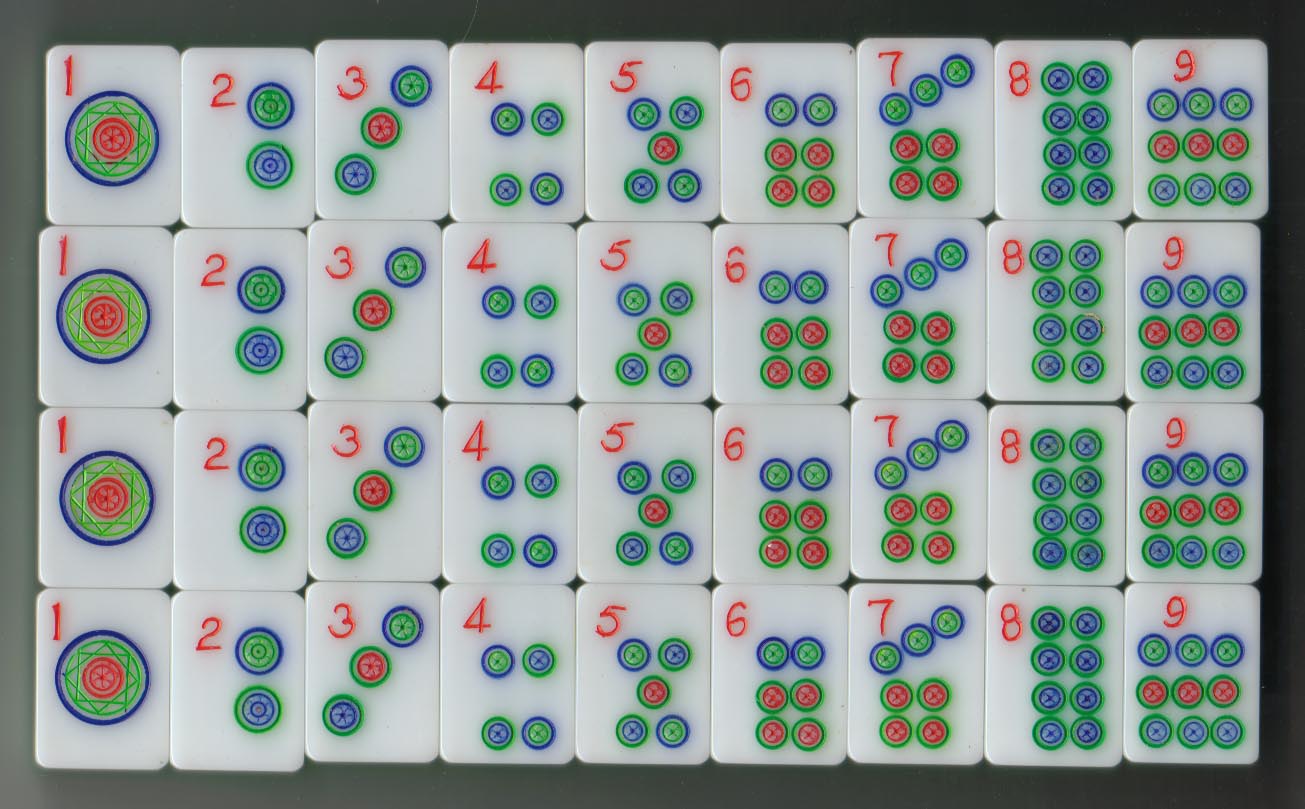 The One Dots are unusual with their internal rings and squares. The other Dots have a simplified floral center pattern.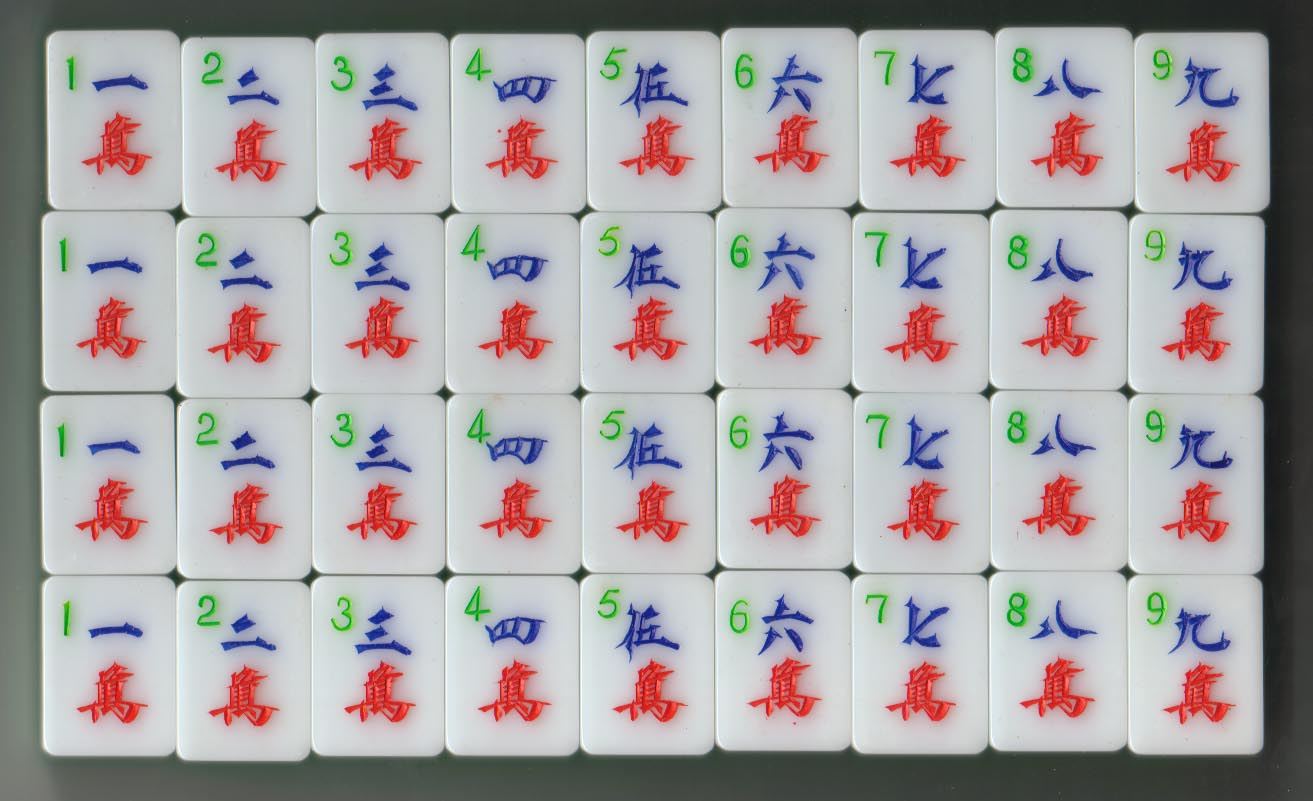 The Craks feature the elaborate Wan, and all the Chinese numbers (the blue) appear animated. You will note that the colors used for Arabic numbers in each suit is different.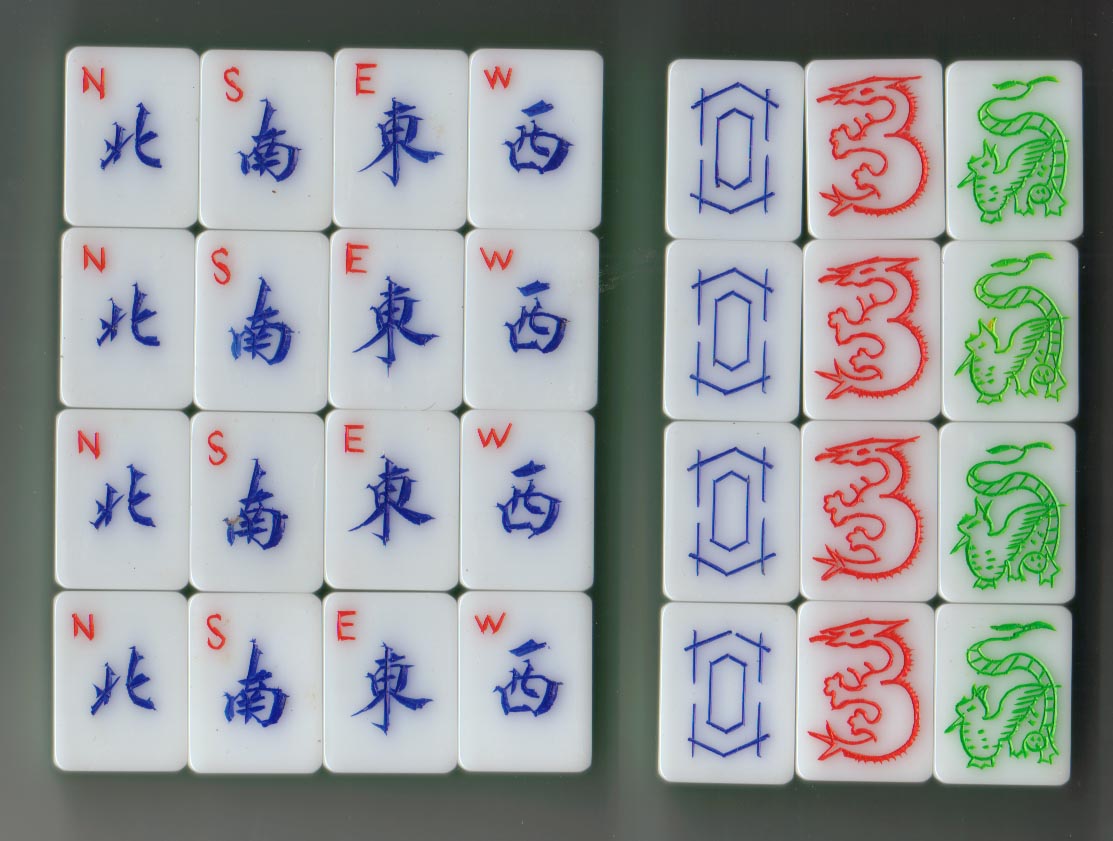 The Winds are a crisp looking red and blue. The Dragons are figurative for the Red and Green, and more of the Chinese looking frame for the White Dragon.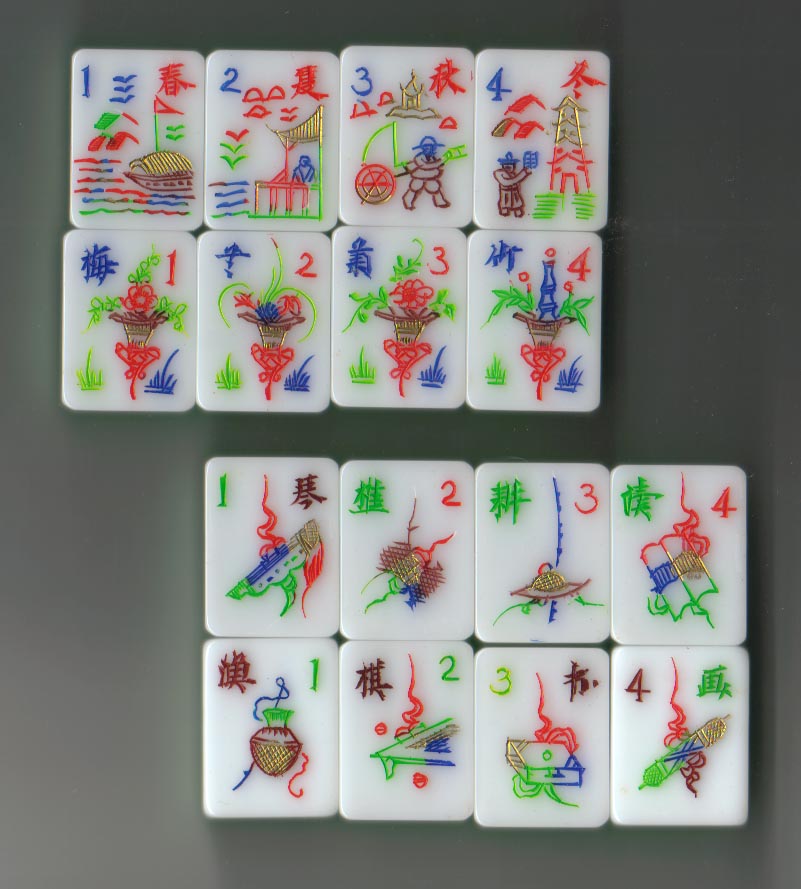 The color gold is not often seen on tiles, but it appears on each Flower tile in this set. The three people in the top row of tiles are a delightful addition to the scenes. The second row has flowers, although I can't identify all of them: plum blossom, orchid, unknown and bamboo.
The bottom eight are simplified symbols, and these will be discussed in another post. You will often see these on Flower tiles.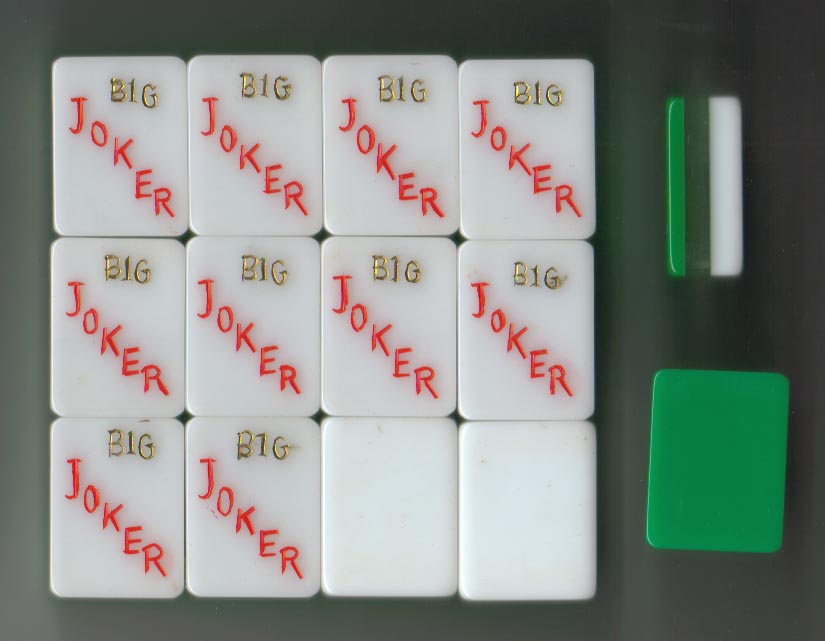 The large Big Joker carving, along with the shape of the Bams and the Craks, points to the set having been made by Cardinal.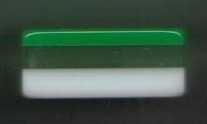 The tiles really are wonderful when seen from the side, with their three layers. This set has the beautiful green backs, the clear centers, and white faces. We thank our friends at mahjongmahjong for sending us these photos. To see more of this set and other sets in their private collection, click here
http://www.mahjongmahjong.com/vintage_mahjong_pc/tri-colour_mj7.htm