I was really lucky: I bought this Fulton Specialty Company Mahjong set for $8.50 on ebay. The graphics on this wood set are delightful and rank among some of the best designs I have seen. I love the One and Two! Bams, and the others as well. A lot of thought went into the designs for all the tiles, and they are different from what we usually see, including the placement of the dots and Bams on each tile.  The two colors used for the Craks confused me at first; when I received the set and was trying to lay out the suits to figure out what everything was, I could not find the low number Craks. The Chinese numbers were so stylized I did not recognize them! The Craks were painted with two different colors, adding to the unusual appearance. A coating of green paint was placed on the backs of the tiles, giving them a two-tone look. (I think the 4 Crak is upside down-sorry!)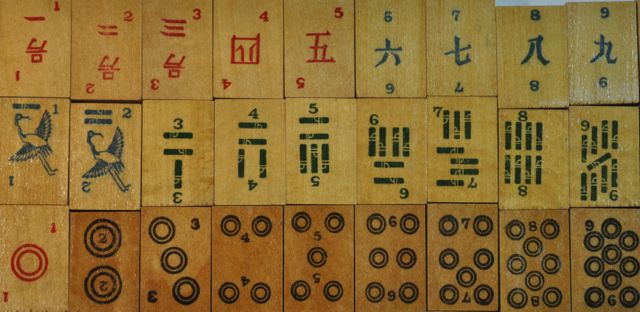 Notice the number 2 is in the center of the circles, the arrangement of the other circles, and the Bams.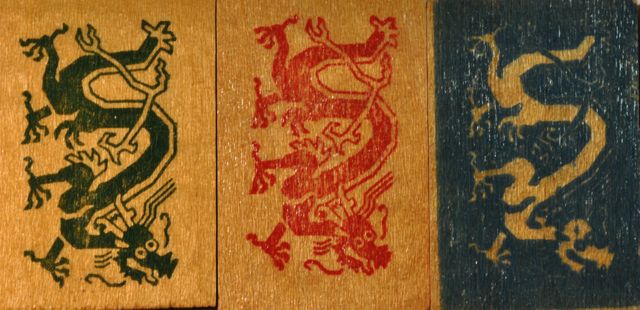 Aren't these dragons fabulous!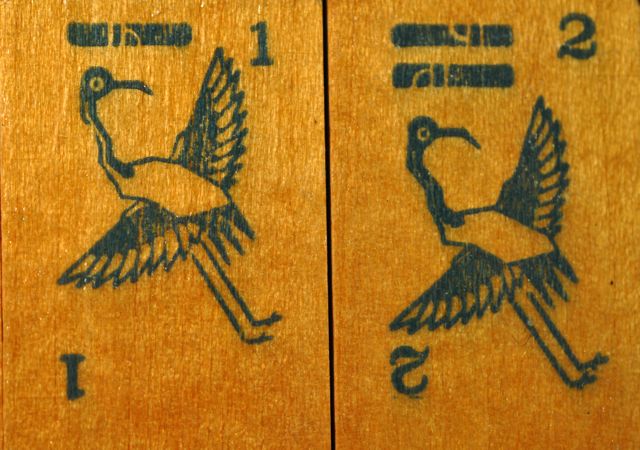 I love these cranes. (Cranes are symbols for longevity)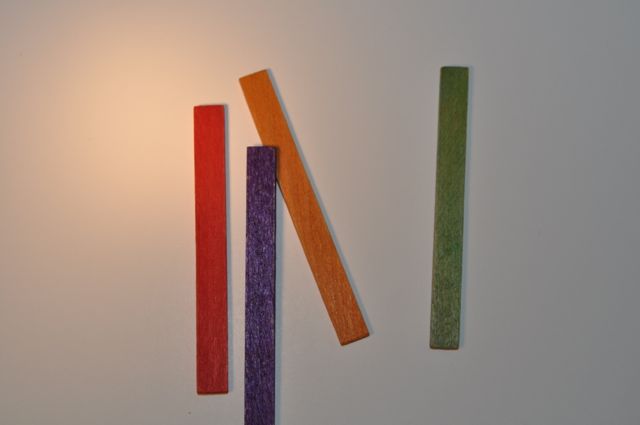 Colorful counting sticks are part of the set.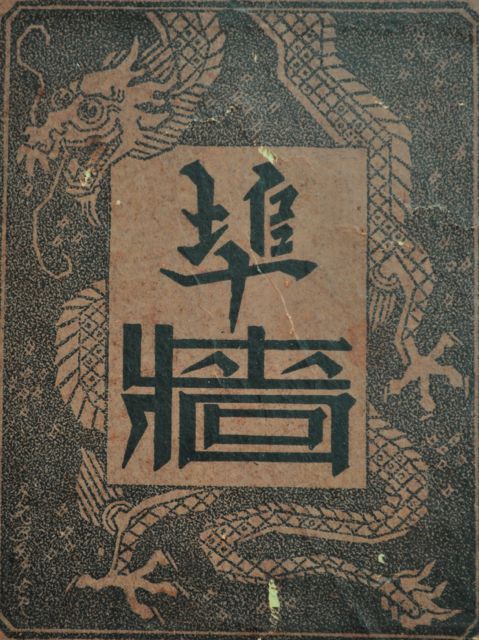 This great dragon is on the box top.
Thanks to CHarli's website for helping me to identify this set.
www.13orphans.com